For the Love of Art: Mariana Tomas
MARIANA TOMAS
35–44
Change management consultant
Dual member since 2011
Why do you love art?
Art makes us ask questions. It makes us stand on our tippy-toes peeking around the painted street corner. It sparks our curiosity. It inspires us, charges our batteries, and makes our souls richer.
What are your hobbies or passions?
In my free time, I explore caves. When you're in that cave, there is nothing else. The world outside does not exist, because the possibility that you will never see daylight again is always present. In a way, caving is like space travel, the last frontier, the ultimate mission into unknown. The promise that it holds is breathtaking beauty, exploration, adventure, and, of course, discovery of something we didn't know about ourselves. You're testing your own limits, you're watching your every move, and you're trying to absorb as much as you can from your surroundings. To me, this is very primal.
Do you see any link between your hobbies of cave exploring and art?
I think it's curiosity, because what I wrote about art is actually what I used to do when I was a little kid. My aunt had a painting of a street corner that veered off and you couldn't see where it was leading so I thought if I got myself in the right position, somehow I would see the other side of the street. It's the same thing about caves—it's searching for the next thing around the corner and just being curious. The curiosity that we have as the human race, I guess.
You're a change management consultant. What does that mean?
Change management is an emerging field that's growing here in the Pacific Northwest. We have an international organization where we help organizations to transition. It could be anything from companies moving or implementing new software or having a merger with another company. We help with preparing people for the new world. I've been doing this for 7 years.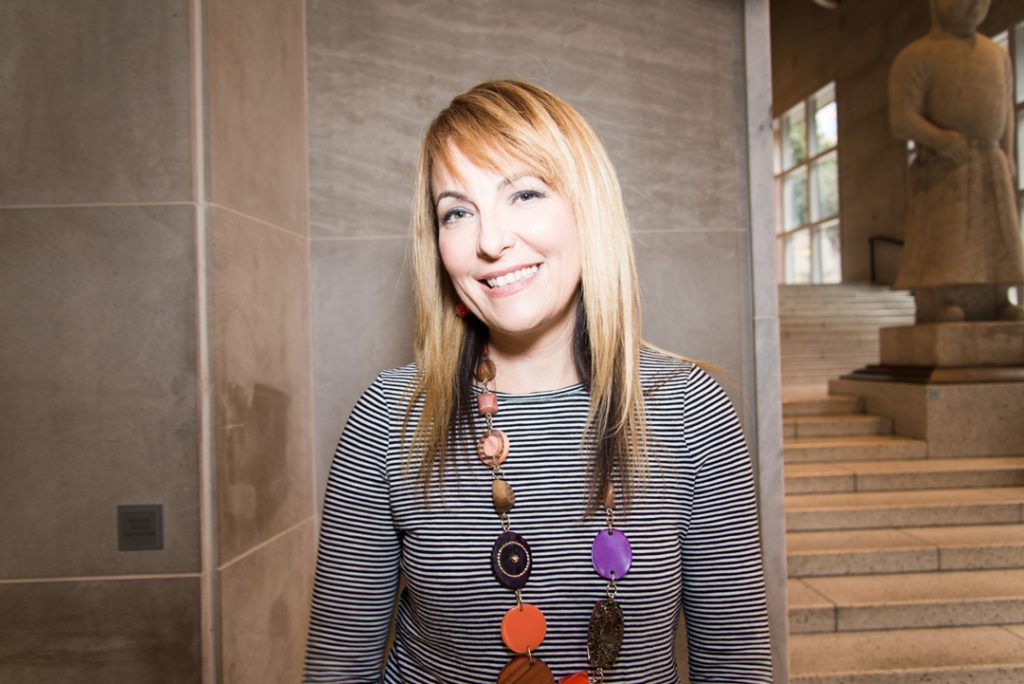 What's your favorite SAM location? Do you have a special spot to visit?
SAM's Asian Art Museum. The museum has such historical value and it's just so beautiful. The setting in Volunteer Park—and all of it—is just great. I love to visit Monk At The Moment Of Enlightenment. I found looking at the other Asian art that's exhibited there from that period that you don't see a whole lot of expression on the face (in general) and he has this expression of bliss that I think is so hard to capture—even for something that is that old and made in wood. That moment of enlightenment that we all hope—well, maybe not all but some of us hope—to maybe live someday. I think it's a really uplifting piece of art and pretty unique to what I've seen. I don't claim to be an Asian art connoisseur so I just enjoy it.
Yes, we like the things we like. You've been a member since 2011?
Yes. I really didn't realize how easy it is to be a member. I got a gift membership that year and I was thrilled. I just love coming to the museum and it definitely pays in multiple ways. Not just financially. Here you get that sense that art is accessible and that's really the appeal to me: being a part of it, being able to support it in some way.
If you, like Mariana, love the Asian Art Museum, get enlightened on what's happening as we begin our renovation and expansion of the historic home of SAM. Members make our world go round and you can help ensure the future of the Asian Art Museum by becoming a member today or making a donation to the renovation of the iconic Art Deco building.
visitsam.org/inspire
Photos: Natali Wiseman