Object of the Week: Door from the Ca'Rezzonico, Venice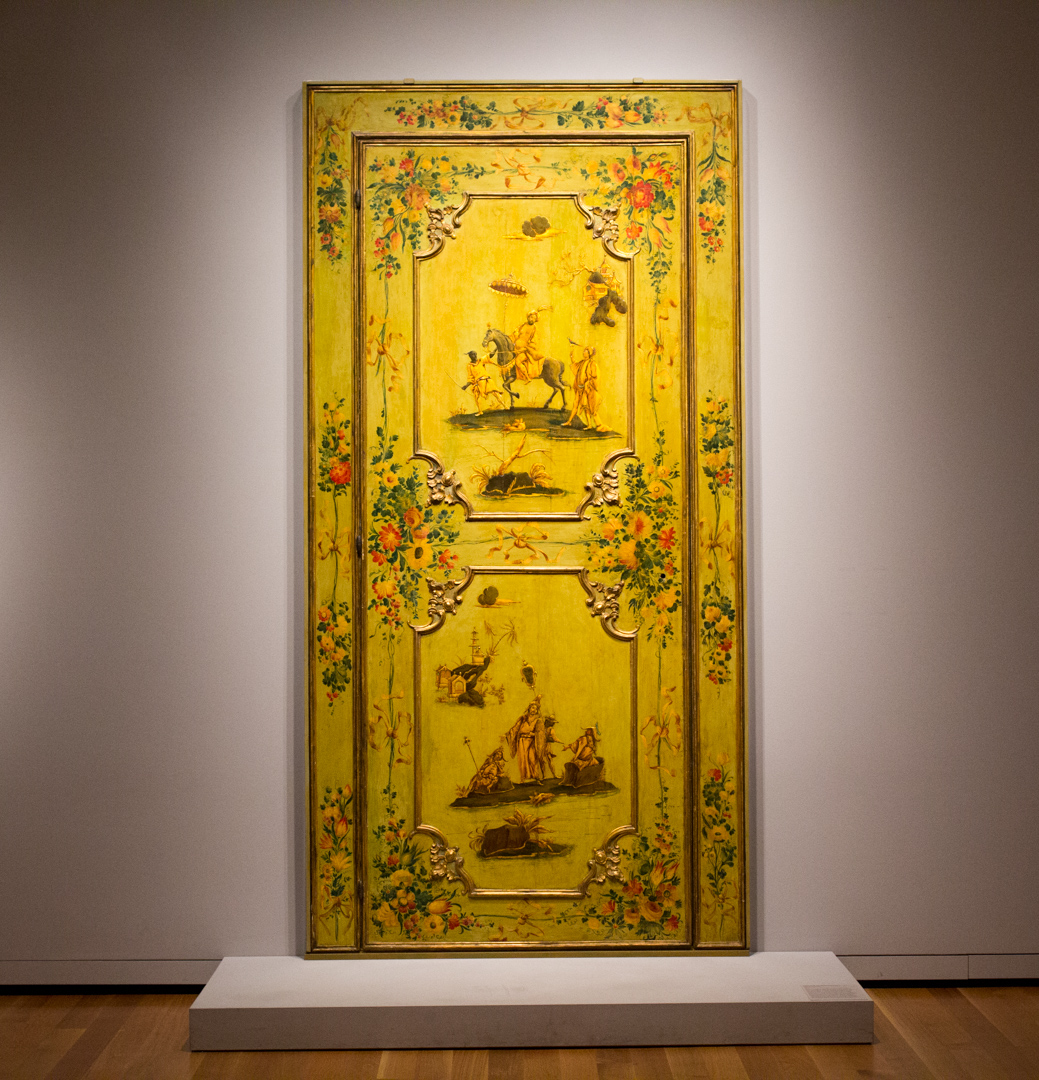 It's a fait accompli that countless works of art from cultures across the world can no longer be seen in their original contexts, and the works' relationship to their original surroundings, including their connection to related pieces, has been forever changed. In SAM's collection, consider ancient fragments like the Achaemenid Relief from Imperial Reception Hall with servant bearing wine: to whom does he offer his honorary libation? Or, think about the ladies greeting visitors at the top of the escalators on our third floor, in Robert Colescott's Les Demoiselles d'Alabama: Vestidas: Their nude counterparts are striking poses in the collection of the Greenville County Museum of Art in South Carolina. When related works end up separated, the relationship between them is not severed but altered. When the landing spot for related works is an art museum, new relationships blossom: between an artwork and its new surroundings, and between its new home and the homes of its fellows.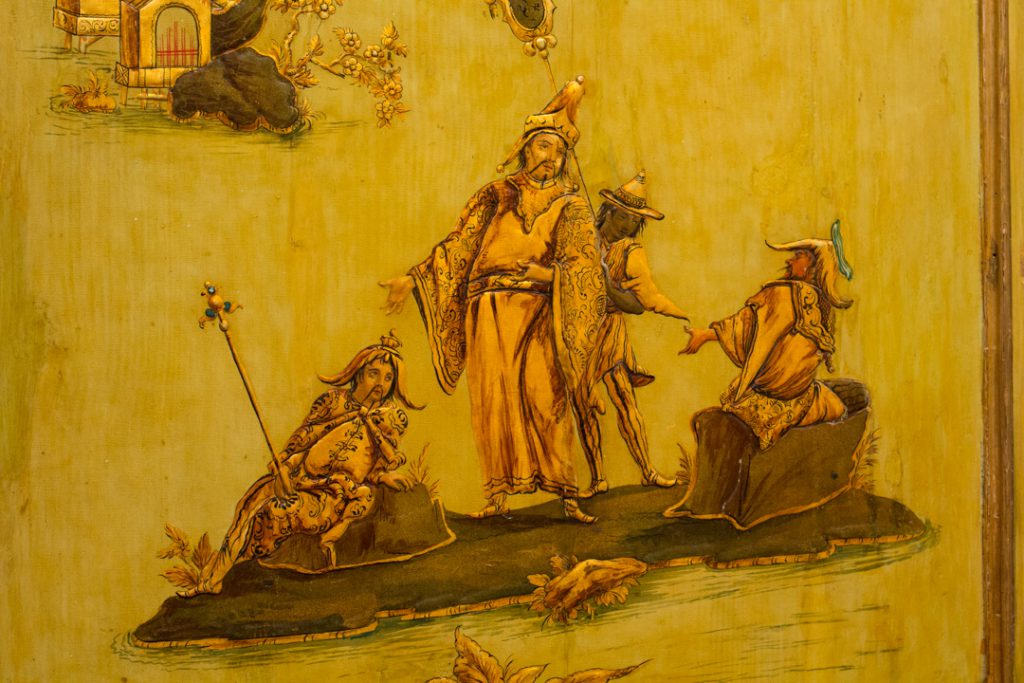 SAM's Door from the Ca' Rezzonico has starred in the decorative arts collection since shortly after the museum's move downtown—originally as a long-term loan, and eventually as part of the permanent collection. This lacquered and gilt wooden door features chinoiserie designs, elements that reflect the merging of Asian and European aesthetics. The upper panel pictures a figure on horseback with noticeably Caucasian features, donning flowing robes and a turban in a confluence of diverse cultural associations. As it is currently situated in a gallery focused on Venice as a site of exchange, the Door from the Ca' Rezzonico exemplifies, and symbolizes, a portal to mutual understanding.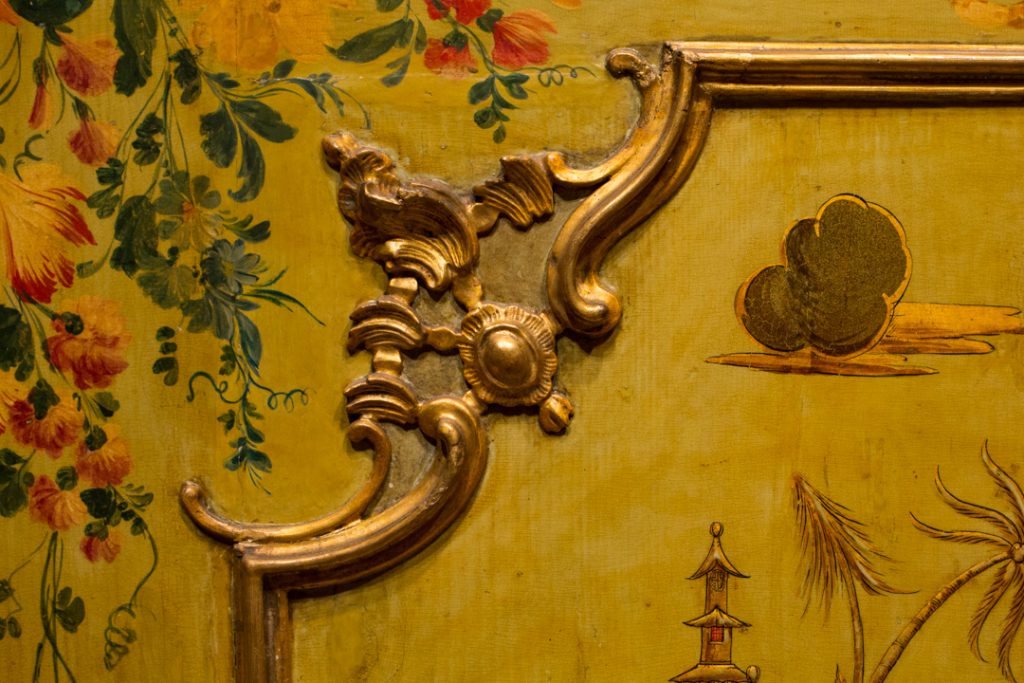 Aside from the visual interest it carries, the door has established for the museum a special connection to its original site and the site of its sister. The door comes from an opulent palace along the Grand Canal in Venice, the Ca' Rezzonico. At one point an extravagant private residence, the Ca' Rezzonico now serves as a museum for the decorative arts, and its collection features a lacquered door in the same design scheme as SAM's door. Another bond exists between SAM's door and one in the collection of the Art Institute of Chicago. Adolph Loewi, an antiques and decorative arts dealer based in Los Angeles—who also handled SAM's Italian Room—was responsible for splitting these doors, at one point joined together in the Ca' Rezzonico, into two.
As artworks shift context over time, silver linings do emerge, and one of them is the persistent hope that separated pieces might one day be reunited again.
—Jeffrey Carlson, SAM Collections Coordinator
Images: Door from the Ca'Rezzonico, Venice, ca. 1760, Italian, wood, oil lacquer, gilt, 110 3/4 x 56 in. Seattle Art Museum, Gift of Richard Louis Brown, in honor of Julie Emerson, 2014.17, photos: Natali Wiseman.