Artist Yee Sookyung on embracing the imperfect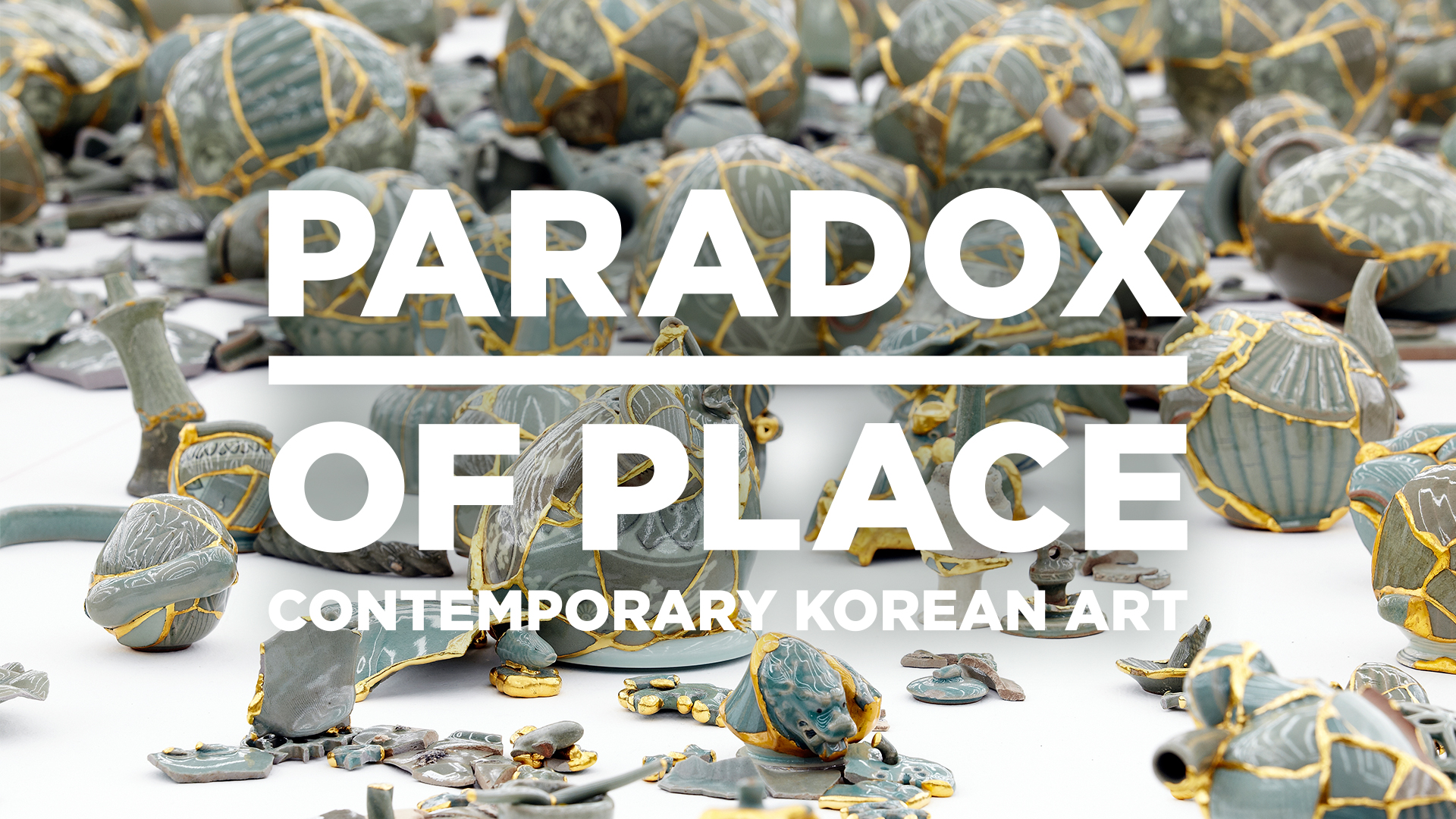 Beauty is often associated with symmetry; Order, even lines, and pleasing color palettes are all indicative qualities of something that aims to catch the eye. The earliest Western theory of beauty can be found in the works of Greek philosophers from the pre-Socratic period, such as Pythagoras. The Pythagorean school saw a strong connection between mathematics and beauty. Notably, they believed that objects proportioned to meet the golden ratio (two objects are in the golden ratio if their ratio is the same as the ratio of their sum to the larger of the two quantities) were more attractive. Many greats including Da Vinci and Dali have incorporated the number in their works. Artist Yee Sookyung—currently showing work in the exhibition Paradox of Place: Contemporary Korean Art at the Asian Art Museum—does not.
Rather than create pieces that follow this long-held belief, she takes existing pieces of art as well as broken shards, bits, and pieces of work made by traditional Korean master ceramicists (what she calls "ceramic trash") and turns them into gold—literally.
"My concern is not about the history of Korean ceramics, but it is to play with the fragments which exist now, and this is different from the ceramics masters who produce all of the ceramics adhering to traditional methodology," Yee said. "Korean traditional ceramic masters break almost 70% of the product that don't reach up to the standards of masterpieces. So I put the broken bits and pieces of ceramic trash together, one by one, as if putting together a jigsaw puzzle. I covered them with 24k gold leaf, and I wanted to emphasize the crack. In Korean, the word for crack is also the same for gold."
She describes the process of the pieces coming together in a rather romantic, predetermined way:
"A broken ceramic piece finds another piece, and they rely on each other," Yee said.
The result is ultimately sculptural, anthropomorphic, and universally beautiful.
Watch the artist describe this process, the act of combining histories, and the many layered metaphors buried in her large-scale work. Experience Thousand and all of its perfect imperfections in Paradox of Place at the Asian Art Museum.