SAM Art: A human-scale Torso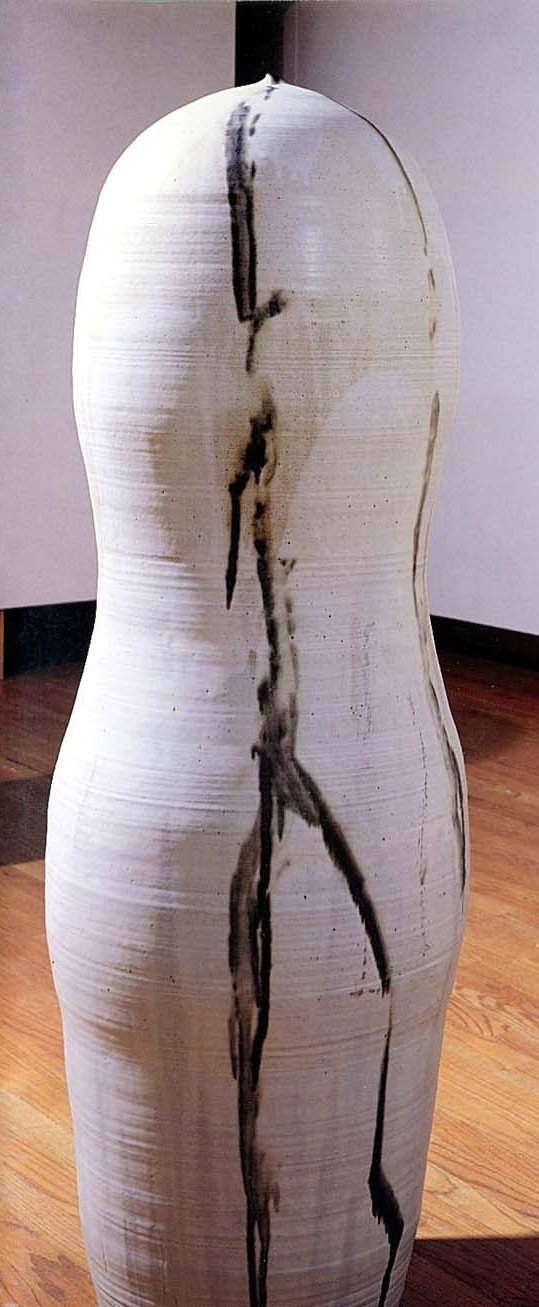 Toshiko Takaezu was one of America's most successful artists using ceramics for sculptural ends. In her career, spanning the late-1940s until the 2010s, she moved beyond the functional pots and bowls traditionally thrown by ceramicists to explore forms, surfaces, and colors on purely aesthetic terms.
SAM's collection includes thirteen works spanning Takaezu's long career, including this large, standing sculpture. Strangely familiar to a viewer's eye, Torso more closely reflects the proportions and scale of the human form than a jar, and is a significant example of Takaezu's later achievements in clay.
Elles: Women Artists from the Centre Pompidou, Paris closes this Sunday, 13 January. However, Elles: SAM – Singular Works by Seminal Women Artists remains on view until 17 February. SAMart will continue to explore the work of women artists in SAM's collection until Elles: SAM closes next month.
Torso, 2000, Toshiko Takaezu (American, 1922–2011), ceramic, 57 1/2 x 19 x 19 in., Gift of the artist, 2009.13, © Toshiko Takaezu. Not currently on view.