A Glimpse of Seattle Art Museum's School Tours- Art Workshops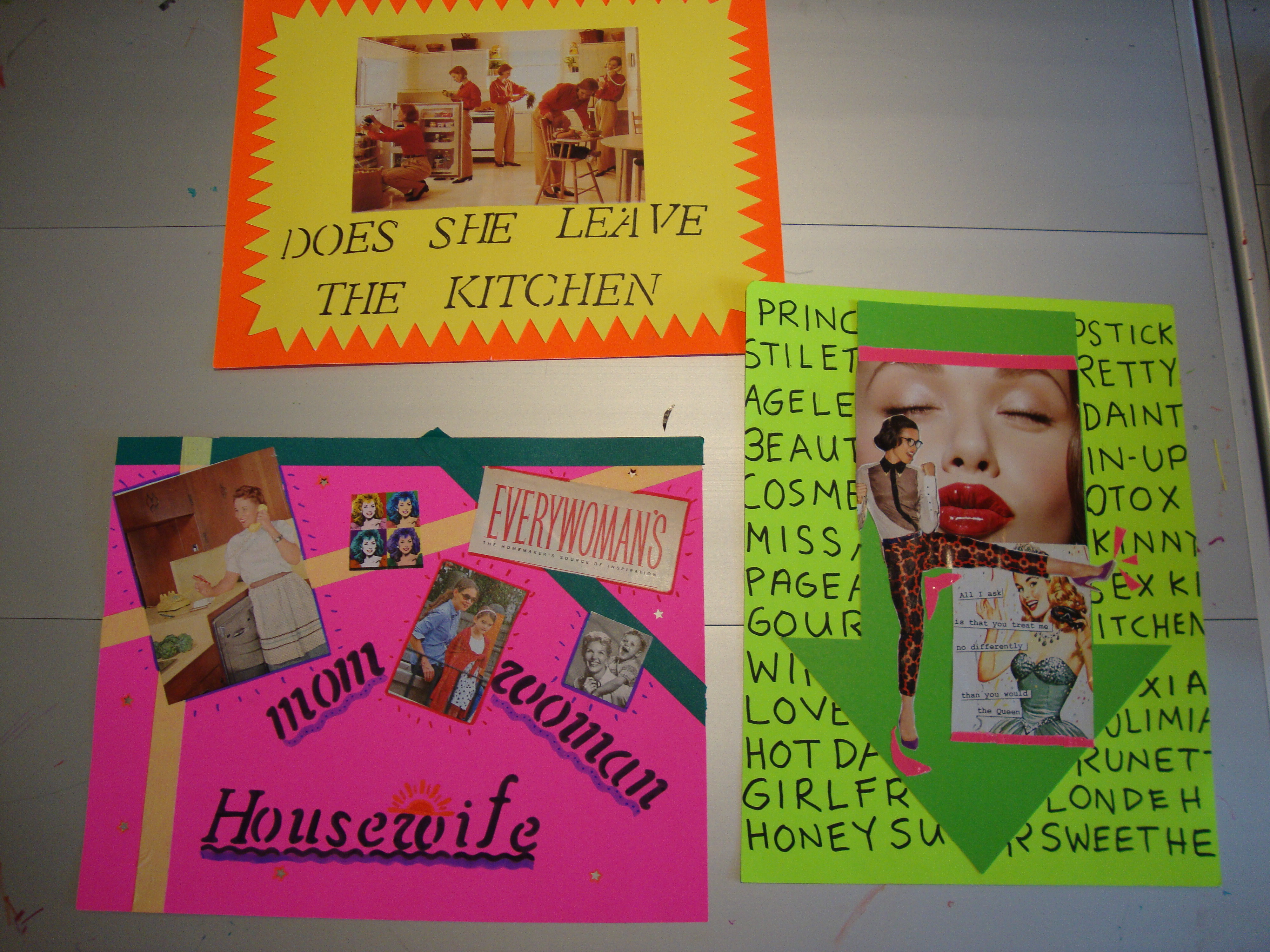 After exploring works by many women artists in the Elles: Women Artists from the Centre Pompidou, Paris and Elles: SAM exhibitions, how can students be encouraged to make personal reflections? How can they explore the ideas and challenges provoked by these works of art? Can this reflection be a creative personal exploration of their own experience?
In SAM's school tour art workshops, professional Teaching Artists engage school groups of all ages with these questions. Teaching Artists are employed by SAM to enrich our education programs with hands-on arts projects that provide an additional way of learning and understanding the art students see on their tours. These projects encourage students to take on art and creativity to express their own experiences. Each teaching artist holds a different background in art and in teaching. They are all professionally trained artists and teachers and come to SAM to join both art and education in one place. Here in our art studios students can explore their own artistic creativity with the guidance of working artists.
The art workshop developed for the Elles: Pompidou exhibition focuses on issues of identity, gender and stereotypes.  Gender Stereotyping, or standardized portrayals of males and females, is something everyone witnesses in everyday life. In the streets, in a classroom, in our communities and homes there are images attached to certain gender roles. In the Elles art workshop students are asked to think about commonplace assumptions of the roles and images that can be attributed to women and men. Sometimes these standardized attributes can be hard to see and should be observed more closely to get to the root of how stereotyping has shaped our ideas of gender.
What better way to explore associated relationships amongst an assortment of stereotypes than in a collage? Students look through popular and vintage magazines to find images that speak to them about familiar gender stereotypes. They collage these images, advertisements and words onto a poster. The poster presents bold statements through eye-catching images, questioning media messages. Some collages contain vibrant colors and blunt phrases with pictures from women's magazines. These collages explore challenges about what women are expected to be: a lady, a housewife, a mother, a cook, or a lover.
Images are taken out of their intended context to make us re-examine where we feel they belong and why. The collage collects art and experience into one gathering place and so doing, beckons us as viewers to question how we look and what symbols we associate to certain gender roles.
All SAM's School Tours can be joined with an Art Workshop, each of which integrates a project related to the themes of the tour. All our Teaching Artists have been working at SAM for several years and are extremely experienced in presenting art in an encouraging, accessible way for students of all ages. Come by our Chase Open Studio on the Grand Staircase where many of the student art projects are showcased and where visitors are welcome to make their own art during their tour of the museum.
For more information on SAM's School Tours & Art Workshops, email schooltours@seattleartmuseum.org