TASTE-ing Gauguin & Polynesia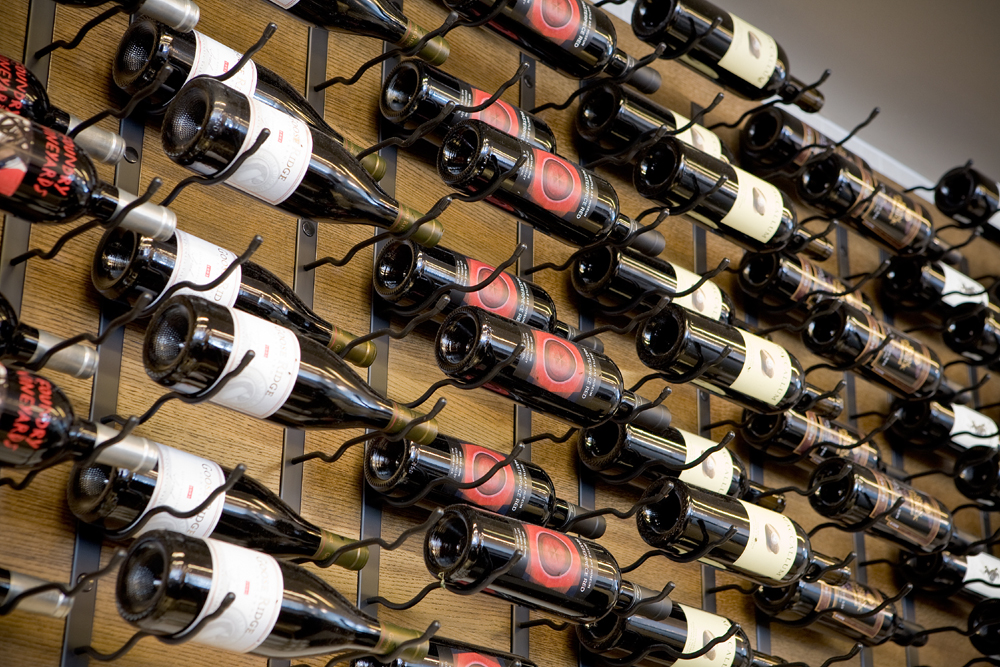 TASTE Restaurant at SAM has translated the vibrancy of Gauguin & Polynesia: An Elusive Paradise into flavors!  The modern, fresh and artistic restaurant is furthering the experience of the exhibition with their new exhibition-inspired menu.
In designing the menu, Executive Chef Craig Hetherington sought to evoke bold, individual flavors while upholding TASTE's mission of using the best local ingredients.  With no more than five or six ingredients per dish, each choice reflects the vivid yet simplistic character of Gauguin's work.  Instead of simply serving Hawaiian food, Hetherington added Polynesian flair to fine local ingredients for a refined interpretation of island cuisine.
The Gauguin-inspired dinner experience begins with a selection of small plates.  The St. Jude Albacore Poke is a traditional Tahitian dish highlighting flavors of soy, vinegar and ginger.  Another excellent choice is the House Made Spam, crafted from locally raised pork loin and shoulder.  The plate offers a sophisticated twist on musubi, a traditional island treat.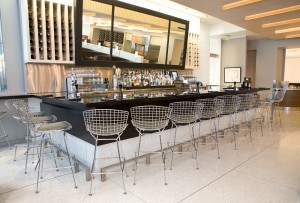 The Seared Qualicum Beach Scallops is the perfect entrée to complement the exhibition.  In designing this dish, Hetherington drew inspiration from Gauguin's French roots as well as his travels in Polynesia.  A distinctly European chevre potato purée meets the tropical taste of pickled ginger on the plate.  TASTE offers special menu choices based on seasonal offerings.  Hetherington creates flavors with fresh market fare; a recent special was Mahi Mahi with Spicy Pineapple and Browned Butter.
The Rum Cake is the perfect sweet ending to a Gauguin-inspired dinner.  Made with fresh pineapple, mango, kiwi and papaya, and topped with mascarpone cream, this dessert is tantalizing and tropical.  Bring your GO! Gauguin coupon to get a free Rum Cake!
If you can't make it to TASTE for dinner, stop by for lunch or happy hour!  The Lunch menu offers Grilled St. Jude Albacore.  Like the scallops, this selection combines French and Polynesian fare with a soy and truffle reduction.  Kahlua Pork Sliders are featured for happy hour and are served with a green papaya slaw.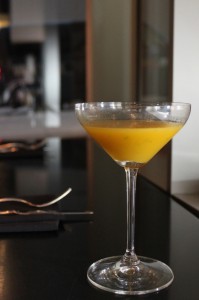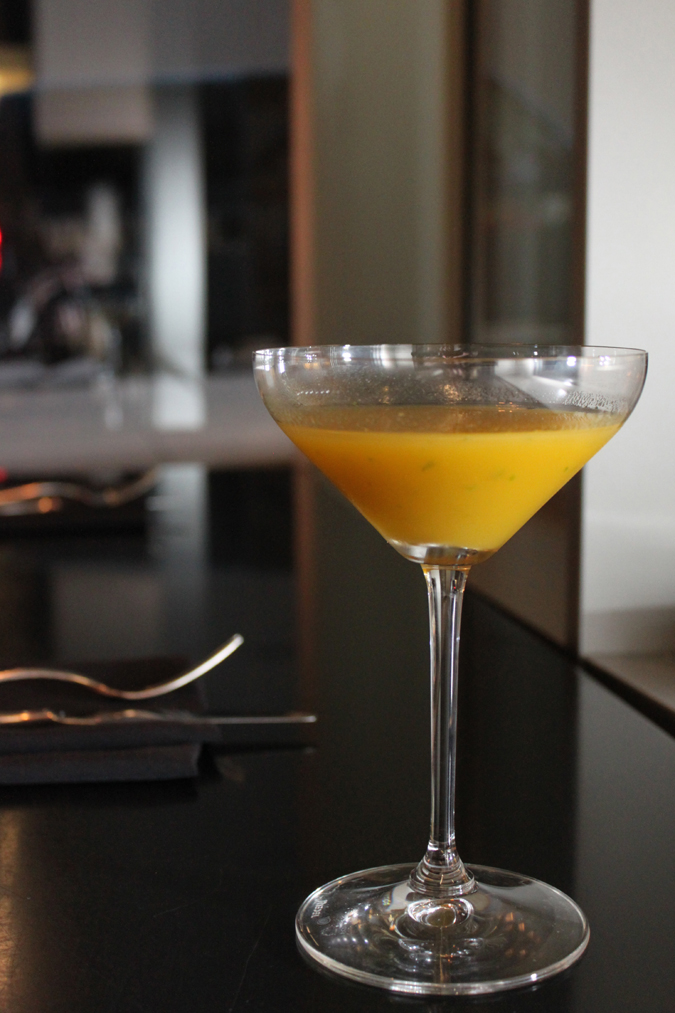 At the TASTE bar, Lead Bartender Duncan Chase works for hints of Gauguin in his exhibition-inspired cocktails.  Chase explained that Gauguin would have been drinking absinthe in Paris during his life.  However, serving absinthe would have resulted in "a lot of very drunk guests" he points out with a smile.  Instead, TASTE hand crafted a double-infused pepper vodka for their Special Exhibit Gauguin & Polynesia drink "Hiva Oa."
"Sometimes it's better to be lucky than good," said Chase, admitting that the special vodka was simply a delicious experiment.  He mixes the liquor with mango puree and basil.  The cooling effects of the fresh ingredients make the cocktail drinkable for people who don't necessarily like heat in their drinks.  The initial spice of the pepper vodka dissipates with the sweet mango and crisp basil.  Chase calls the cocktail "the fire and the extinguisher all in one glass!"
Chase invites you to come try the drink; he is very proud of the creation.  "Of all the bartenders in this city, I have the biggest license to be pretentious," he jests, "after all, this is an art museum."
Visit TASTE to extend your Gauguin & Polynesia experience and taste the flavors of the exhibition.  Visit www.tastesam.com for more information.
Open Tuesday – Sunday
Tuesday | 11:00 a.m. – 6:00 p.m. – Lunch & Happy Hour
Wednesday – Saturday | 11:00 a.m. – 9:00 p.m. – Lunch, Happy Hour & Dinner
Sunday | 11:00 a.m. – 5:00 p.m. – Brunch
Closed Monday
Located at 1300 1st Avenue, Seattle, WA 98101
Reservations | 206.903.5291 | GIFT CERTIFICATES AVAILABLE!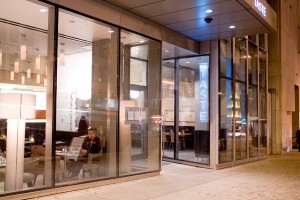 – Sean C. Fraser, Public Relations Intern