Japanese Internment Remembered at Final Weekend of "Painting Seattle"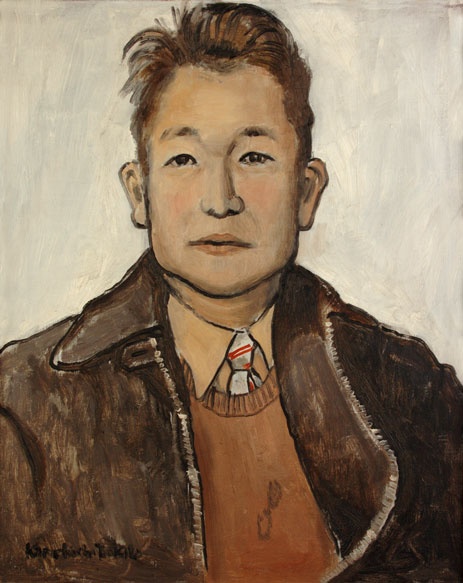 In recognition of Remembrance Day on February 19, guest curator Barbara Johns will give an exhibition tour of Painting Seattle: Kamekichi Tokita and Kenjiro Nomura on Saturday, February 18, at 11 am.
Remembrance Day marks the signing of Executive Order 9066 by President Franklin Delano Roosevelt, which enabled the U.S. military to forcibly relocate anyone considered threatening to national security. The order resulted in the incarceration of 120,000 people of Japanese descent, two-thirds of whom were American born citizens, the children and grandchildren of the Japanese immigrant generation. Even as the order was signed, ranking officials understood that there were no grounds to suspect and hold an entire population. This year is the 70th anniversary of the signing.
The circumstances leading to the signing and the impact on peoples' lives is movingly recounted in Tokita's diary, which is published in Signs of Home: The Paintings and Wartime Diary of Kamekichi Tokita. Two of his paintings from the Minidoka Relocation Center are included in the exhibition.
Admission to the Seattle Asian Art Museum will be free on February 19—also the last day of Painting Seattle—in further recognition of the importance of the day.
Self-portrait, ca. 1936, oil on canvas, Kamekichi Tokita American (born in Japan), 1897-1946, 21 x 17 in., collection of Shokichi and Elsie Y. Tokita.