Final listening party at SAM's Record Store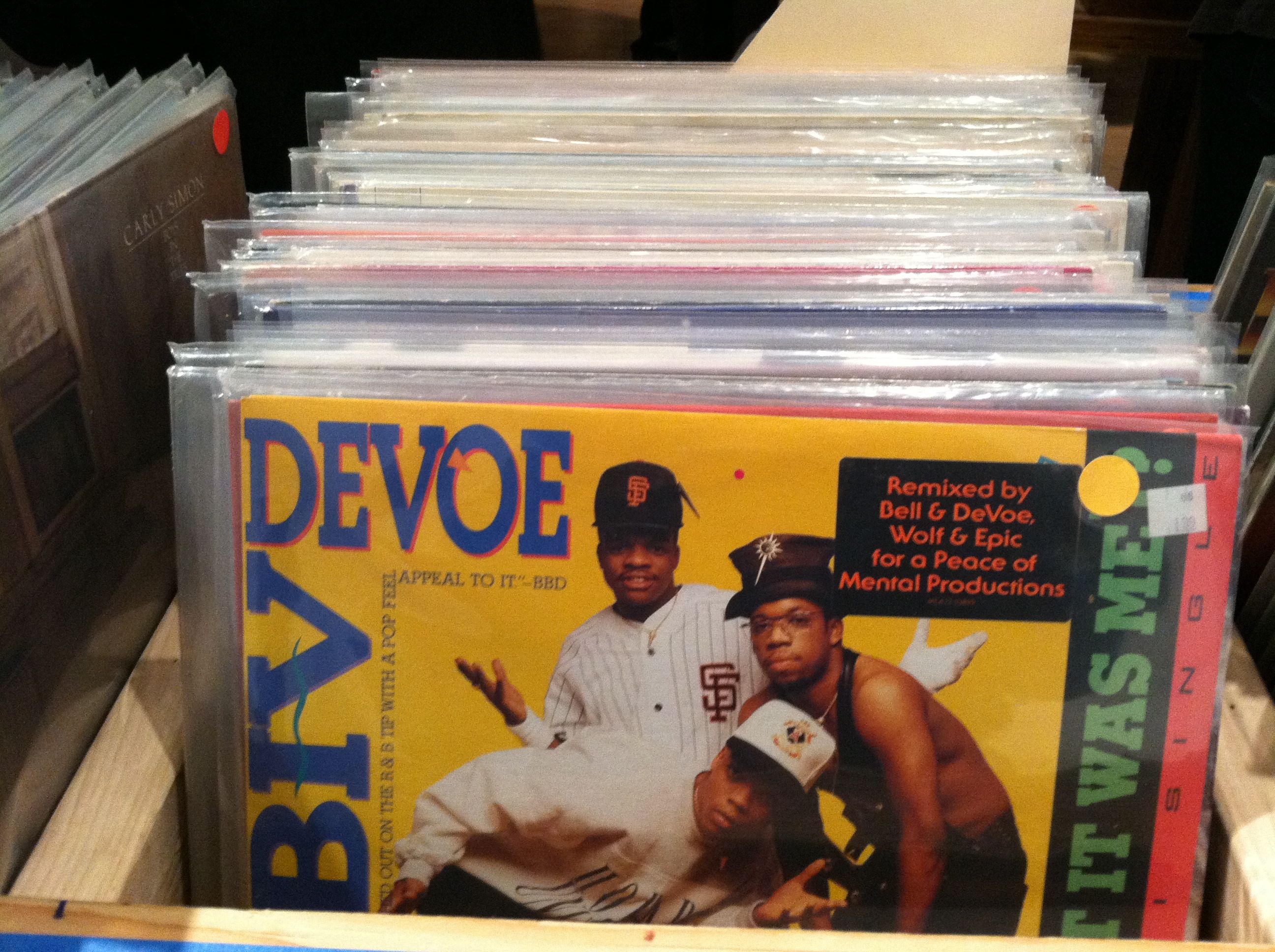 The final listening party at SAM's Record Store will be held January 31 from 6:30-9 pm. Donna Moodie from Marjorie restaurant, Alan Maskin from Olson Kundig Architects and a host of other incredible people will be spinning choice cuts from their favorite albums in the Record Store collection. Don't miss it!
The Record Store is a temporary extension of the Theaster Gates show housed in a storefront in Pioneer Square. A collaboration between SAM and Olson Kundig Architects, the Record Store is open for the general public to browse the robust collection of records and play albums for the entire store or listen in a small group.
While nothing is for sale in the store, the exchange of ideas and concerns is encouraged. The goal is for the Record Store to function as a cultural commons where ideas, issues and moments in time are discussed, debated or responded to.
The Record Store will feature a series of "listening parties" with guest DJs, artists, community folks, dancers, musicians, urban planners, activists, etc. Each "selector" will borrow from the same collection of LP's or brings a few of their own records that act as the sound track that illustrates their ideas. Irruptions might take various forms including: debates, writing or dance classes, silent reading, tastings, workshops, to-do-lists or a sermon.
RECORD STORE LOCATION
[storefront] Olson Kundig Architects
406 Occidental Ave. S
Seattle, WA 98104
HOURS
Tues| Wed | Thurs
12 – 4 pm and 6:30 – 9:00 pm
Photo credit: Madeline Moy