Write Your Own Luminous Label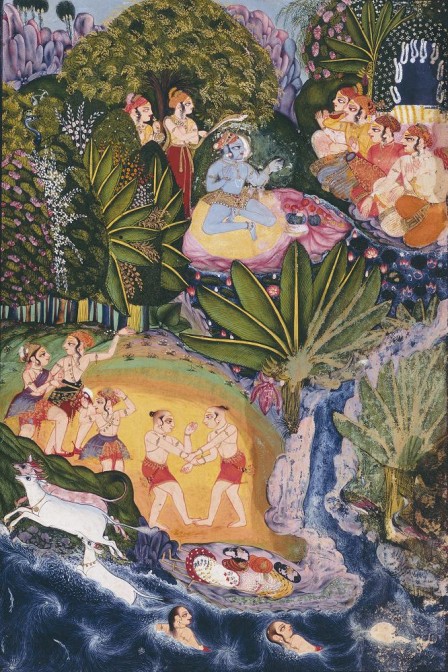 In honor of our exhibition, Luminous: The Art of Asia, opening October 13, we are launching something fun and interactive for all you SAM fans! We are kicking off a promotion called "Luminous Labels" today.
SAM curator Catherine Roche recently wrote about the art of label writing and the difficulties that curators face when telling the objects' stories to the public. We are calling on you to write your own label for some of the artwork featured in Luminous. The winning labels will be displayed in the gallery next to the official ones.
We will be posting a picture of the work that we want you to label on our blog every other Monday morning. It is up to you to write the label for it–drawing on your interpretations, perceptions and feelings towards the piece. There is really only one rule: it must be 60 words or less. Other than that, we encourage you to have fun and be creative!
For week 1 of Luminous Labels, you will have until Friday morning, October 7, at 9:00am to submit your label to luminous@seattleartmuseum.org. The chosen label will be displayed on October 13–the opening day of Luminous: The Art of Asia–in the gallery next to the official one!
We will be inviting people to write labels for a total of 7 different objects over the course of the exhibition, October 13- January 8. Each label that is chosen will be printed up, just as a real label would be, and posted right next to the official label. Who doesn't want to see their work displayed in a museum gallery for all the visitors to see?
Our first piece is Krishna in a garden (ca. 1660-1700).
SAM curatorial coordinator, Natasha Lewandrowski, has supplied some questions to ask yourself while creating your label that may help get your started.
What could a label be?
Curators approach label writing from a scholarly perspective, but you don't have to! There are as many ways to write about art as there are people who look at it.
Who am I writing this for?
When writing object labels, curators do their best to present information that will appeal to broad range of visitors, however no label will reach everyone. When writing your label, think about what audience you are trying to engage.
How will my label enhance the viewer's experience?
The role of an object label is to enhance the viewer's experience of a work of art, not to compete with it. That's why curators try to keep their labels short. What do you notice when you look at the object that you want to share with others?
What's the big picture?
One reason curators write labels is to provide context that may be missing from the museum setting. Even if you don't know the origin of the object, you can still make connections with larger ideas.
Please submit your label to luminous@seattleartmuseum.org by 9 am Friday, October 7 in order to be considered for week 1 of Luminous Labels.
Have fun! You don't have to be an art historian to write about art. We want to see what creative insights and observations you bring to the museum.
-Lindsay Baldwin, Public Relations Intern