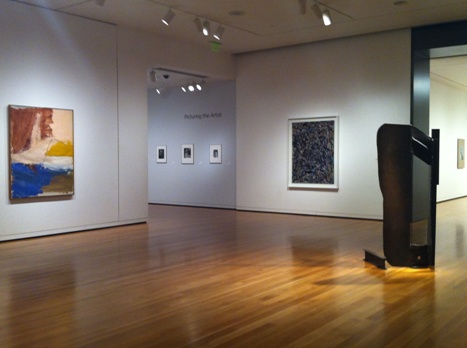 Abstract Expressionism was a dynamic fusion of Surrealism and Abstraction, seeking to awaken in the viewer—and in the artist as well—a deeper, often physical, response to the work. Large scale, edge-to-edge compositions and rich colors fill the eyes with often unified fields that are connected by movement and the traces of the brush.
 Sea Change is from a breakthrough group of early "transitional" works that Jackson Pollock made in 1947, which led away from figuration toward a fully abstract application of his drip technique. Its title comes from Shakespeare's play The Tempest and lends extra narrative content to the composition, suggesting an impending meteorological event.
Installation view, Modern and Contemporary art galleries, third floor, SAM downtown, 2011.