Naramore Exhibition of Middle and High School Artists opens May 5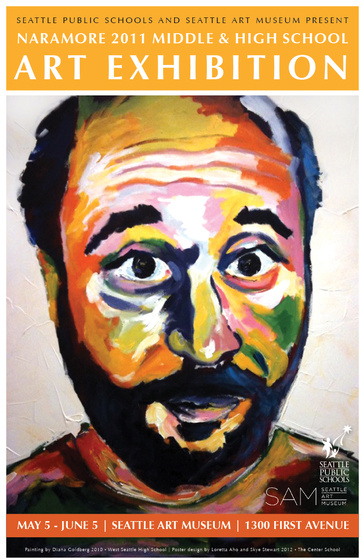 More than 200 artworks from middle and high school students from Seattle Public Schools will be on display May 5-June 5, 2011 at the Seattle Art Museum as part of the annual Naramore Middle and High Art Show.  Students participating in this year's exhibition have taken courses in visual arts led by Seattle Public Schools' highly qualified arts specialists. Various media and techniques – including ceramic, pencil, oil and acrylic painting, collage and photography – will be on view. The exhibition is named after Floyd J. Naramore, a Seattle Public Schools architect, who from 1919 to 1941 designed more than 22 schools.
The Naramore exhibition opens May 5, the same night as March to the Center of the Earth: Community Night Out at SAM Downtown. The Opening Night Reception begins at 6 p.m. and will feature a short program to recognize the hard work and accomplishments of these talented students. It's going to be a fantastic night–don't miss it!