6 Tips for Visiting Elles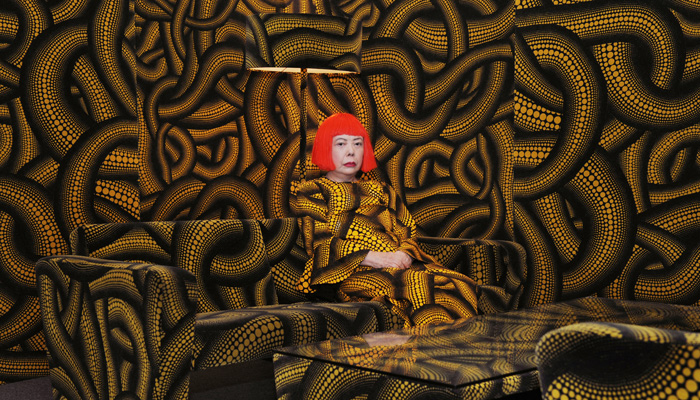 1.       DEALS !!!
First Thursdays and Fridays
Admission is discounted on the first Thursday of the month for everyone and on the first Friday for seniors. Go to the Elles website for more information.
All Thursday and Friday nights
Every Thursday and Friday night from 5–9 pm ticket prices are reduced by $3.
FREE for Teens on the 2nd Friday of each month from 5–9 pm.
Bring your Friends
Receive discounted ticket prices and group benefits when you purchase 10 or more tickets in advance. For more information call 206.344.5260 or email groups@seattleartmuseum.org.
Park at 3rd and Stewart Garage
Discount parking is available at the Third and Stewart Parking Garage—entrance is located on Stewart between 2nd and 3rd Avenues. Ask for a voucher at the SAM Ticketing Desk and park for up to four hours for only $6.
Coat and bag check is free.
All tickets to Elles: Women Artists from the Centre Pompidou, Paris include entrance to Elles:SAM downtown and FREE admission to the Seattle Asian Art Museum at Volunteer Park within one week. There are no extra fees for online orders.
VISIT AGAIN FOR FREE
Become a member today and visit as many times as you like for free. Enjoy members-only benefits including exclusive access times for Elles, free admission at all SAM sites for a year and discounts at SAM SHOP and TASTE Restaurant.
Already purchased your ticket?
Stop by the Ticketing Desk to apply the price of your Elles ticket towards a membership!
2.       BEAT THE LINES, BUY ONLINE
Online ticketing, how do I love thee? Let me count the ways.
Guaranteed admission for your reserved day.
No waiting in line. Just print your online ticket at home or show us on your phone as you enter and you can go immediately to the special exhibition galleries.
No online ticketing fees.
3.       FREE AUDIO GUIDE
Rather than carrying around those clunky audio wands, why not use your petite, handy smartphone? SAM has an Elles audio guide app for Windows, Android and iPhone. Download before you get to the museum and you're ready to go! Note: Windows Phone users bring your headphones as the audio plays via speaker phone.
Don't have your own digital device?
Free audio wands are available on a first-come, first-served basis. The wand includes a special audio guide for no and low vision visitors.
4.       BRINGING CHILDREN
Some of the Elles exhibition content is found to be mature for younger audiences. Discretion is advised.
However, we recommend using our Kids Activity Guide to plan a family-friendly route along with activities throughout the galleries. Hard copies are available at the SAM ticketing desk.
Guided school tours and art workshops are offered for students in grades 6–12 for this exhibition. We encourage educators to visit the galleries in advance to gauge the appropriateness of the exhibition for individual classes. Email educatorprograms@seattleartmuseum.org to obtain an educator pass or learn more about this exhibition. Visit the Elles learn page to view educator resources or book a school tour.
5.       EXTENDED HOURS
Starting October 11, SAM Downtown has extended open days to make it easy to see Elles: Women Artists from the Centre Pompidou, Paris and Elles:SAM. We are now open on Tuesday!
Tuesday–Sunday 10 am–5 pm
Thursday & Friday 10 am–9 pm
First Thursdays (Nov 1, Dec 6, Jan 3) 10 am-midnight
Closed Mondays (except Members-Only Mondays)
Want to avoid crowds?
It's likely the museum will be busiest during First Thursdays (when ticket prices are reduced) and on Saturdays and Sundays. For a quieter experience, we encourage you to visit during the week after 2 pm (school groups tend to visit between 10 am and 2 pm), or on Thursday or Friday evenings.
6.       PLAN. LEARN. SHARE.