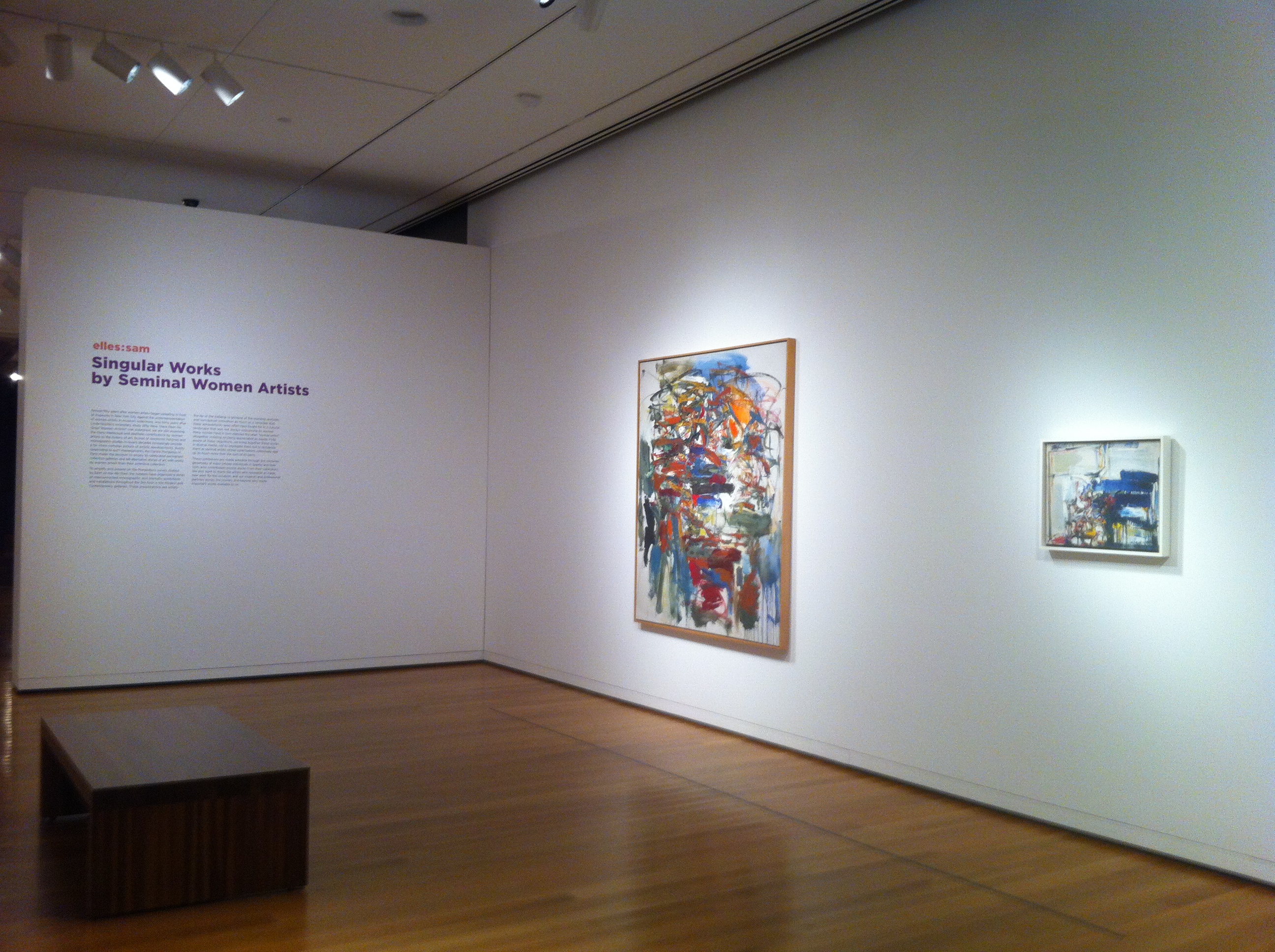 Three of SAM's modern and contemporary art galleries are currently dedicated to an installation titled Modern Masters, a look at the work of American heavyweights Joan Mitchell, Lee Krasner and Helen Frankenthaler. All three developed their work in the context and aftermath of Abstract Expressionism. Celebratory and ironic, "modern masters," a popular label for the male painters of that generation, bestows this much-deserved designation upon these visionary women artists in recognition of their hard-fought accomplishments in what was a thoroughly male-defined domain.
Drawn from SAM's own collection, as well as local private collections, Modern Masters surveys the bold, abstract, gestural production of Joan Mitchell (pictured above); the collage-inflected mid-career paintings of Lee Krasner; and the luminously stained canvases of Helen Frankenthaler. While not a retrospective, this installation provides visitors to SAM a fresh glimpse at the rigor and range of mid-century abstraction.
Installation view of "Modern Masters," part of "Elles: SAM—Singular Works by Seminal Women Artists," Modern and Contemporary art galleries, third floor, SAM downtown, on view through 17 February 2013.