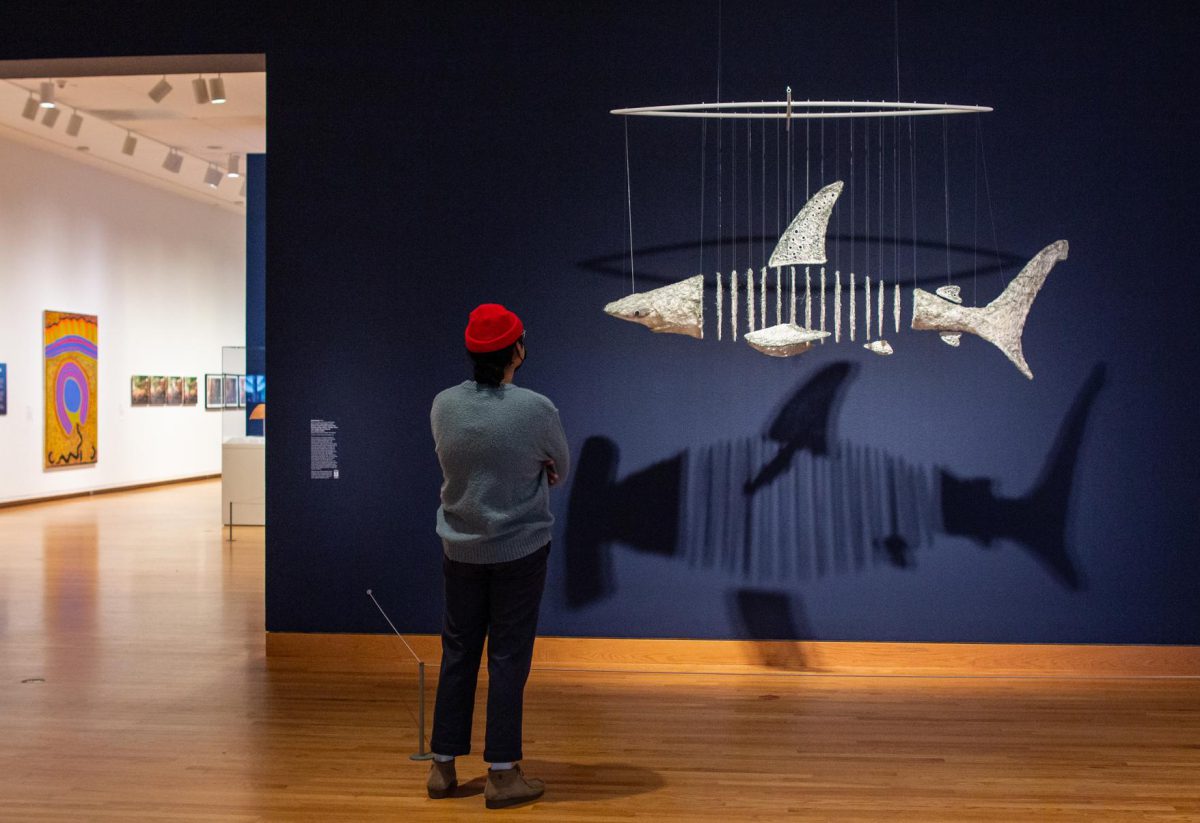 Looking for more ways to learn about our local and global environments following your visit to Our Blue Planet: Global Visions of Water at SAM? Although Earth Day may only officially be celebrated on Friday, April 22, organizations across the Pacific Northwest are holding events throughout April which honor our planet, give back to our local communities, and inspire movement in the outdoors. From beach cleanups and virtual educational lectures to in-person celebrations and runs of varying distances, read below to find just a few of the many earth-focused events taking place this month.
FRI APRIL 15
HERE | Helping Each-Other Remember Earth
5:30 – 10 PM
The Collective Seattle

HERE is an evening of spoken word, song, and tabling from local organizations centered around social and climate justice. Presented by U Productions, Hearth Revial, Abbey Arts, and The Collective, this one-night-only is intended to spark inspiration, connect people to new ways of plugging in, and build community around actively embodying our values. Hosted by singer-songwriter, percussionist, and teaching artist Shireen Amini, this Earth celebration will include stories and poetry from Nikkita Oliver, The People's Echo, Verbal Oasis, Lennee Reid, Paul Chiyokten Wagner.
SAT APRIL 16
Earth Day Run
9 AM
Magnuson Park

Start your morning right by participating in Seattle's Earth Day Run on Saturday, April 16! Run or walk any of the many race distances while supporting the environment. Each race finisher—no matter the distance—will receive a native sapling tree to take home and will have a tree planted at the park in their honor at the tree hugger station. A Magnuson Park gardener will also be in attendance to answer all questions you may have about native plants and starting your own garden. Plus, organizers will be hosting a shoe drive, so don't forget to bring your old running shoes to donate to Africa via the More Foundation Group.

FRI APRIL 22
Black Earth Day
2 – 7:30 PM
YES Farm!

Join the Urban League of Metropolitan Seattle (ULMS) in celebrating Black Earth Day at YES Farm. Free and open to everyone in Seattle's Black community, the event will feature gardening activities for all ages, and healthy meals cooked up by local Black vendors. Stop by the event to pick up a green cleaning kit to take home and learn about public health and housing resources offered by ULMS and other community organizations.
SAT APRIL 23
Washington Coast Cleanup
9 AM – 12 PM
Washington State Coast
Three times per year, Washington Coast Savers teams up with the Washington Clean Coast Alliance to conduct coordinated beach cleanups along the outer coast of Washington and into the Strait of Juan de Fuca. Dating back to 2007, these annual cleanups have a long and productive history of cleaning the entire Washington State coast. Choose from a number of locations across the state and help keep our beaches clean!
Earth Day at McCollum Park
9 – 11 AM
McCollum Park

Spring has sprung! Give back to the beautiful Earth we live on by helping restore 935 acres of forested parkland in Snohomish County across the next 20 years. At McCollum Park, volunteers will help clear some of the colonizing weeds like blackberry, holly, and english ivy throughout the 78-acre park of forest and wetland.
SUN APRIL 24
Earth Day at Harvey Manning Park
9 AM – 12 PM
Harvey Manning Park

Issaquah's parks are in need of volunteers interested in spending time in nature while helping improve forest health. By 2039, city officials hope to have restored 1,540 acres of forestland, but can't do it without your help! This Earth Day, sign up to help rid Harvey Manning Park of pesky weed species and plant native species which will thrive for years to come.
ONGOING
Earth Day isn't limited to just one day per year! King County offers online gardening tips and tricks, interactive quizzes, and a continuously-updated list of outdoor volunteer events and workshops taking place throughout the county that inspire action for environmental conservation, restoration, and stewardship. Not sure where to start in creating your own backyard garden or how to safely dispose of hazardous waste? Check here!
– Lily Hansen, SAM Marketing Content Creator
Image: Natali Wiseman.