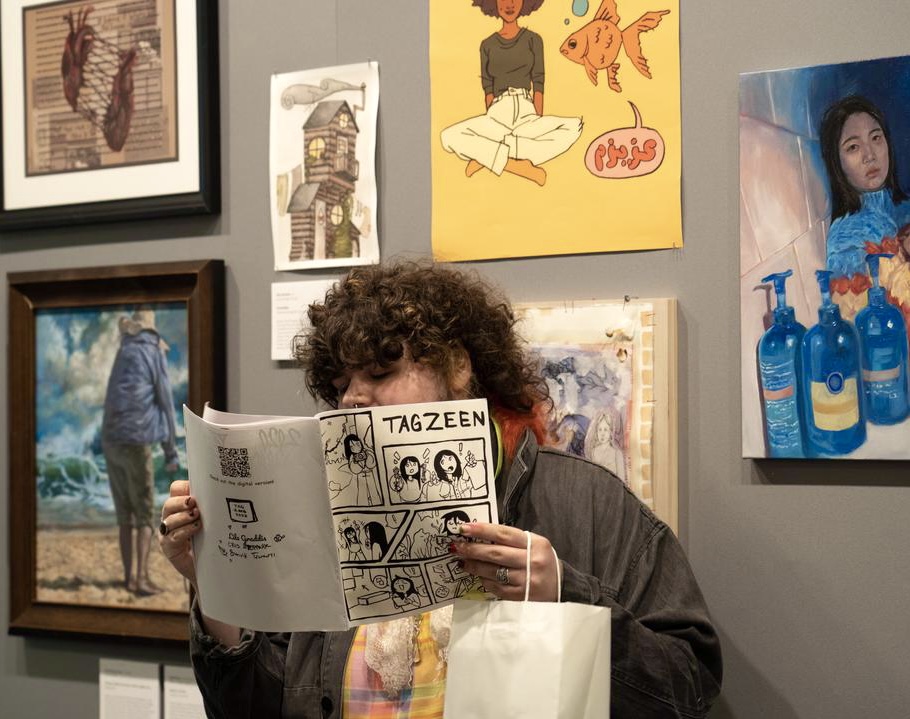 Founded in 2007, the Seattle Art Museum's Teen Arts Group (TAG) is an intensive internship program designed to cultivate the voices of diverse high school-aged youth who share a passion for the power of art and building community. TAG members meet monthly between October and May to learn about the many unseen sides of an art museum, develop leadership skills, plan Teen Night Out, and create their own art in new and familiar mediums.
As part of TAG, members are expected to complete a year-long project emphasizing the creation, curation, or discussion of art. While some TAG members opted to collaborate on Home Is Where the Heart Is, a teen art exhibition currently on view at the Seattle Asian Art Museum, three of the teens—Lila, Cris, and Smriti—decided to team up to create a zine they titled TAGZEEN.
Inspired by the community they call home, these adventurous teens set out across Seattle to highlight sights, food, and fashion that any teen can enjoy! Together, they left no stone unturned, exploring new and known Seattle staples; swimming through seas of people, petals, and felines; and examining teen fashion trends and their historic parallels.
Browse the zine below and be sure to check out a few of the sights and scenes the TAG teens recommend!
– Cristina Cano-Calhoun, SAM Museum Educator for Youth Programs
Photo: Chloe Collyer.