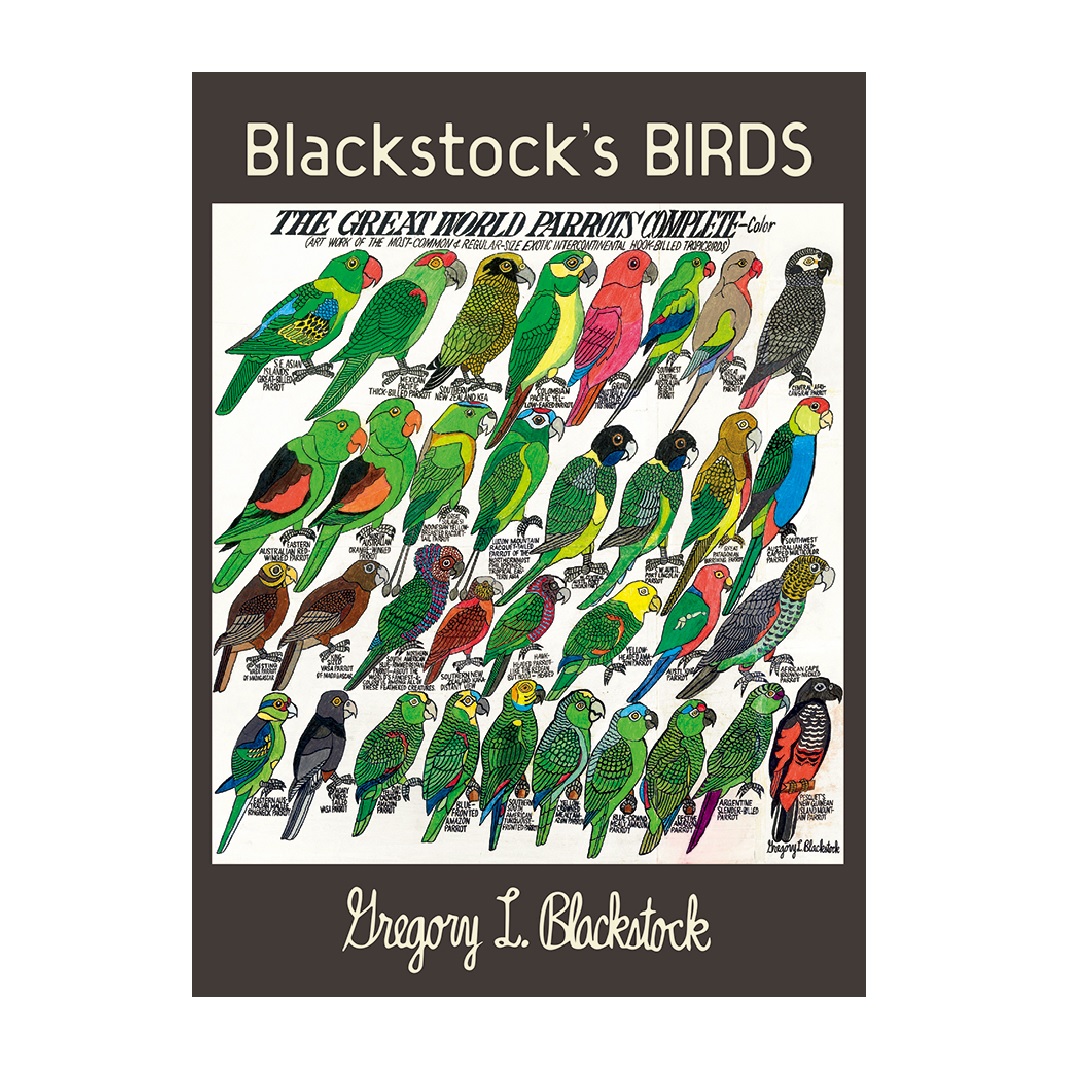 Seattle artist Gregory Blackstock is known for his encyclopedic works identifying and labeling the world around him. Blackstock uses pencils, markers, and crayons to create his orderly visual lists. He documents and explores items from the natural world such as birds, animals, and plants, as well as items from the manmade world including clothing, cars, and buildings. Each item is clearly labeled and organized, informed by his research from books and work with local librarians. You can see one of Blackstock's detailed works in The World Landmark Buildings of Greatest Histories & Heights Recorded Puzzle, for sale online now at the SAM Shop. This 500 piece puzzle includes beloved buildings such as the Eiffel Tower, the Leaning Tower of Pisa, the Taj Mahal, and Big Ben.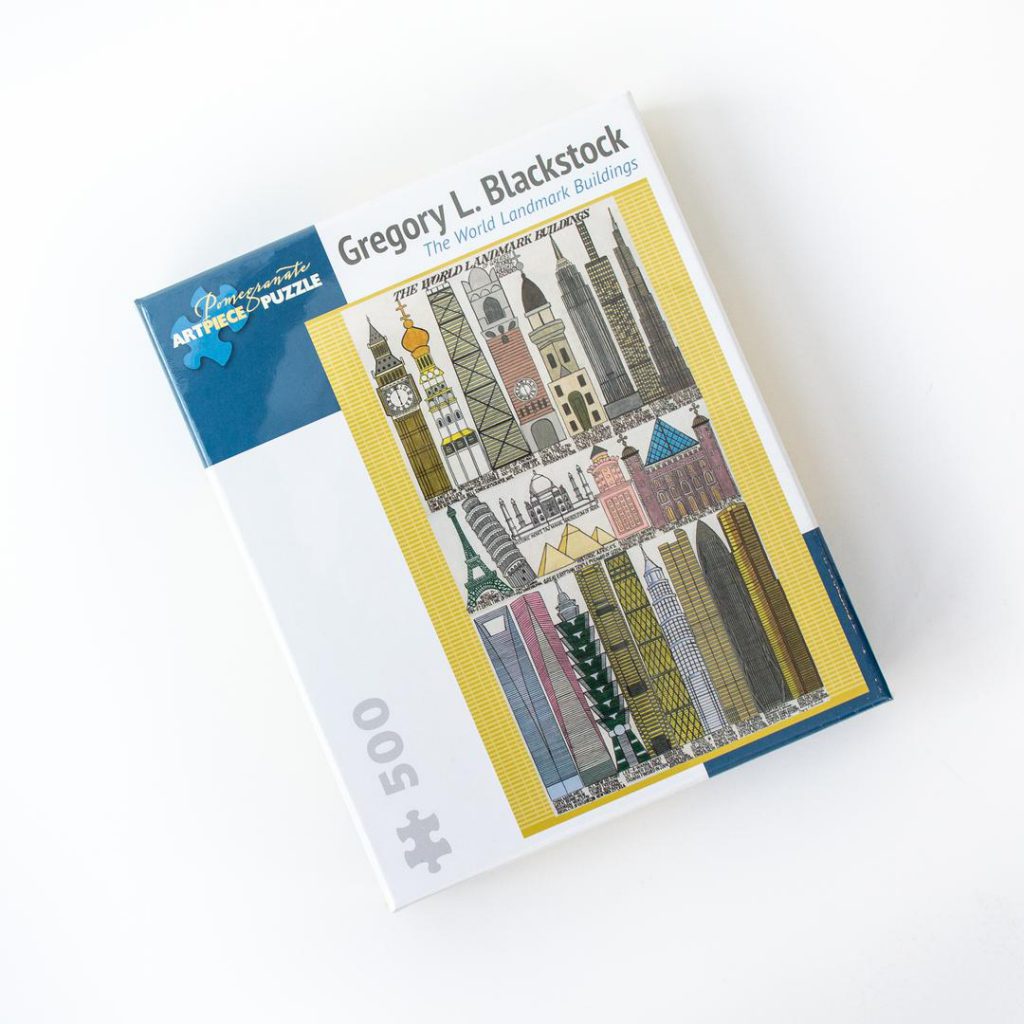 Gregory Blackstock's artwork is also being featured online through Greg Kucera Gallery. In his fifth solo show at the Greg Kucera Gallery, Blackstock identifies and labels a variety of subjects including crows, shoes, fireworks, lilies, and spices in his limited-edition prints from original drawings. Check it out online through June 27. These works were printed by Stephen Rock, of Rock's Studio, who is also an artist from SAM Gallery. Blackstock's work was also featured at the 2019 Seattle Art Fair.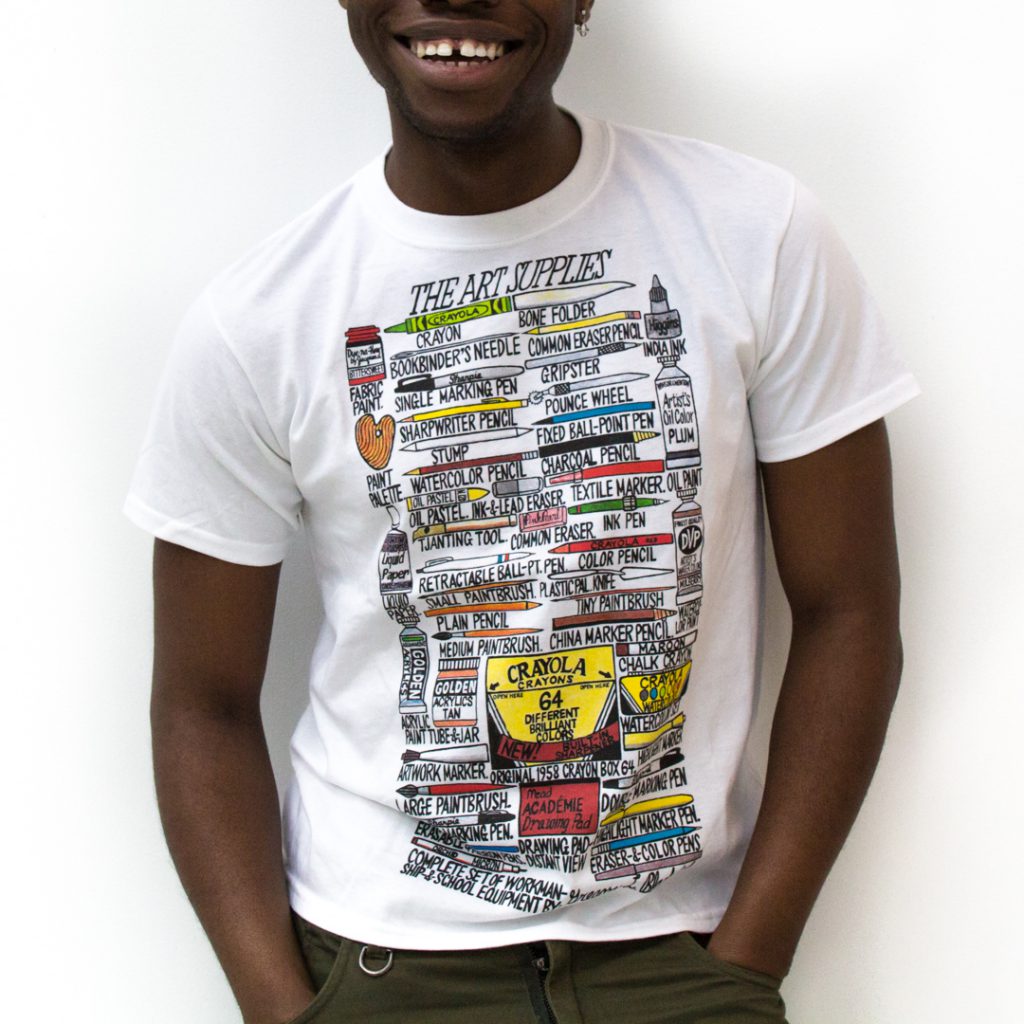 Experience the visual balance and variety of forms that characterize Gregory Blackstock's art through the SAM exclusive puzzle or this cool t-shirt available online from the SAM Store.
– Pamela Jaynes SAM Gallery Coordinator 
Photos: Natali Wiseman