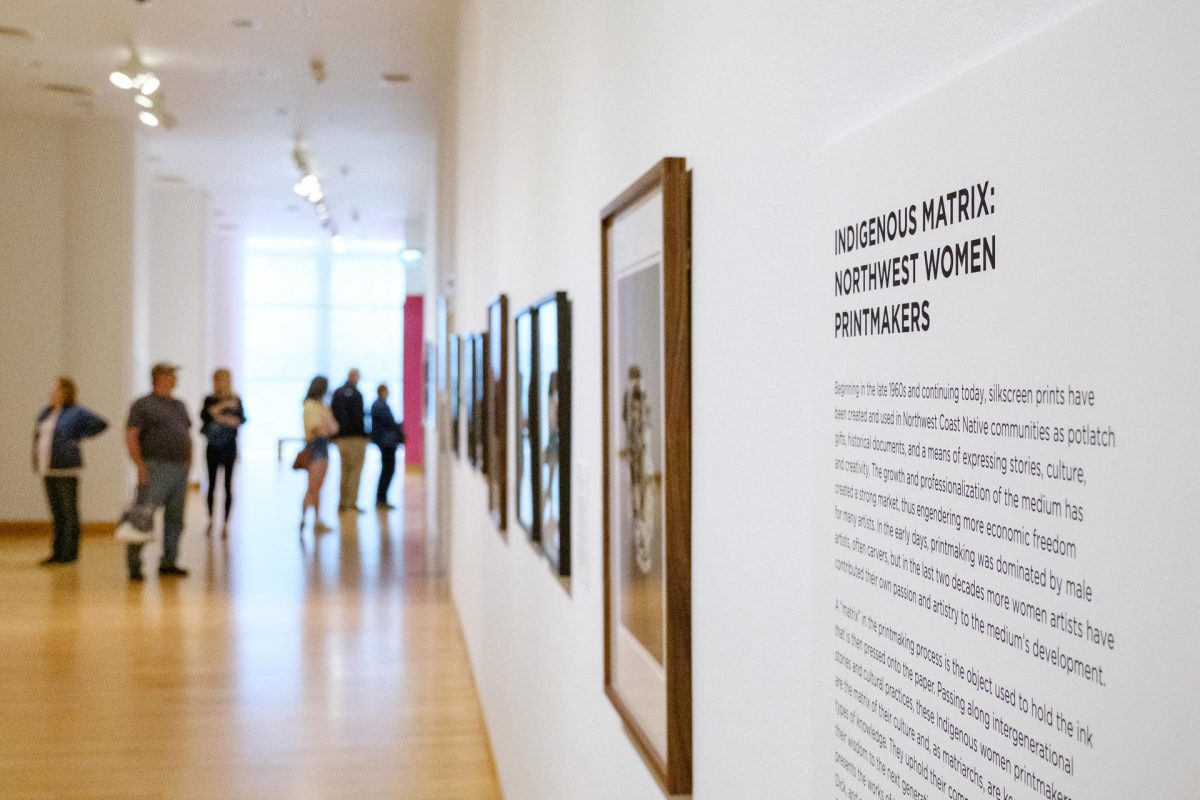 Indigenous Matrix: Northwest Women Printmakers, now on view through December 11 in SAM's third floor galleries, was a year-long journey, the culmination of my thesis project for the University of Washington Museology masters program. Overseen by Barbara Brotherton, Curator of Native American Art at SAM, and Kathryn Bunn-Marcuse, Curator of Northwest Native Art at the Burke Museum, the curation process involved many hours of reflecting on and researching how Indigenous women artists are represented within museums. Western museological practices have on the whole lacked recognition of the importance of women within Indigenous communities, but women have always been a driving force of their creative practices and creations.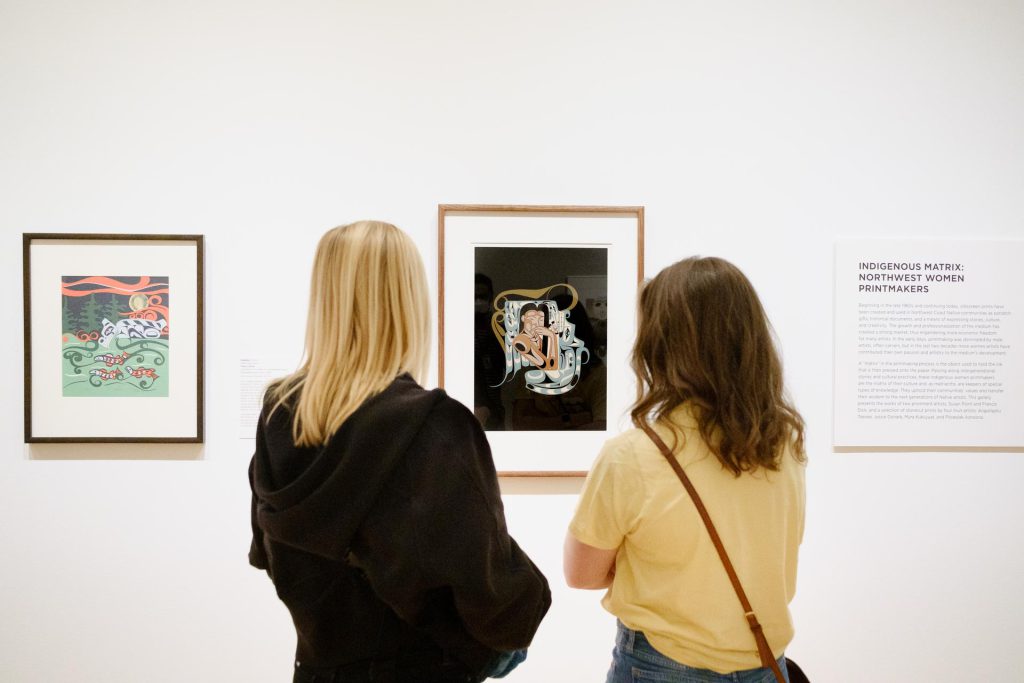 I came to this topic because I am Seneca, an Indigenous Nation located in Western New York. Growing up, I was immersed in the creative expressions of my people and was taught the importance of artistic freedoms and legacies. It was not until I graduated high school that I started putting together the pieces of how our artworks carry our stories and culture, aiding in the revitalization and celebration of who we are. Coming into the museological field, my goal is to highlight and promote Indigenous culture through the arts. With great thanks, that is what I was able to accomplish working with SAM over the past year to curate this exhibition.
For the exhibition, I selected works by Pitseolak Ashoona, Francis Dick, Myra Kukiiyuat, Jesse Oonark, Susan Point, and Angotigolu Teevee. Our women have continued to drive many aspects of life for Indigenous communities across the world, yet only in recent years have we seen museums and galleries approach working with a feminized view of Native arts. The purpose of this exhibition is to create a learning environment conducive to promoting woman-centered Indigenous narratives and to educate the public on histories and cultures that they may have yet to encounter. Bringing contemporary Indigenous art into an institutional setting helps reframe harmful historical narratives and highlights Native women's current lived experiences through research that is informed by traditional knowledge and community revitalization efforts.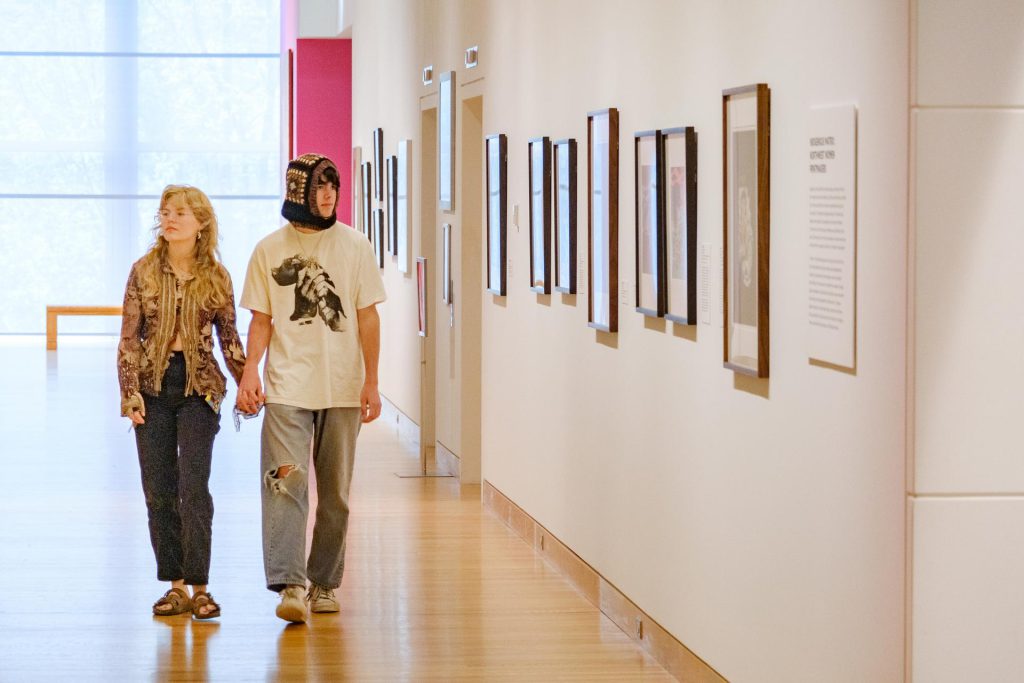 With this exhibition, I hope to impact the future of Indigenous peoples who work and exhibit within museums and more specifically, art institutions. This work breaks down some of the barriers that many Native peoples face when working with art institutions. As the first exhibition at the Seattle Art Museum to be curated by an Indigenous female-identifying student, Indigenous Matrix is a small—but significant—step in creating more institutional accessibility for emerging museum professionals and Indigenous curators.
– Kari Karsten, SAM Emerging Museum Professional Curatorial Intern
Photos: Alborz Kamalizad.