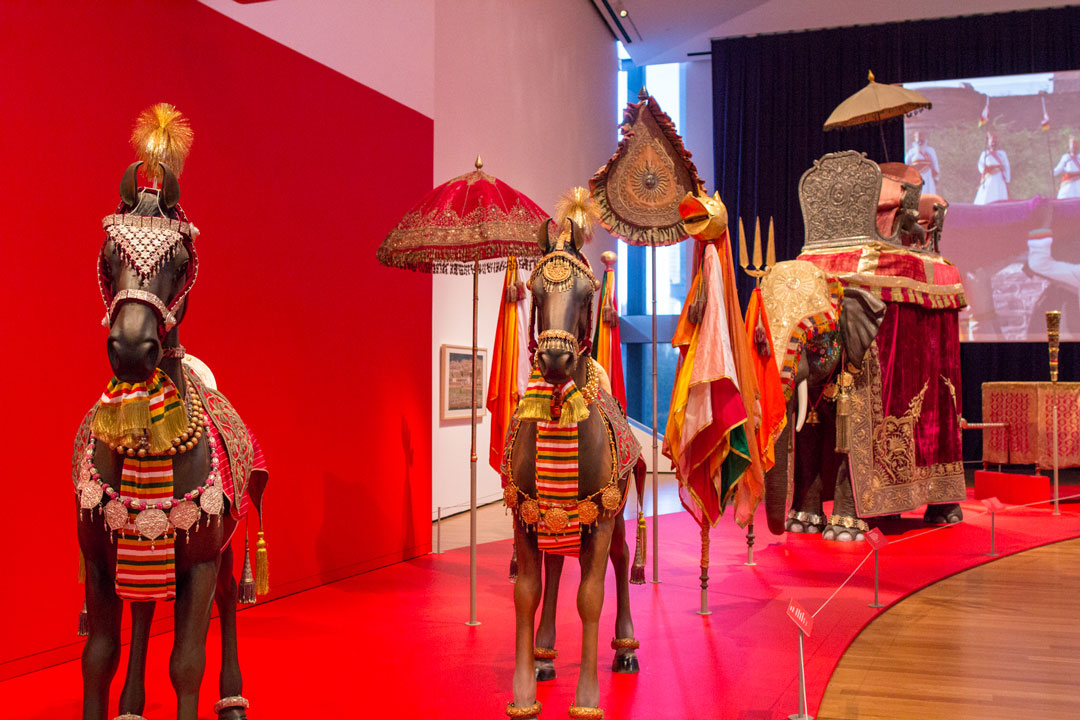 SAM News
Reads this review by Nalini Iyer for The International Examiner of Peacock in the Desert: The Royal Arts of Jodhpur, India.
"Peacock in the Desert offers Seattle a wonderful opportunity to experience Indian history, culture, and art and will appeal to visitors of all ages."
And watch Princess Shivranjani Rajye of Marwar-Jodhpur share why she thinks our exhibition is so special.
Local News
Seattle Magazine has a great list of event recommendations for the month of December—mark your calendars, buy tickets, go to there.
"I Returned to The Nutcracker as an adult." Seattle Met's Stefan Milne watches the Pacific Northwest Ballet's Nutcracker and floats between its various worlds.
Daudi Abe for Crosscut reviewing Bold As Love, the new exhibition at the Northwest African American Museum that explores Jimi Hendrix's Seattle roots.
"The display highlights Hendrix's quintessential experience growing up in the Central District—from a photo of 5-year-old Jimi at a family picnic at Leschi Park to some of his impressive drawings that include what appears to be the Miss Circus Circus hydroplane."
Inter/National News
Mwatana for Human Rights has released a document—titled "The Degradation of History"—that lists 34 archeological and cultural heritage sites that have been damaged in war-torn Yemen.
Artnet reports: "The American sculptor Robert Morris, a shape-shifting artist, `and pioneer of minimalism, has died of pneumonia at an upstate New York hospital. He was 87."
The New York Times on the just-released report that calls for France to return pieces of African cultural heritage to their home countries; there have already been initial responses from African officials.
"France holds at least 90,000 sub-Saharan artifacts, of which 70,000 are in the Quai Branly Museum. The report estimated that up to 95 percent of Africa's cultural heritage is held by institutions outside of Africa."
And Finally
A compelling piece of post-post-modern video art about those now 7-5 (!) Seahawks.
– Rachel Eggers, SAM Manager of Public Relations
Image: Installation view of Peacock in the Desert: the Royal Arts of Jodhpur, India at Seattle Art Museum, 2018, photo: Natali Wiseman