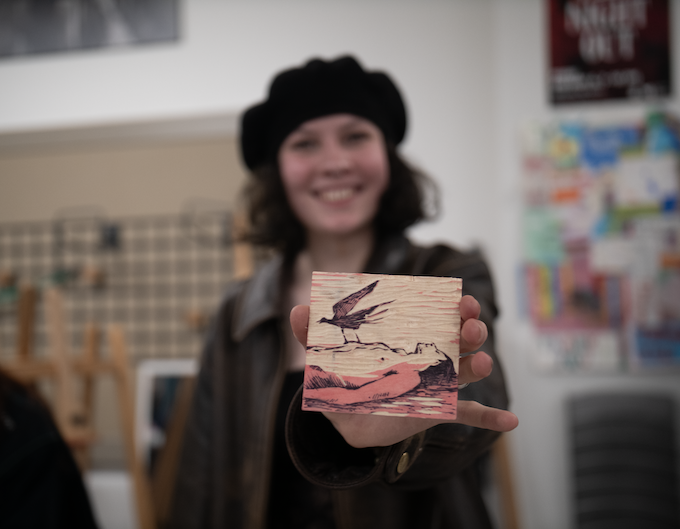 SAM's Teen Arts Group (TAG) is an intensive internship program for high school-aged youth who are eager to learn about themselves and the world through art, and are excited to make SAM a fun and engaging space for teens. TAG members meet weekly from October to May to learn about the behind-the-scenes work of an art museum, lead engaging gallery tours, plan Teen Night Out, and so much more. TAG Talks is an ongoing SAM Blog series on SAM Blog that serves as a space for SAM's teen leaders to express themselves and their love of art. Keep up with all TAG adventures by following @samteens on Instagram and stay tuned for more TAG Talks to come!
The iconography of the woodblock print Under the Wave off Kanagawa by Katsushika Hokusai, commonly referred to as the Great Wave, is omnipresent.
I was initially turned off by the Great Wave's ubiquity in the public sphere. Growing up surrounded by lovers of niche art, the Great Wave never struck me as anything special. It's become so commercialized that even my friends far outside of the art scene have tote bags or stickers sporting the iconic image. Thinking its presence in the media was tacky and overused, I failed to truly look closely or consider the print's value.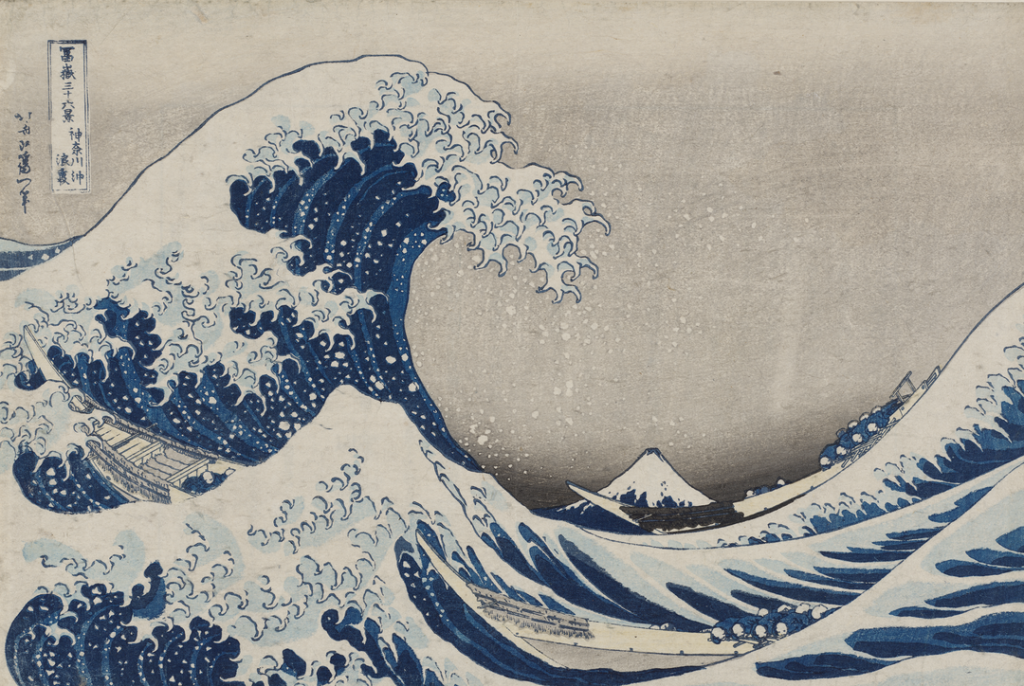 Although I was never the Great Wave's biggest fan, I am an artist and printmaker myself and love to study Japanese printmaking techniques. I was excited to see the Great Wave's creator and prolific printmaker Katsushika Hokusai's work in person in Hokusai: Inspiration and Influence from the Collection of the Museum of Fine Arts, Boston at the SAM. Anticipating the visit, I told my partner about the exhibition, highlighting everything except the Great Wave. Upon hearing I would see the famous print, he had a much more emotional response than I was expecting. I asked him how the art made him feel. He said, "It feels like ripping."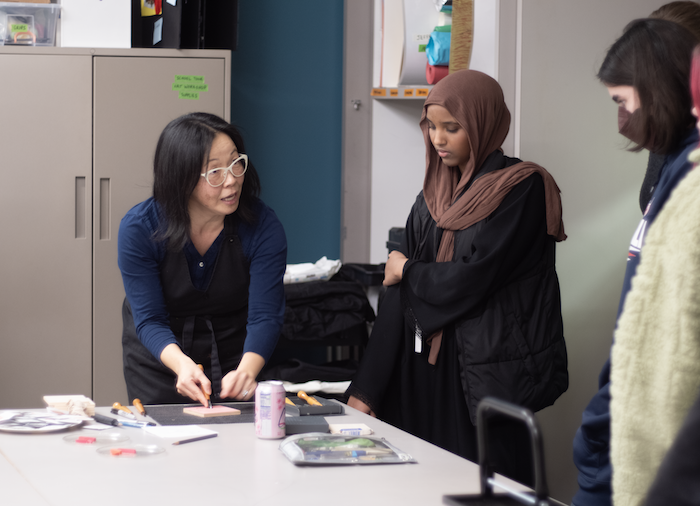 The print depicts three boats cradled in the belly of a giant cresting wave framing Mount Fuji. The wave is a great magnanimous force, the boats borrow the ocean's space. For the moment, the boats seem to become the wave. It is from the series Thirty-Six Views of Mount Fuji, each piece featuring a different landscape framing the mountain. The subjects of the 36 prints interact with the landscape harmoniously, human technology and nature are connected in this beautiful cycle and struggle. The Great Wave stands out from the rest because it is separate from the human ego. The wave doesn't care what might be in its way; it tears. A beautiful reminder that humans are not gods, we cannot stop a wave from crashing down on us.
The Great Wave reminds us of the physicality and brutality of nature. There's no room for metaphor or projection onto the ocean—it just is. The wave neither combats nor engages in human invention; it simply exists.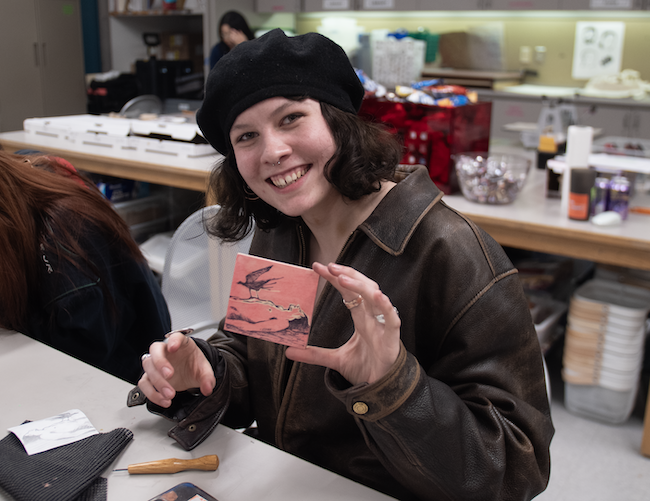 With my cohort of peers in SAM's Teen Arts Group (TAG), we had the pleasure of learning from teaching artist Juliana Kang Robinson about woodblock carving and printing. I love linoleum carving and have spent years making prints, usually to put on my clothing or bags. Learning wood printing was special to me as there is something magical about how one has to work with the grain of the wood when they carve. It was an extra challenge for me, who was used to the careful precision I could execute on plastic, but it added so much life and character to have places where the wood texture was present. I am so grateful for this experience and encourage teens to not be afraid to branch out into exploring new mediums of art.
– Gwyneth Febus, 18, Third-Year Teen Arts Group Leader
Images: L. Fried. Under the Wave off Kanagawa (Kanagawa-oki nami-ura), also known as the Great Wave, from the series Thirty-six Views of Mount Fuji (Fugaku sanjūrokkei), about 1830–31 (Tenpō 1–2), Katsushika Hokusai, Japanese, 1760–1849, woodblock print (nishiki-e); ink and color on paper, Museum of Fine Arts, Boston, William Sturgis Bigelow Collection, Photograph ©️ Museum of Fine Arts, Boston.