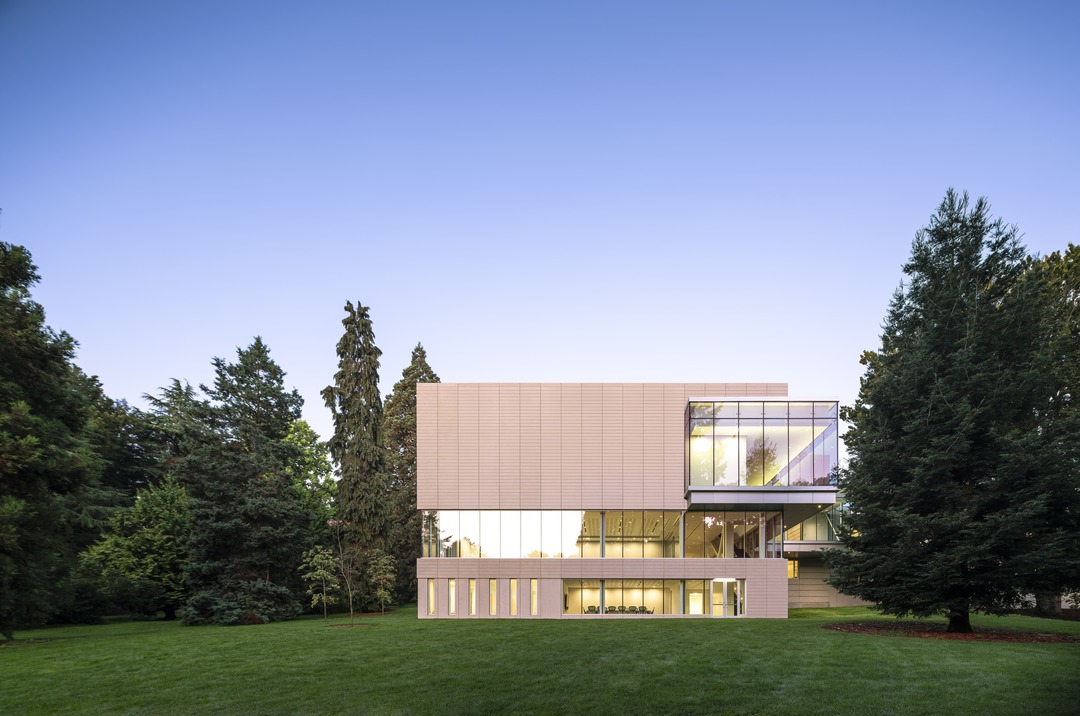 SAM News
Recently, SAM announced that the Asian Art Museum will reopen to the public on February 8, 2020. Curbed Seattle and NW Asian Weekly both wrote about the building project, which "gives the historic building both a home of its own and a stronger connection to the park around it."
Local News
Last week, city council candidates appeared at Town Hall to talk arts policy. The Stranger's Rich Smith—and candidate Alex Pedersen's "art tie"—were there.
Dinosaurs, but make it fashion: Seattle Met presents their fall fashion editorial set amongst the new digs (get it?) of the Burke Museum.
And the Seattle Times has wrap-around coverage on the new Burke, including a story from Brendan Kiley, photos, video, and graphics to get you ready to explore.
"This Burke, director Julie K. Stein says, isn't just a new museum. It's a new breed of museum, imagined and designed with the incantation 'inside-out.'"
Inter/National News
Fred Armisen is an art aficionado. No, really! Hyperallergic explores his segments on Late Night with Seth Meyers in which he shares his knowledge of literally "every painting that has ever been painted."
Here's the New York Times' Roberta Smith on the new Roy DeCarava retrospective at David Zwirner; his photographs, she says, "constantly flip between visual fact and a metaphor for difference of all kinds."
In Artforum's October issue, Emmelyn Butterfield-Rosen reflects on the recent exhibitions Posing Modernity and Black Models, together "one of the most consequential events to take place in the field of nineteenth-century art in Euro-America in recent decades."
"Murrell achieved something more profound, and more challenging, than archival 'discovery.' Her exhibition placed the past blindnesses of art history on very public view, making devastatingly clear the remedial nature of the lesson in seeing required by this discipline—a lesson that could be encapsulated in a question as elementary as: Tell me, class, how many figures are in this picture?"
And Finally
I keep thinking about this squirrel.
– Rachel Eggers, SAM Associate Director of Public Relations
Photo: © Tim Griffith