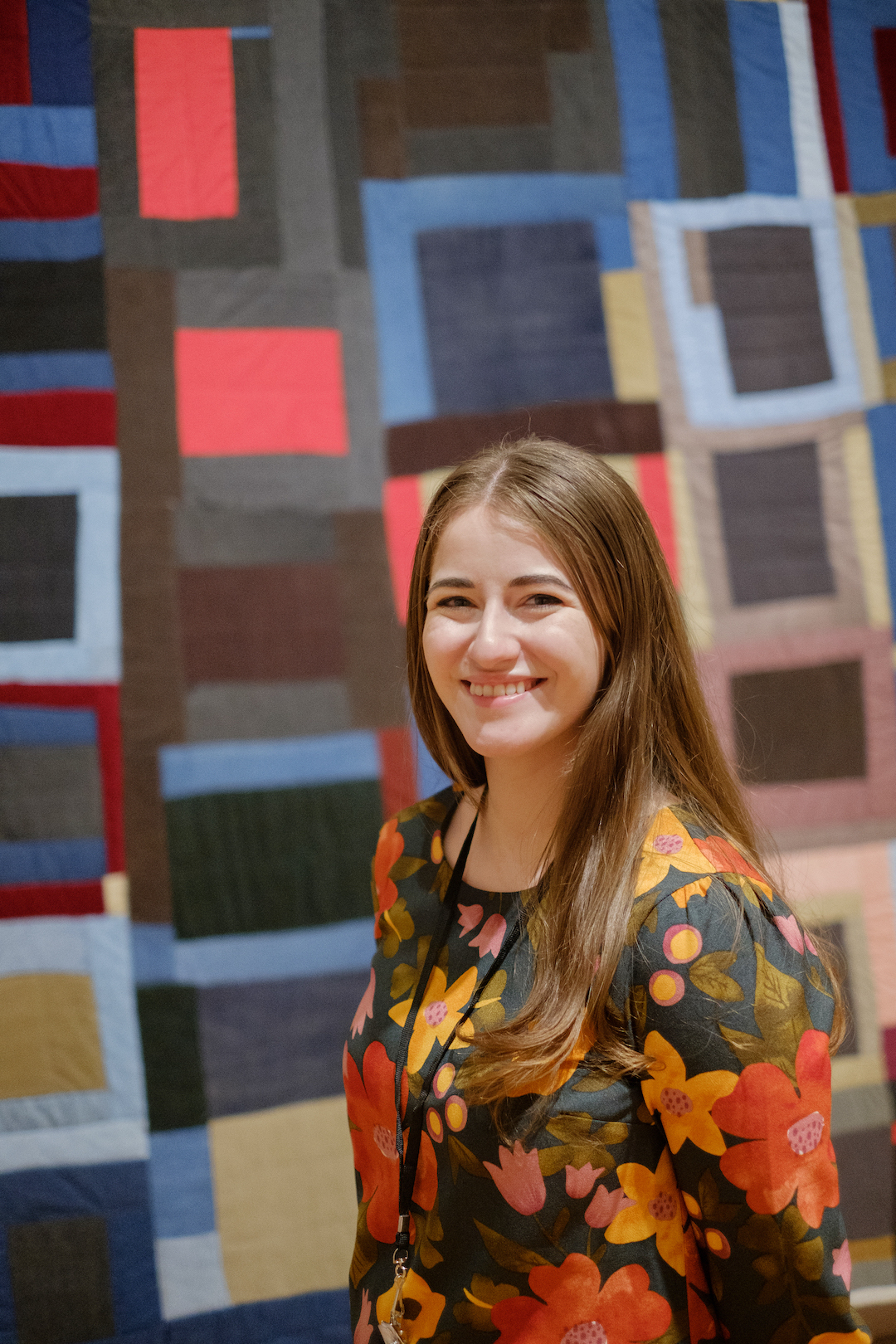 The Seattle Art Museum could not have entered my life at a better time. In July 2022, I had "retired" from my professional ballet career and was planning to move to Seattle with my partner. I was in the precarious situation of moving to a new city and changing careers at the same time. I have always loved museums, and knew I wanted to be a part of this world in my second career—I just didn't know what specific part I could play. One day, I stumbled across a blog post written by a SAM intern. In her post, she described how she was able to gain valuable work experience in a world class art museum while discovering how she could see herself fitting into the broader museum space. The opportunity sounded too good to be true, but a bit more research led me to the application for the museum's Emerging Arts Leader Internships, and I applied right away. I was thrilled to be given the opportunity to join SAM!
Skipping to my first day at SAM, I was placed in the Education and Public Engagement Department working alongside the wonderful Erika Katayama, SAM Associate Director of Interpretation. She explained the ins and outs of her role and laid out the projects I would be working on. This included writing interpretive stops for the museum's smartphone tour and verbal descriptions of artworks for low/no-vision visitors. This would kick off my three month dive into verbal descriptions, accessibility, and the relationship between visual art and the blind community.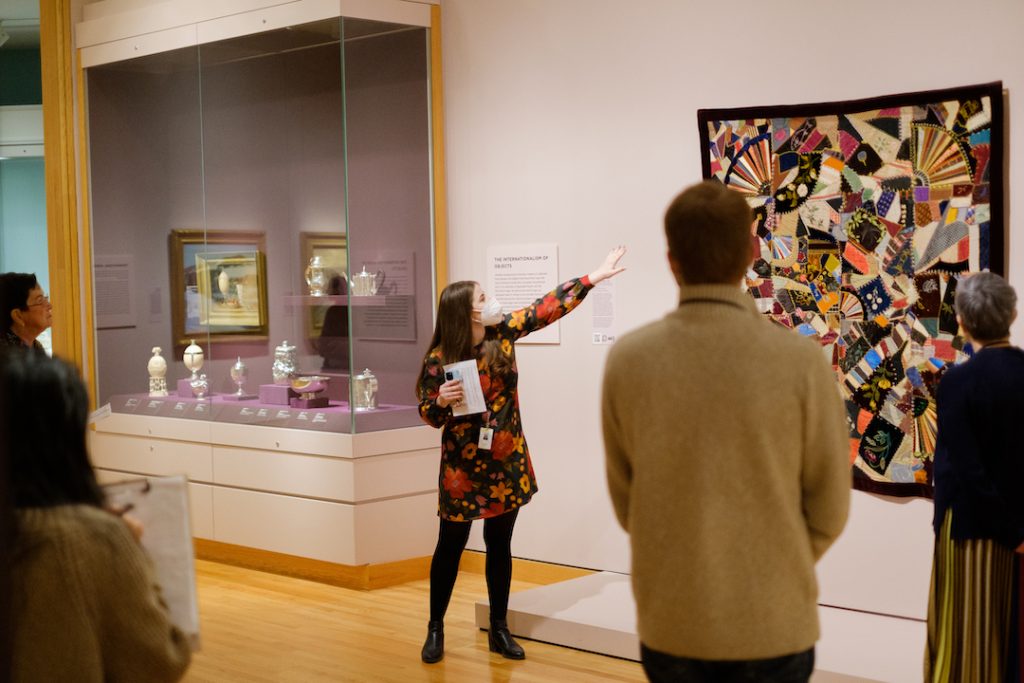 How does a museum make visual art available to those who are low vision or blind? The COVID-19 pandemic greatly reduced the amount of tactile surfaces available to touch in an environment where touching was already discouraged. Audio guides provide background information on the art but typically do not explicitly relay the content of the art. That being said, much of what sighted people glean visually can be conveyed with words. That is where verbal descriptions come in. Verbal descriptions help to create a mental image of an artwork through a detailed narration. Visual art is a misnomer—so much more goes into art than paint on a canvas. Art can be appreciated in an equally valuable way through the other senses. SAM's commitment to providing these options to visitors is a vital step toward making the museum a more accessible space. A significant part of my internship was spent researching and writing verbal descriptions for artworks on view in American Art: the Stories We Carry and Chronicles of the Global East. Completing this work grew my knowledge of what goes into museum accessibility significantly and changed the way I interpret art. Though SAM has tens of thousands of artworks in its collection, I am glad to have made even the smallest dent in increasing its accessibility to the public.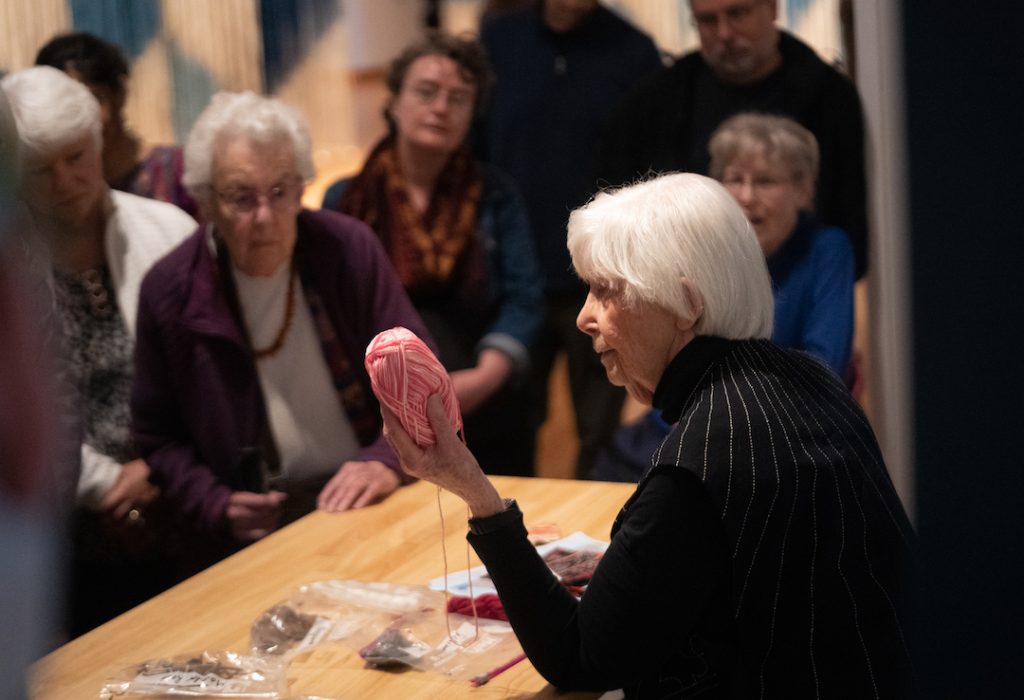 I am so proud to resume my work with accessibility by continuing to work at SAM over the next few months. This fall, I plan to attend grad school and find my place within the world of libraries, museums, and archives. I can't wait to see what comes next for me.
– Isabel Amador, SAM Emerging Arts Leader Intern in Education and Public Engagement
Photos: Alborz Kamalizad & Chloe Collyer.