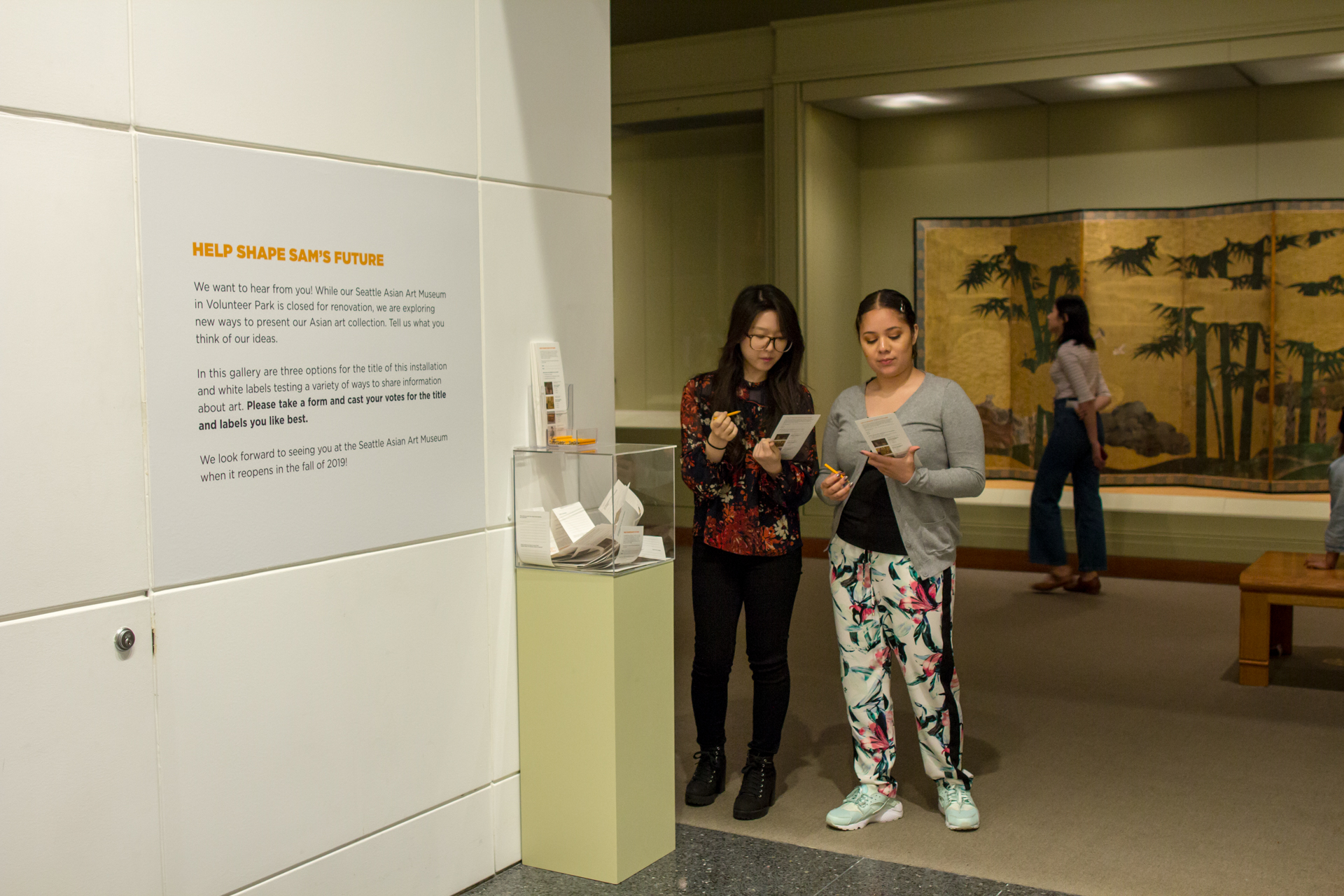 SAM News
The Seattle Times' Brendan Kiley interviews curator Xiaojin Wu about the new installation Noble Splendor: Art of Japanese Aristocrats. Discussed: An exquisite statue of a two-year-old prince, a 300-year-old clam shell matching game, and the mysterious ballot box stationed outside the installation—and what it will tell us.
We miss her art already: Molly Vaughan was featured in this week's edition of Real Change. Reporter Lisa Edge discusses the just-closed Project 42 at SAM, Vaughan's recent Seattle Art Fair performance and Neddy Award nomination, and what's next for the artist.
Kimerly Rorschach, SAM's director and CEO, was interviewed by Eileen Kinsella of Artnet about the new tariff on Chinese art coming into the U.S., which has many in the art world concerned.
"It's overall not good and not helpful," said Kimerly Rorschach, director of the Seattle Art Museum, which also oversees the city's Asian Art Museum. "It makes work more expensive, it constrains the market and thus constrains us in bringing these works to our audiences and educating and promoting the cultural exchange that is the museum's mission."
Local News
Mason Bryan of Crosscut reports on the disturbing vandalism of Jasmine Iona Brown's series of adhesive paintings around Capitol Hill called Black Teen Wearing Hoodie.
Erica C. Barnett for Seattle Magazine with an in-depth update on the efforts to "save" SAM neighbor the Showbox from being torn down for a 44-story apartment tower.
The Seattle Times' Zoe Sayler speaks with Lauren Ko, whose intricate, geometric pie designs created for her @lokokitchen Instagram have catapulted her to a new career—and she doesn't even have a sweet tooth!
"It's the great irony of our life," Ko says. "For the most part, if they're sweet, we're just like, 'get them out of the house' … If I had somehow gotten into pizza making, then we would be in trouble."
Inter/National News
Hyperallergic's Claire Voon on the National Portrait Gallery's new show about silhouette portraits, which "democratized portraiture long before the advent of photography"—although their history also outlines many ugly truths.
Helen Stoilas, editor of the Art Newspaper, joined in the effort spearheaded by the Boston Globe asking newspapers across the country to run editorials decrying assaults on a free press; Helen connected the issue to the arts.
RIP to the Queen of Soul. Here's the New York Times' Wesley Morris on the just a little bit of respect still due, Dream Hampton for NPR on how Aretha embodied Detroit, and the New Yorker's David Remnick on her legacy.
"Prayer, love, desire, joy, despair, rapture, feminism, Black Power—it is hard to think of a performer who provided a deeper, more profound reflection of her times. What's more, her gift was incomparable."
And Finally
Be the change you want to see in the world: Robocop is now an art historian.
– Rachel Eggers, SAM Manager of Public Relations
Image: Installation view of Noble Splendor: Art of Aristocrats of Japan at Seattle Art Museum, 2018, photo: Natali Wiseman.