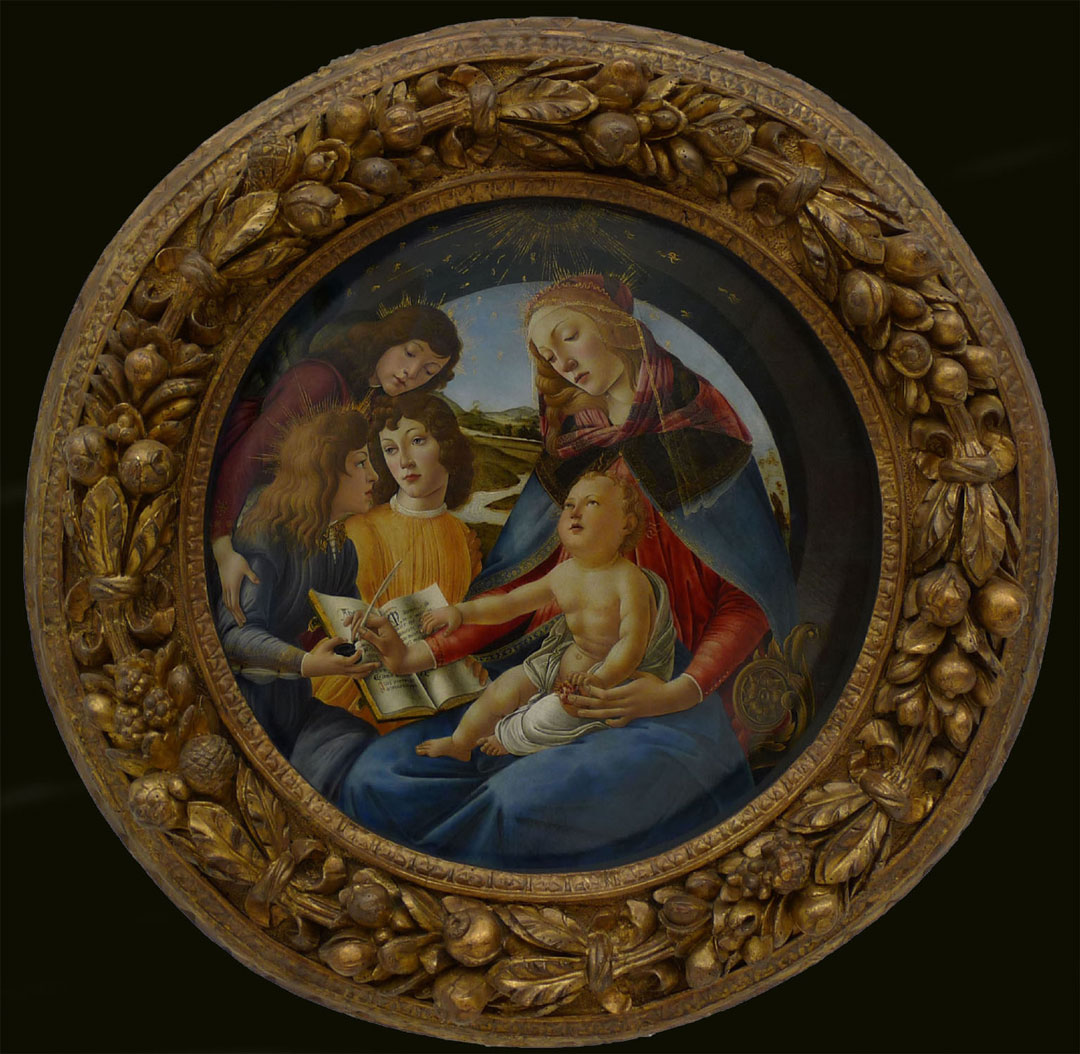 "I believe great art helps us see the world around us a little differently and can often provide a sense of purpose and fresh perspectives."

– Paul G. Allen
Right now SAM has a Botticelli hanging in its galleries! The Madonna of the Magnificat by Sandro Botticelli is part of a series of paintings on loan from the Paul G Allen Family Collection that is rotating. Botticelli's Madonna expands on our current exhibition Flesh and Blood: Italian Masterworks from the Capodimonte Museum.
Widely known as the co-founder of Microsoft and a philanthropist, Paul G. Allen also had a lifelong interest in visual art that is reflected in his collection that spans centuries, genres, and media. A Cultural Legacy: A Series of Paintings from the Paul G. Allen Family Collection showcases singular masterworks that connect to works in SAM's collections and special exhibitions.
The first painting in the series was Large Interior W11 (after Watteau) by Lucien Freud. This intimate, insightful group portrait exemplifies the 20th-century British painter's distinctive style—one that invites us to "see the world around us a little differently." The future featured work is White Rose with Larkspur No. 1 by Georgia O'Keeffe, which will be on view in 2020 in time for Georgia O'Keeffe: Abstract Variations to open at SAM on March 5.
Image: The Madonna of the Magnificat, ca. 1483–87, Sandro Botticelli, Italian, 1444/45–1510, tempera on wood panel, 24 3/4 in., Allen Family Collection.