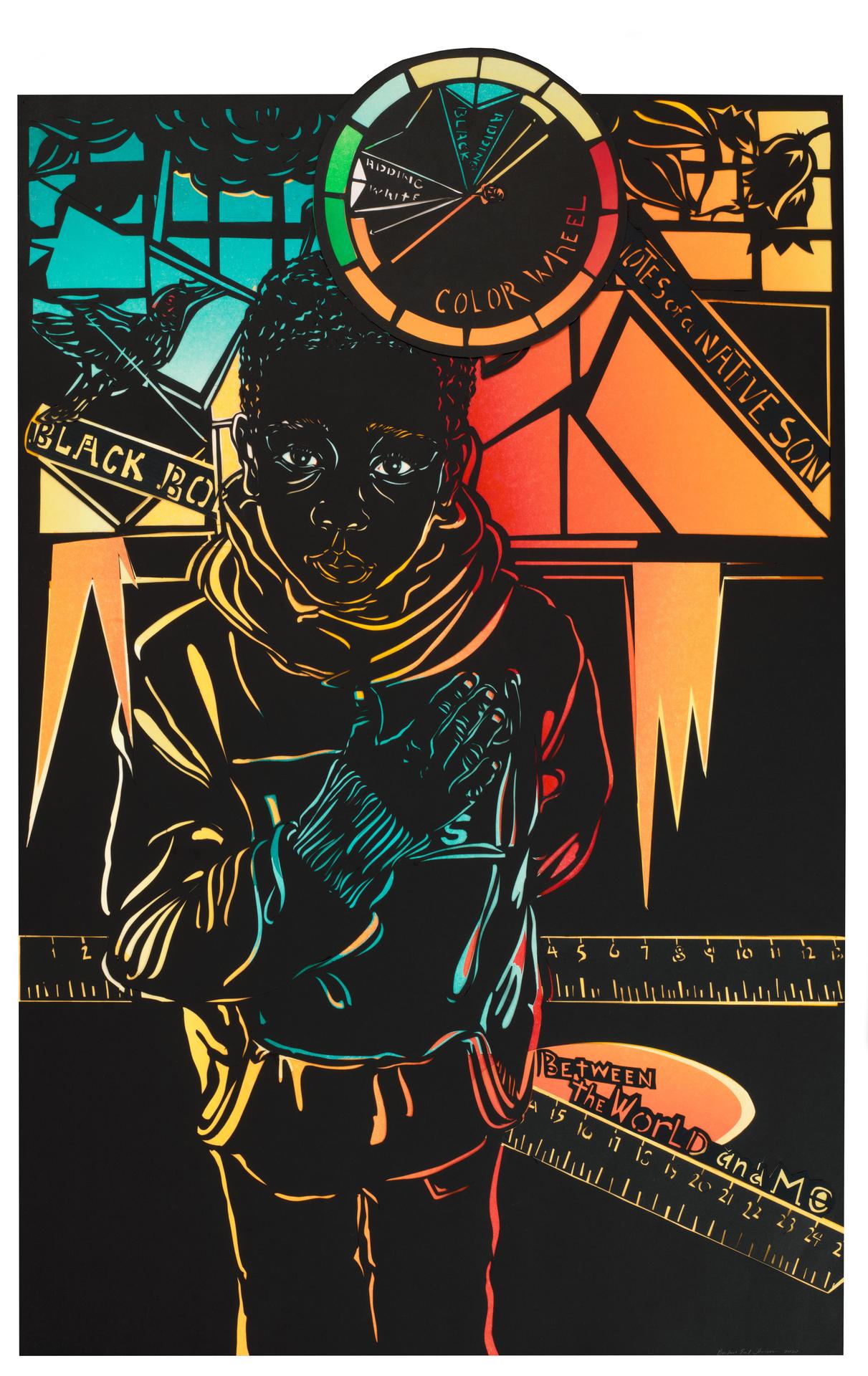 SAM News
"Cuts through the chaos": Go into the studio of Barbara Earl Thomas with Crosscut's video series, The New Normal. Video producer Aileen Imperial and team captured the thoughts of the artist as she worked on her series of cut-paper portraits of Black children, which will debut at SAM later in November in her solo exhibition, The Geography of Innocence.
Local News
It's tough to focus on a book these days, right? Well, let this list of "11 Localish Books to Read This Autumn" collected by Seattle Met's Stefan Milne provide some inspiration (or guilt, whatever works).
Jasmyne Keimig of the Stranger declares time meaningless; switches up "Currently Hanging" to "Previously Hanging" to talk about Susan Dory's Containment series. The artist's show at Winston Wächter closed in June but is now back "on view" again via their website.
"Does Washington have a George problem?" As communities across the country make demands and ask questions about their public monuments and symbols, Ron Judd of Seattle Times' Pacific NW magazine explores the history and possible future of the name of Washington State itself.
"We are a questioning people; questions will be asked. To wit: Is the name simply settled history, a historical bridge too far to even discuss? Is it a tad troublesome, but not enough to skip lunch over? Or is it a betrayal, wholly unjustified, a historical wrong deserving of righting?"
Inter/National News
Anyone else miss having an Artemisia Gentileschi painting at SAM (visited as part of last fall's exhibition Flesh and Blood)? Us, too. Have a listen to The Art Newspaper's podcast that visits Artemisia, the National Gallery in London's highly-anticipated-then-delayed-but-now-open exhibition.
Jeffrey Gibson? Lowery Stokes Sims? Count us in for this essay on the artist by the scholar, reprinted from the catalogue for the 2018 exhibition This Is the Day.
Blake Gopnik for the New York Times examines a recent discovery by graduate student Louis Shadwick on Edward Hopper, regarding early works originally thought to be, well, original.
"One aspect of this 'Americanness' involved the image of the lone male — tall, taciturn, remote, just like Hopper — bravely forging his own path. This was precisely the image of himself that Hopper helped to propagate; even after his death, it went on to shape the story, now revealed to be a myth, of the miraculous early oils that Hopper is supposed to have come up with on his own."
And Finally
A new Google app helps you put on the pearl earring (yes, THAT pearl earring).
– Rachel Eggers, SAM Associate Director of Public Relations
Image: Color Wheel, 2020, Barbara Earl Thomas, American, cut paper and hand-printed color backing, 40 x 26 in., Courtesy of Claire Oliver Gallery, photo: Spike Mafford.