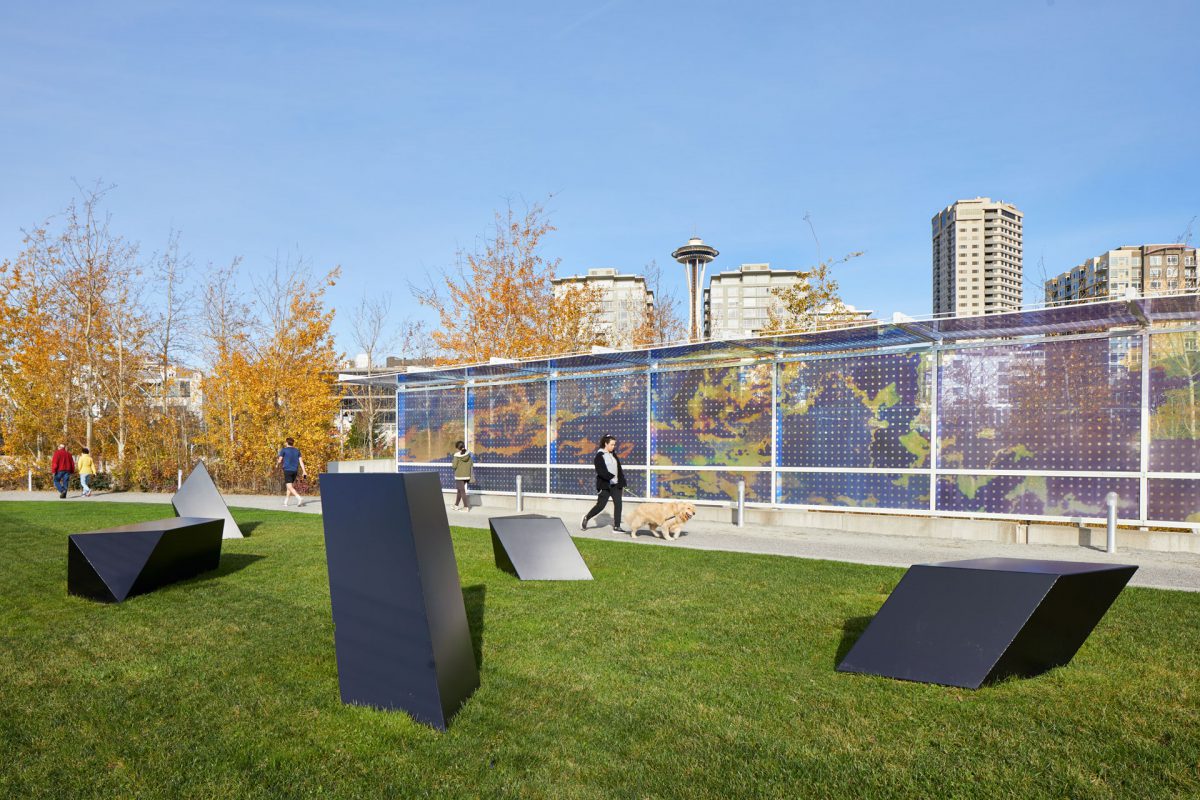 SAM News
All SAM locations are currently closed until further notice, but you can still take a walk outside. Here's Colleen Stinchcombe for the Seattle Times recommending a visit to Western Washington's many outdoor spaces with sculptures, including SAM's Olympic Sculpture Park.
"If you've walked through before, challenge yourself to find new angles on the statues: underneath, behind, up close. How does the park look on a rainy day, or if we manage to get a dusting of snow this year?"
The renovation and expansion of SAM's Asian Art Museum by LMN Architects makes architecture site Dezeen's list of top 10 US architecture projects of 2020. We are working towards reopening (again!) the reimagined museum in early spring 2021.
Local News
The Stranger's Jasmyne Keimig takes a virtual tour of once-delayed-now-open exhibition Artemisia at the National Gallery in London; she says it's worth the price of admission, although "when her Judith and Holofernes painting came through Seattle last year at the Seattle Art Museum, sidling up to the gruesome work felt holy."
Crosscut's Margo Vansynghel on Yakima-based artist and teacher Christie Tirado, whose recent series at Davidson Galleries, America's Essential Workers, features "linoleum block relief prints [that] honor the people who harvest the produce many of us buy without much thought as to its origins."
Beverly Aarons for the South Seattle Emerald on the effort to establish a state-certified "creative district" for Seattle's South End, led by Afua Kouyate, executive director of ADEFUA Cultural Education Workshop.
"It's about breathing energies into South Seattle," Kouyate said. "I had so much dialogue with people [who were] like, 'Oh, well we already have a business district in South Seattle. Oh, we already have our merchants association. We already—' Yeah, but everybody is comfortably segregated. Nobody's really doing things together."
Inter/National News
Artnet has the sad headline: "A Single US Republican Senator Has Blocked the Approval of New Museums Dedicated to Women's History and the American Latino."
Alexandra M. Thomas of Hyperallergic has a play-by-play of a recent online teach-in organized by La Tanya S. Autry that addresses "the limits and possibilities of the arts to address anti-Blackness." Catch up and find out what's next for Autry's Black Liberation Center.
The New York Times' style writer Vanessa Friedman on Pantone's announcement of the color of the year. Spoiler alert: for the second time, two colors have been named.
"News of the coronavirus vaccine has reinforced Pantone's selection. Even in the gray sameness of our current days, the future does look a whole lot brighter. Illuminated, even."
And Finally
ICYMI: Reflect on what the water holds.
– Rachel Eggers, SAM Associate Director of Public Relations