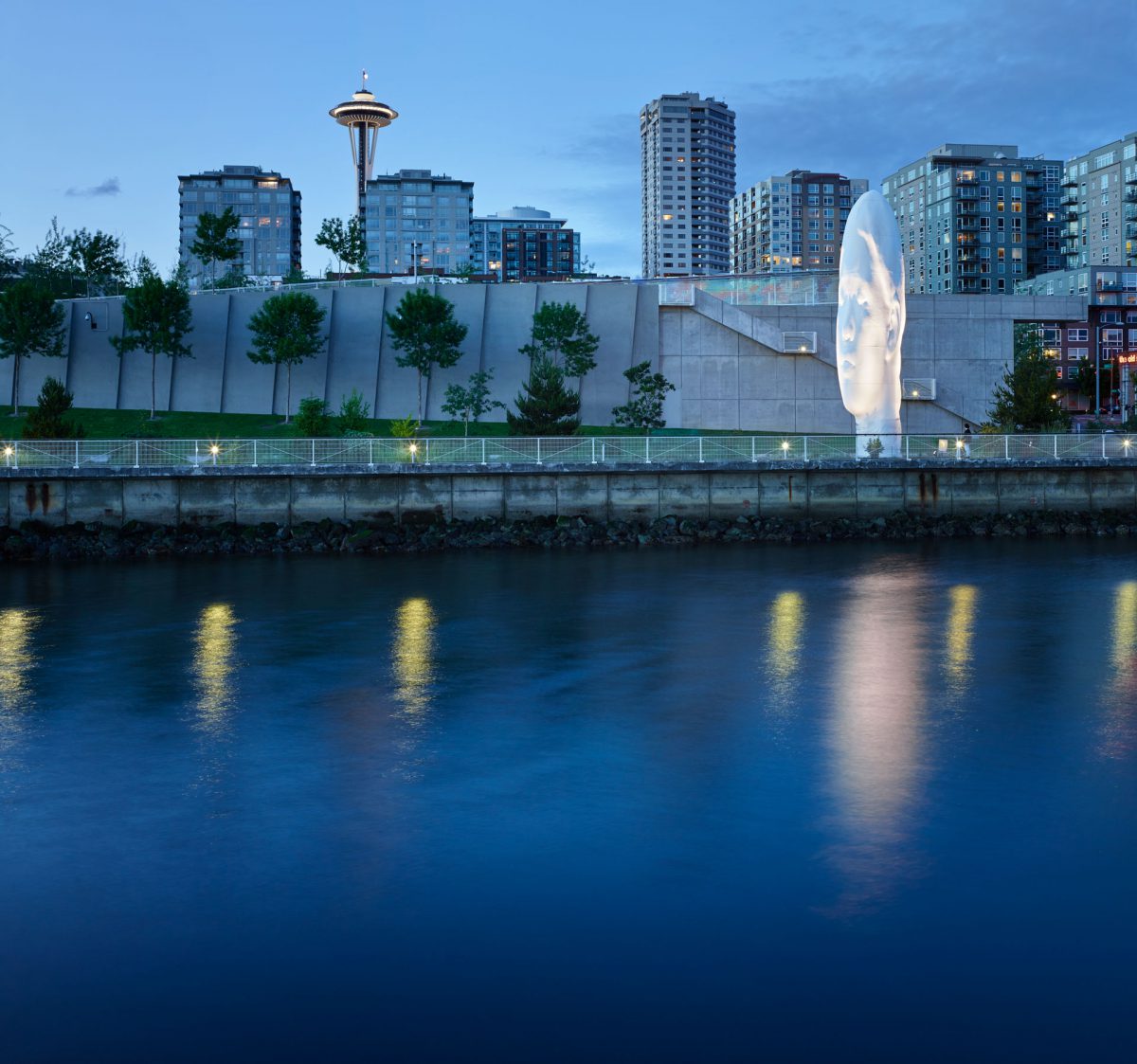 SAM News
For Smithsonian Magazine, Elissaveta M. Brandon explores "the magic of open-air, art-studded parks." SAM director and CEO Amada Cruz is quoted on the importance of the Olympic Sculpture Park to "the daily life of the city."
SAM Shop is included in this HuffPost round-up of "The Best Museum Stores For Online Shopping." Head to the site to explore SAM exclusives and other art-centric finds.
Local News
Jasmyne Keimig of the Stranger reports on the quiet reopening of Seattle galleries. A group of galleries had asked to be included in Phase 2 and were granted permission; with precautions in place, "going to the gallery doesn't look that much different from before."
Crosscut's Brangien Davis makes a quick run to their offices at Seattle Center—and finds herself pondering public art and spaces and the stories they've told and tell. She also shouts out In the Spirit, a new online show of work by contemporary Native artists from the Washington State History Museum.
The Seattle Times' Yasmeen Wafai reports on Seattle's Bon Odori festival, which will be going virtual for the first time in its 88 years of annual celebration.
"Although the festival won't be the same this year, Moriguchi noted that part of Buddhism is about change and adapting, so they still plan to make the most of it. He said he will try to do a Google Hangout or Zoom with friends while they watch. Mostly, he hopes people will still dance along at home."
Inter/National News
Lesley L. L. Blume for the New York Times on museums' intense efforts to locate and preserve artifacts and ephemera of this three-pronged historic moment.
Writer Saidiya Hartman for Artforum on Black radical traditions of refusal and imagination, and how they persist throughout history up to the present day.
Washington Post contributor Michele Norris with a powerful tribute to civil rights hero and Congressman John Lewis, who has passed away at the age of 80. In 2017, SAM was honored to host Congressman Lewis for a talk on his graphic novel, MARCH.
"He took the billy club they beat him with at Selma and turned it into a baton, a relay man running toward that promise in our founding documents that says all men are created equal when the word "all" really meant some and not others."
And Finally
Suggested viewing: Good Trouble, the documentary directed by Dawn Porter.
– Rachel Eggers, SAM Associate Director of Public Relations
Photo: Benjamin Benschneider