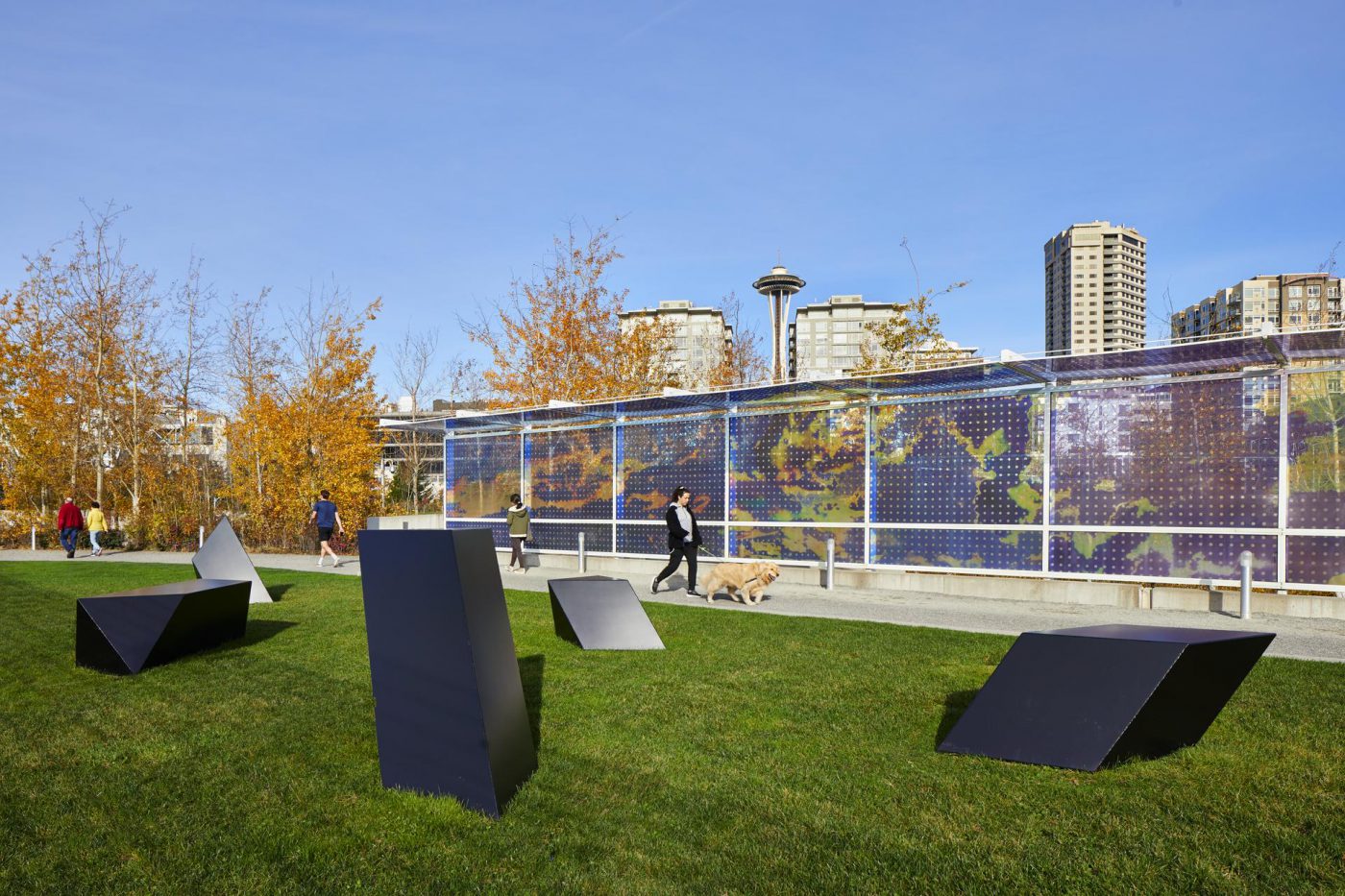 SAM News
Jeff Totey of Seattle Refined has "100 Things To Do in Seattle Right Now (or Very Soon)," including an "art walk" in SAM's Olympic Sculpture Park, whose grounds are open to the public during this time.
Local News
South Seattle Emerald and Crosscut collaborated on a series of portraits of and reflections from Black Seattleites in honor of Juneteenth.
The Seattle Times' Lewis Kamb shares all the details on how Capitol Hill's Black Lives Matter mural came to be. Don't miss Ken Lambert's incredible drone image of the mural.
The Stranger's Jasmyne Keimig returned to her post at the paper in time to cover all the happenings at CHOP. But her arts & culture beat still goes on. Here, she reflects on the many eyes of George Floyd.
"When I'm inside CHOP, I feel like I'm being watched—by the nation, by police, by the government, by history, by those we are fighting for. The whittling away of Floyd's other features, leaving just his eyes, seems to underscore that idea: Floyd is present, here, watching over us."
Inter/National News
Last Friday, many around the nation commemorated Juneteenth; the holiday is now officially observed at SAM. Here's a quick listen from 2017 of Pulitzer Prize-winning author Isabel Wilkerson on why she thinks it should be an official national holiday.
Peruse these Artnet editors' picks for virtual art events to attend this week.
The New York Times presents "Sources of Self-Regard," self-portraits by Black photographers with an accompanying essay by Deborah Willis.
"As I look at these images, I can envision how the photographers shifted their focus to construct new works or culled their own archives to revisit ideas — seeking answers to their own questions about one's sense of self and responsibility during this unspeakable time."
And Finally
Drive-in movie theaters to visit this summer.
– Rachel Eggers, SAM Associate Director of Public Relations
Photo: Benjamin Benschneider