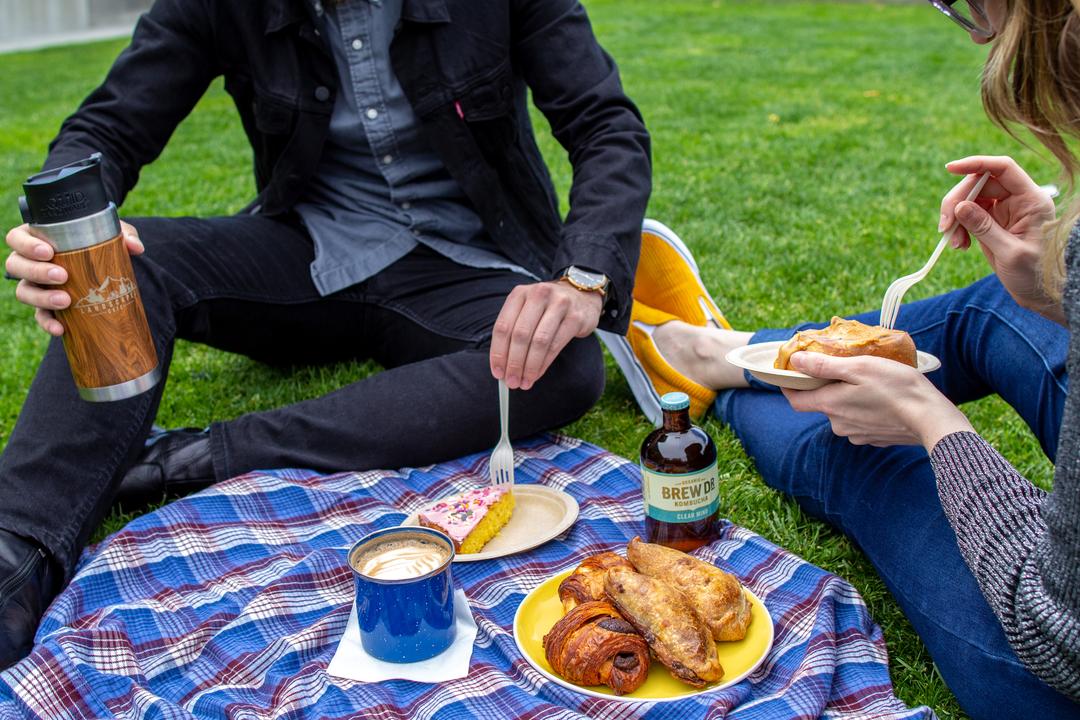 Despite Seattle's typically June-uary weather, SAM is ready for summer and you know what that means—empanadas! Landscapes Café in our PACCAR Pavilion at the Olympic Sculpture Park has extended their hours and their menu to make sure that visitors to SAM's waterfront sculpture park have all the snacks and beverages they could possibly need.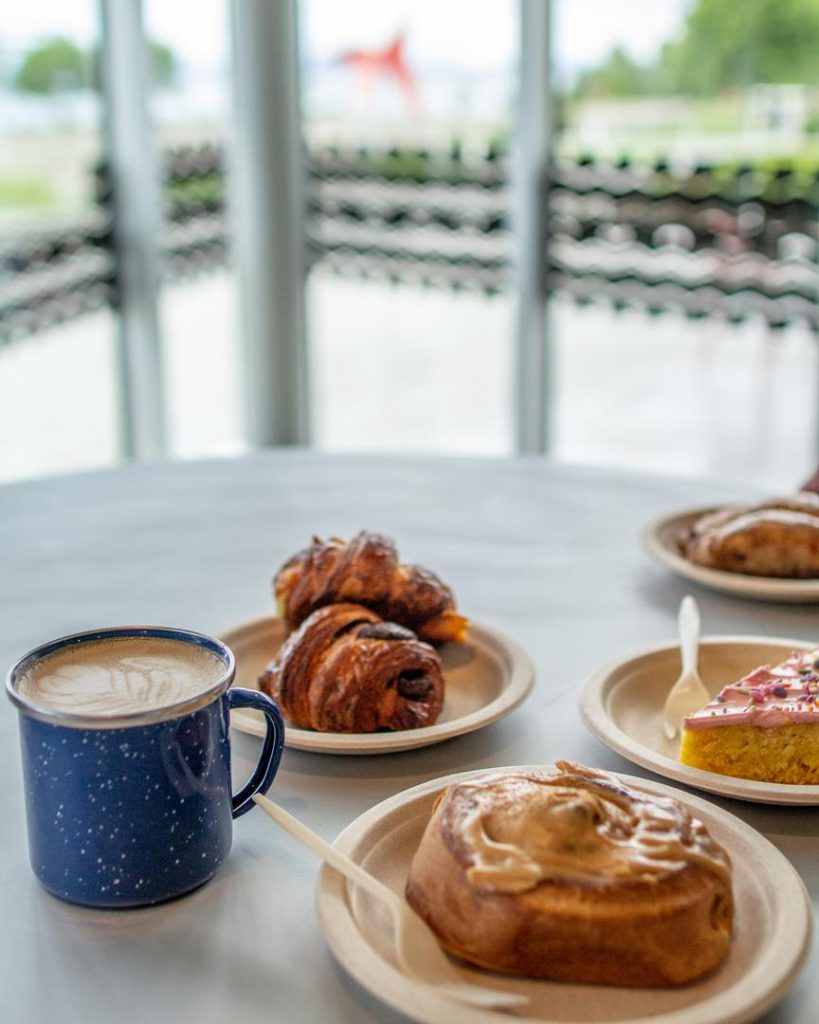 Now open Friday through Monday from 10 am to 2 pm, Landscapes offers a rotating selection of roasters and their seasonal drink, The Vermonter (latte with maple syrup, brown sugar, and cinnamon). For all you non-coffee drinkers, Smith artisan teas, Spindrift sodas, kombucha, and juice boxes are available so everyone can stay well hydrated.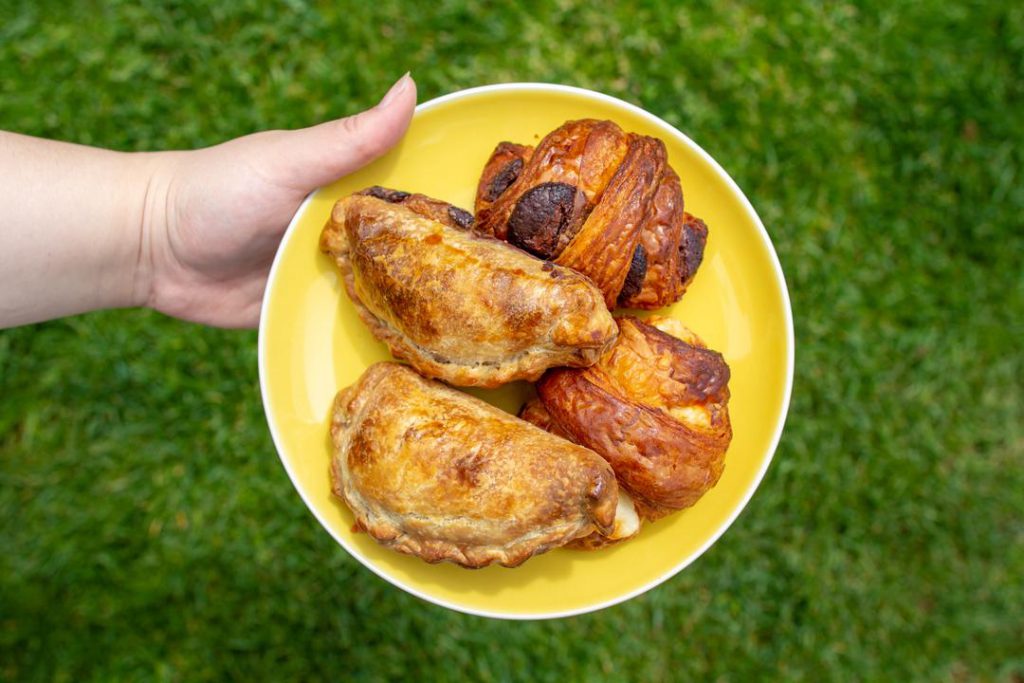 Sweet & savory pastries from Comadre Panaderia & Macrina Bakery and grab-and-go sandwiches and salads from Molly's make it so that all you have to bring for the picture perfect picnic is the blanket.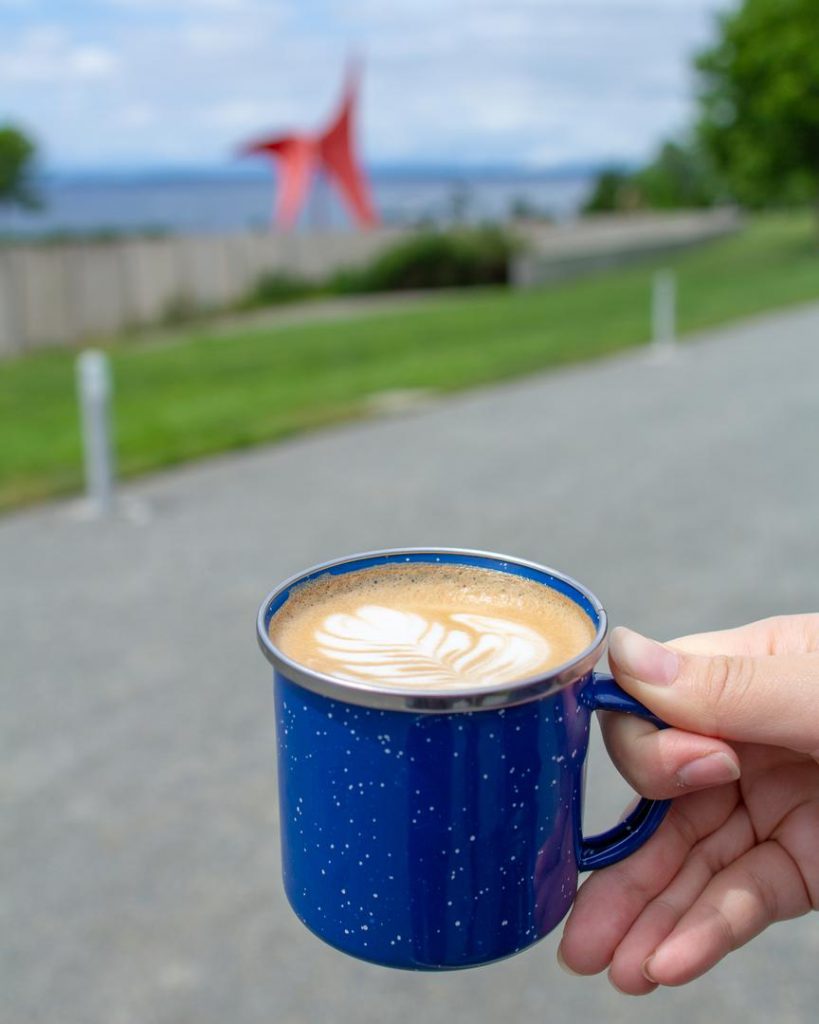 Landscapes Café originated as a teardrop trailer mobile coffee shop owned by barista Rickie Hecht and is part of SAM's continuing partnership with Seattle nonprofit Ventures, which helps bring emerging entrepreneurs to the sculpture park's PACCAR Pavilion. Stop by next time you take a walk in the park!