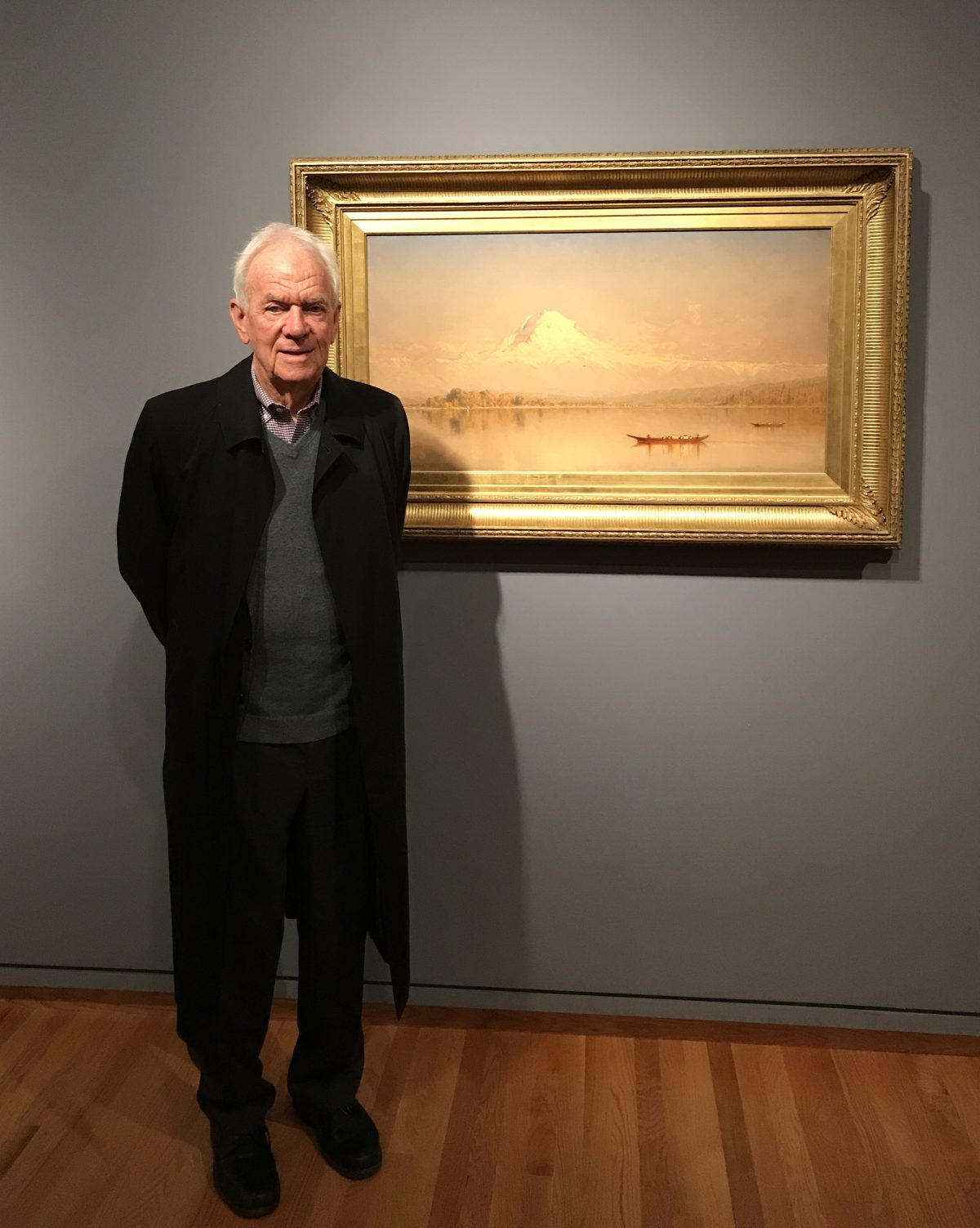 In July, the Seattle arts community lost an influential leader, dedicated arts advocate, and SAM Honorary Trustee, Thomas Walker Barwick (1929–2022). For almost 50 years, Tom was a generous supporter within the SAM family, joining as a member in the 1970s and serving as a Trustee since 1992. From his leadership in founding SAM's American art program to his continuous wise counsel, Tom's unshakable commitment transformed SAM into the institution it is today. 
As a prominent collector in American art, Tom approached his collection with a scholarly passion and an instinct for the extraordinary. Alongside his late wife Ann, he spent half a century acquiring seminal works from 19th and early 20th century American artists. Together, the Barwicks were a pioneering force, always eager and determined to connect Seattle and SAM with great art.
Tom was instrumental in the acquisition of some of SAM's most iconic American works, including Raphaelle Peale's Still Life with Strawberries and Ostrich Egg Cup and Albert Bierstadt's stunning landscape Puget Sound on the Pacific Coast. In 2007, Tom solidified American art's legacy at SAM for years to come by endowing the program's curatorship as the Ann M. Barwick Curator of American Art.
"Tom's passion for and dedication to American art was a driving force behind the formation of SAM's American art program," said Theresa Papanikolas, SAM Ann M. Barwick Curator of American Art. "He had a remarkable ability to connect people with the artists he loved. His eye for quality and significance was keen, and his personal art collection is exquisite. Tom was a great friend to the museum, and his legacy lives on in our continued commitment to American art."
With endless enthusiasm and remarkable generosity, Tom uplifted our community with the art that inspired him. We are forever grateful.