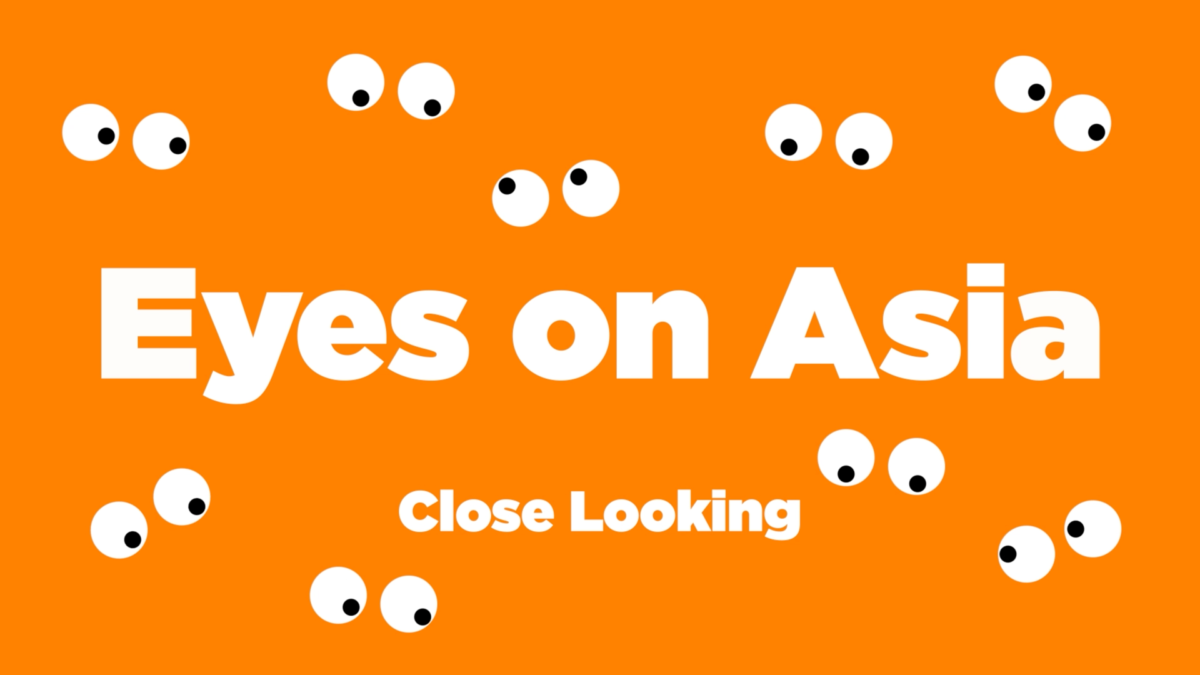 Returning to school for K–12 students and educators not only means the beginning of a new school year, but also returning to in-person classrooms, in many cases. Around this time last year, the School & Educators team at SAM was working closely with our school and community partners on modifying the resources that had been created for the Seattle Asian Art Museum's 2020 reopening, which were designed for in-person groups at the museum or in the classroom. In the following months, those programs pivoted from an in-person museum visit with related educator resources to a guided virtual experience featuring interactive Eyes on Asia videos.
Throughout the development of Asian art educational resources, we have consistently sought the input of those whose work is closest to youth and families. When the prospect of a fully remote 2020–21 school year became clear, we surveyed the educators that had been involved in our school partnerships for their insights on how best to meet the needs of students without high-speed internet, specialized art supplies, and/or the capacity to regularly attend online classes. Based on their feedback, we began developing Asian art resources that could be used in a virtual classroom or on their own. Instead of providing information on many artworks, we created differentiated ways to explore one object. In this way, an educator would be able to facilitate a sense of shared learning among students, even if they were not following the exact same steps.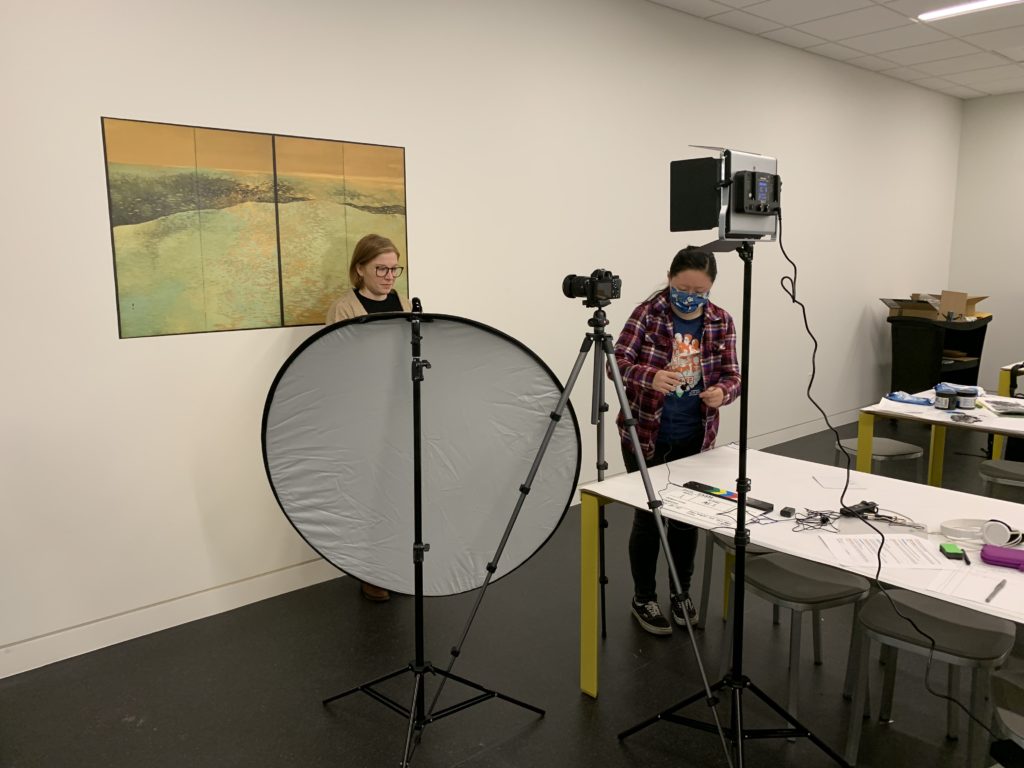 Working with local videographer Ellison Shieh, the School & Educators team shot three videos in October 2020. Ellison's experience at the intersection of documentary filmmaking and historical preservation, as seen in their work on "Chinatown-International District: Bush Garden" in #VanishingSeattle's award-winning series, was incredibly helpful in cultivating a space of learning in the Eyes on Asia videos. In the coming months, we shared these videos and related resources with educators across many school districts, including Seattle Public Schools and Highline Public Schools. Not only was it a joy to see students engaging with SAM's Asian art collection in a new way, but educators provided feedback as well. In a focus group with educators that used these videos in their classrooms during the 2020–21 school year, participants shared their thoughts on the importance of student engagement and creative responses:
"The [activity] was just cool. They were super excited about it and like, 'Do we get to work on this again tomorrow?'"
"I'm always looking for projects that have that balance of structure to help them build skills and then having it be really creative. It fit really well with that . . . . And I loved it because it shows that they are thinking about what is inspiring for them and what will help them be really creative."
"I've been really trying to have a lot of local artists and artists from diverse backgrounds who are currently working that my kids can connect with because they just love to see young, active working artists that look like them. . . . That's something that I know I would love to get more of."
In May 2021, after integrating educator feedback, we shot a second round of videos with Ellison. For this second round, SAM invited teaching artist Amina Quraishi to design and lead art activities inspired by works of art on view at the Seattle Asian Art Museum. In Amina's activity, she reflects on how Islamic artists in the past have been inspired by the natural world around them. Creating a pattern based on Palampore (bed covering), she reminds us that the process is as important as the product when creating art.
While remote classrooms have now transitioned to hybrid or in-person, we hope that all the Eyes on Asia videos will help educators integrate a strengths-based approach with students, emphasizing their resilience and creativity over the past eighteen months. During this past year, we learned that teachers can adapt interactive video content in their classrooms, looking at works of art in SAM's collection with their students before or after a future museum visit. With a specific focus on BIPOC artists and cultures underrepresented in our current offerings, we aim to continue improving our work toward community involvement and youth-led learning.
Watch all of SAM's Eyes on Asia videos on YouTube.
– Yaoyao Liu, Museum Educator, Seattle Asian Art Museum
Yaoyao develops K-12 programs and resources related to other works of contemporary Asian art at SAM.
Images: Robert Wade. Yaoyao Liu.