Muse/News: Flashy Morsels, Queer Films, and Iranian Protest Art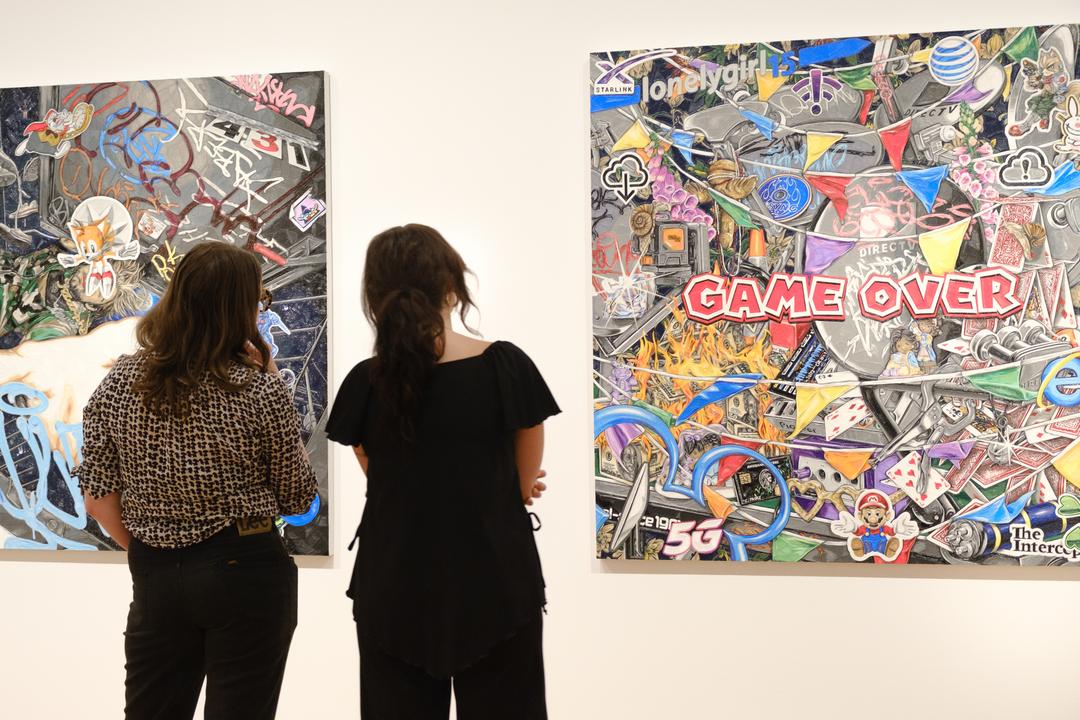 SAM News
"15 LGBTQ art shows that are spicing up global museums this fall": Dan Allen for NBC Out with exhibitions from around the world to see, including Anthony White: Limited Liability at SAM.
"…a world not unlike our own, overpacked with morsels of flashy but disposable pop culture, technology, luxury branding, gaming, junk food, and various other vices."
SAM and the Betty Bowen Committee have announced the six finalists for the 2022 Betty Bowen Award, an annual juried award for PNW artists. The Stranger shared the news; stay tuned for the winner announcement on November 1!
Local News
Via Capitol Hill Seattle: Joe Bar, a beloved Capitol Hill coffee shop known for its art shows, will be closing after 25 years. Don't miss the final group art show—titled The End—before it closes October 26.
This week included Indigenous Peoples' Day; Crosscut gathered six of its recent articles "that honor the robust Native heritage and history in the Pacific Northwest."
The Seattle Queer Film Festival launches this week and runs through October 23 at various locations. Dominic Baez of the Seattle Times previews the festival's opening night film, What the Funk?!, a documentary on the "popular, all-people of color, funk-centric burlesque festival."
"Part of my motivation for documenting this was, you know, the only person that's going to be the best at telling your history is going to be you," [Mx. Pucks A'Plenty] said. "When you look at burlesque history, there's not a lot of Black and brown burlesque history that survived, or was even recorded in comparison to our white counterparts."
Inter/National News
Artnet's Taylor Defoe recounts the recent concerns brought up about the erasure of Felix Gonzalez-Torres's queer identity in presentations of his work.
Tessa Soloman for ARTnews reports on the recent air strikes by Russia reportedly targeting Ukrainian museums and heritage sites.
Pamela Karimi for Hyperallergic on the "many shades of Iran's protest art."
"Most of these works were created by graphic designers and illustrators for social media platforms; however, they represent only one of the diverse art forms being produced in contemporary Iran. In response to the current unrest, many have abandoned exhibition and performance for the 'anonymous' expression of political views through graffiti and ephemeral installations."
And Finally
– Rachel Eggers, SAM Associate Director of Public Relations
Image: Alborz Kamalizad.