Muse/News: The Body at SAM, SOIL's Independence, and Bearden's Cartoons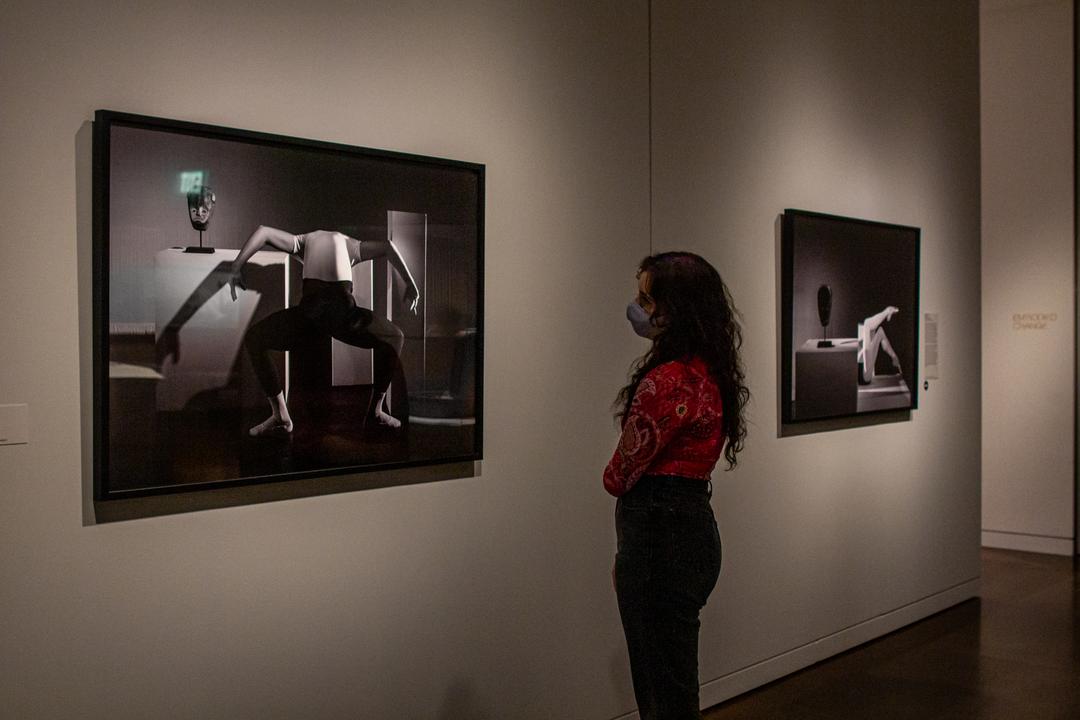 SAM News
Now on view at the Seattle Asian Art Museum: Embodied Change: South Asian Art Across Time, the first show from our first-ever curator of South Asian art, Natalia Di Pietrantonio. The show presents art on the human body from ancient to contemporary times. Artdaily, 425 Magazine, and Capitol Hill Seattle all shared the news.
Seattle Museum Month returns in February, and with that, AFAR puts Seattle on its list of "best places to travel" that month, name-dropping SAM's collection show, Frisson: The Richard E. Lang and Jane Lang Davis Collection, as something to see.
And finally, ArtsFund released its 2022 COVID Cultural Impact Study, tracking the impact of the pandemic on Washington's cultural sector. Seattle press reported on the study, including KUOW, KING5, and The Seattle Times, who interviewed Amada Cruz, SAM's Illsley Ball Nordstrom Director and CEO, about SAM's recovery and future.
"'The thing that's interesting is because this uncertainty is still in place, we still don't know what those changes are going to be,' Cruz said. 'We have learned that we have to be nimble, and we're learning to be nimble.'"
Local News
Some media news! Meet Luna Reyna, Crosscut's new Indigenous affairs reporter.
The Seattle Times' Moira Macdonald on the retirement of Pacific Northwest Ballet principal dancer Noelani Pantastico after 25 years. Lots of video links included!
Also in the Seattle Times: Ann Guo on SOIL Gallery, the indie gallery going strong since 1995.
"As a staunchly independent initiative, SOIL has the privilege of being nimble, challenging itself to evolve along with changing times and attitudes."
Inter/National News
ARTnews reports: the Hirshhorn Museum and the Albright-Knox Art Gallery have jointly acquired Infinity Mirrored Room—My Heart Is Dancing into the Universe (2018) by Yayoi Kusama.
French fashion designer Thierry Mugler died at the age of 73. His sci-fi couture is currently on view at the Musée des Arts Décoratifs in Paris; see images from the show at Artnet.
Michael Lobel for Artforum on Romare Bearden's earliest work from the 1930s, which saw him working as a political cartoonist.
"It's exceedingly common for artists' output in popular, ephemeral contexts—cartooning, illustrating, advertising, and the like—to be taken less seriously than their endeavors in more traditional artistic media. In this case, that needs to change, and Bearden's images should be kept in mind as the conversation about Guston continues to play out."
And Finally
Revisit Hilton Als on André Leon Talley from 1994.
– Rachel Eggers, SAM Associate Director of Public Relations
Photo: Natali Wiseman.
Amada Cruz, André Leon Talley, Embodied Change: South Asian Art Across Time, Frisson: The Richard E. Lang and Jane Lang Davis Collection, Infinity Room, muse/news, Natalia Di Pietrantonio, Pacific Northwest Ballet, Romare Bearden, seattle art museum, Seattle Asian Art Museum, SOIL Gallery, Thierry Mugler, Yayoi Kusama