Muse/News: Equity leaders, poetic phone calls, and gallery smizing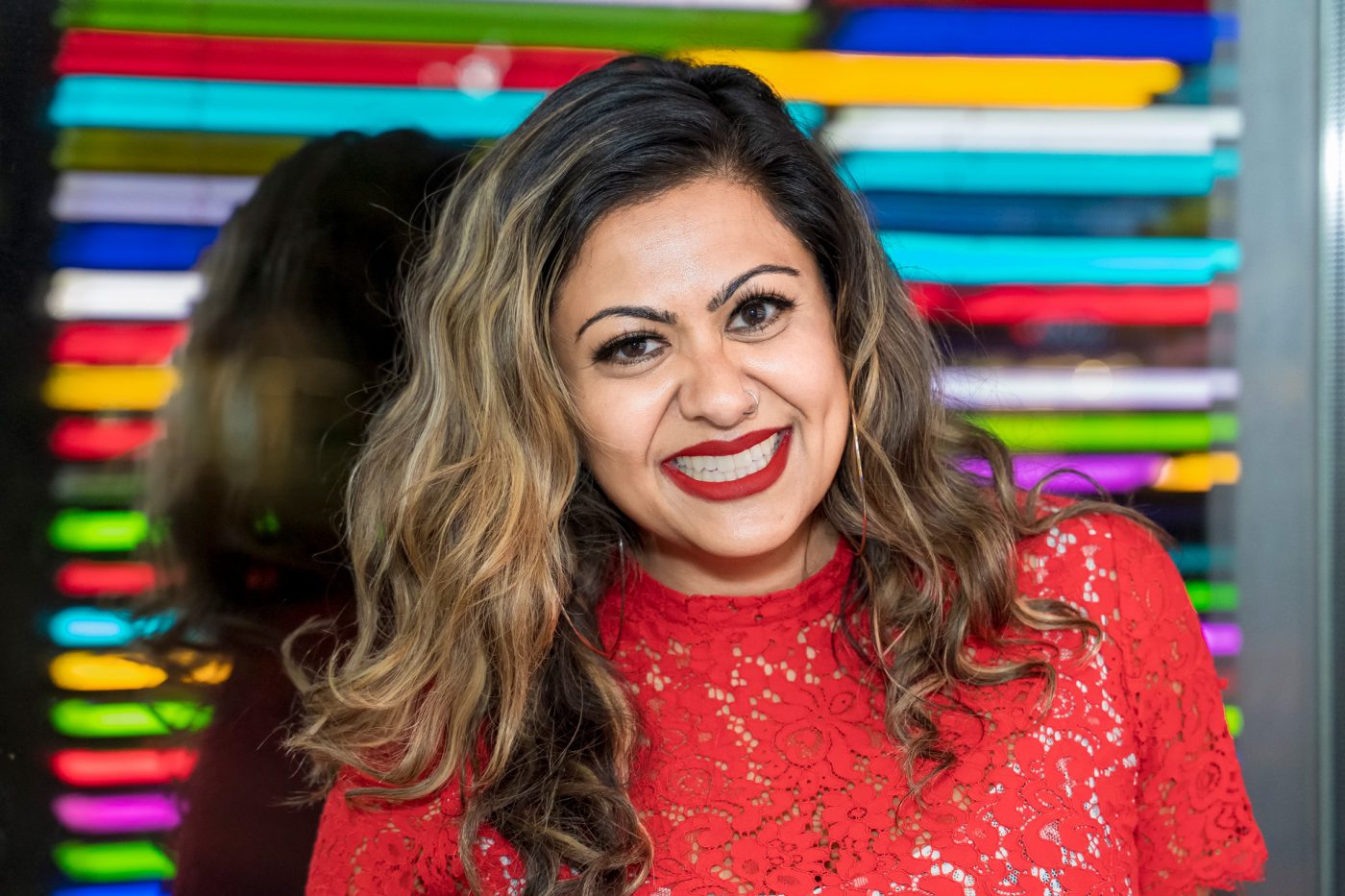 Last week, SAM announced that Priya Frank, leader of SAM's Equity Team since 2016, has been promoted as the museum's first-ever Director of Equity, Diversity, and Inclusion. Seattle Medium, Northwest Asian Weekly, ARTnews, Artdaily, and Hyperallergic all shared the news.
Local News
The Seattle Times' Moira Macdonald on the Seattle Public Library's new "Lit Line," in which you can dial in and "select to hear a poem or short story (in English or Spanish), or a historic Seattle news item, read by an SPL staffer." Perfect!
Calling '90s kids: The Stranger arts & culture writer Jasmyne Keimig binges Moesha, Brandy's beloved sitcom about the life of a Black teen, and reflects on the character's personal style and inspirational box braids.
Margo Vansynghel of Crosscut talks with photojournalist David Ryder (who has had a busy few months!) about his new series, Crowd Control, in which he takes photos of crowd control weapons against a stark white background.
"In Ryder's photos, this loud, violent object suddenly becomes still. Historically and today, still lifes have been on the lowest rung of the painterly and photojournalistic ladder. There are no people, no action to capture. But as artists and photojournalists like Ryder have found, sometimes a collection of fragments can tell a fuller story."
Inter/National News
Artnet reports on the USPS Art Project, "a mail-art initiative launched in April by Brooklyn-based artist Christina Massey." It's sort of an Exquisite Corpse via post; artists create an artwork, then mails it to the next to complete the work.
"She Explains 'Mansplaining' With Help From 17th-Century Art": Alisha Haridasani Gupta for the New York Times on Nicole Tersigni's new book based on her viral tweets.
ARTnews shares the sad news of the passing of artist Luchita Hurtado at the age of 99. Their obituary traces her fascinating life and includes links to several interviews Hurtado did over the years.
"Though Hurtado's work was not as well-known as it should have been—even as her vivacious character brought her into contact with many of the mid-20th century's most important artists—she persisted in building up a vast oeuvre over time. 'What drove me to paint?' Hurtado asked in a recent video interview with the Serpentine Galleries in London. 'It was like breathing—you know, it's hard not to.'"
And Finally
"Raising eyebrows and smizing in solidarity": Crosscut's Brangien Davis returns to Seattle galleries.
– Rachel Eggers, SAM Associate Director of Public Relations
Photo: Zabiullah Fazly