SAM Shop: Creative Pottery with Deb Schwartzkopf

Earlier this month we had to cancel a book signing event featuring highly regarded Seattle potter, Deb Schwartzkopf. We were so sad to miss this chance to learn about her innovative techniques and see her newest collection of work in person, but the good news is, you can find her new book online at SAM Shop! Learn more about this artist and her book below.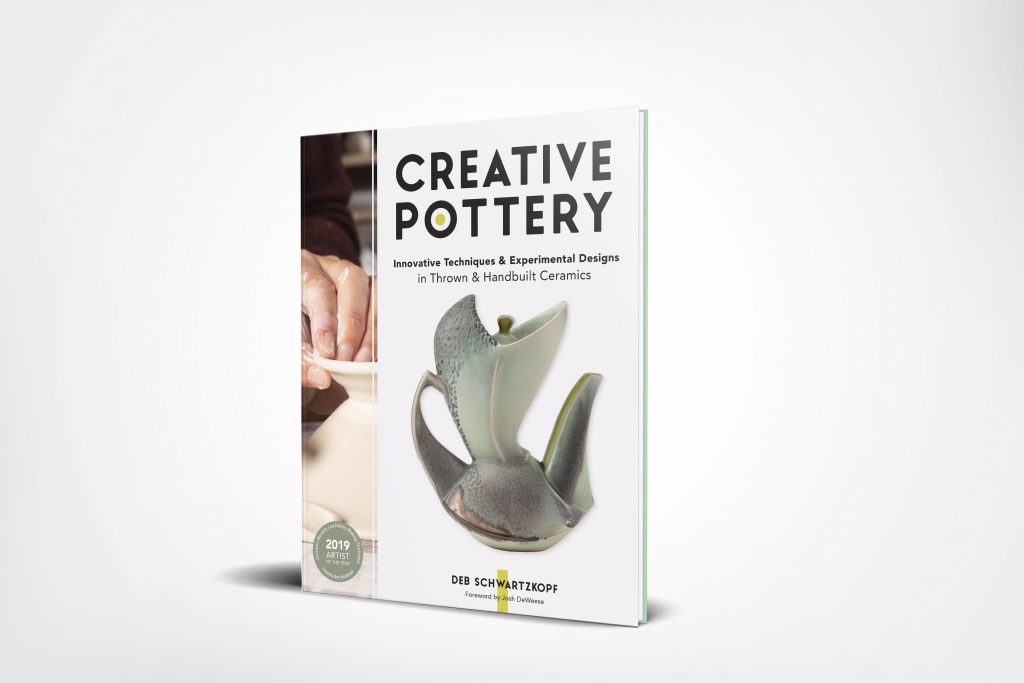 Explore and gain new skills in pottery with local artist Deb Schwartzkopf in her recently published book, Creative Pottery: Innovative Techniques & Experimental Designs in Thrown & Handbuilt Ceramics. This book provides tutorials in the basic tools and techniques for beginners, while also refreshing foundational skills with new techniques and inspiration for experienced potters. The introductory chapter includes essential information, such as: setting goals, building a basic tool kit, setting up a wheel, and making and using templates. Later chapters add complexity through ideas such as decorative edges, bisque molds, and throwing closed forms.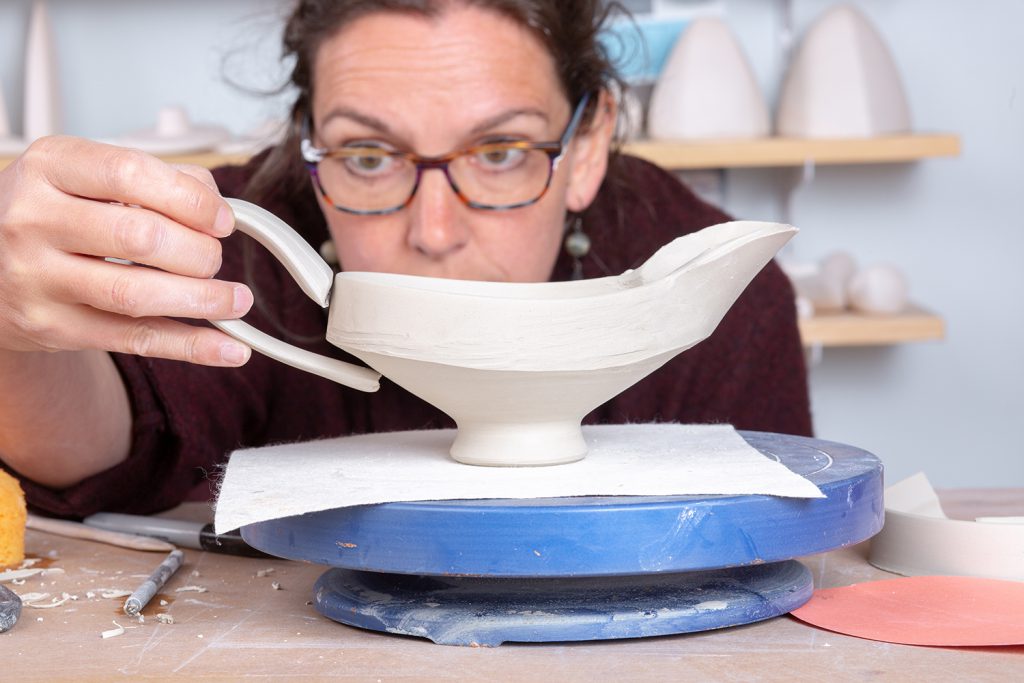 Deb Schwartzkopf introduces these foundational and new techniques to potters through step-by-step photos, templates that can be used by readers, and beautiful photos of her work and the work of other active American potters. In each chapter, she profiles one or two potters, showing images of their work and asking them questions about their techniques, inspiration, and artistic process. These profiles provide readers with context about current work in the field and illustrations of how the techniques and ideas taught in the book can be employed. Through this book, potters can learn how to create many forms, including: cake stands, bud vases, goblets, teapots, pitchers, dessert boats, and juicers, all illustrated with photos and clear instructions.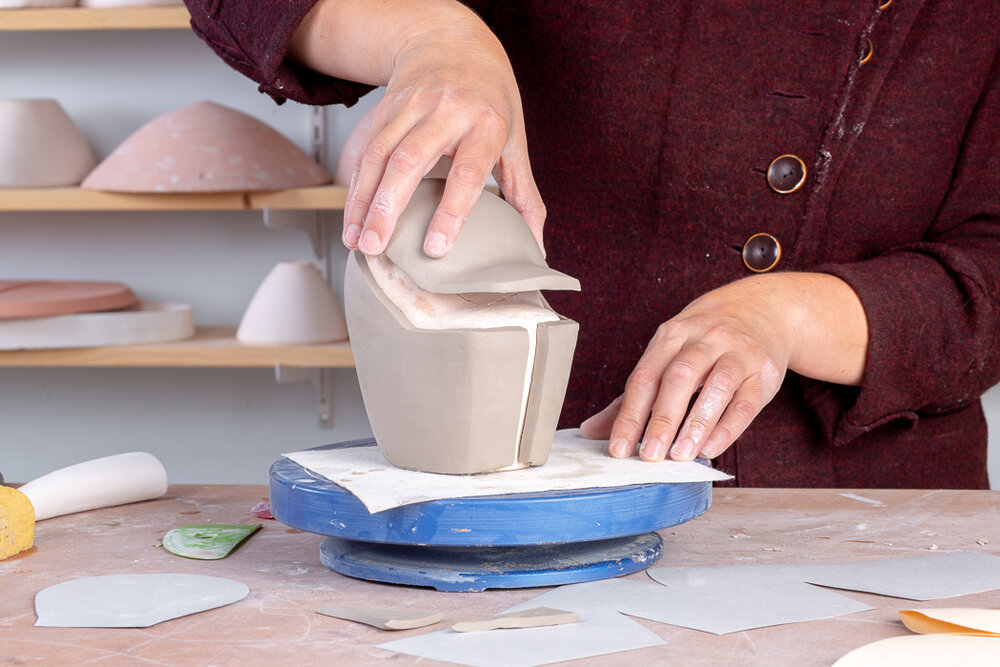 Schwartzkopf is a studio potter, instructor, and active artist in Seattle. Her studio, Rat City Studios, has evolved into a communal clay establishment, where she teaches classes, creates her pottery, and mentors assistants. Schwartzkopf was born in Seattle, earned her MFA from Penn State University, and taught at schools including: University of Washington, Ohio University, and Massachusetts College of Art and Design. She was named Ceramics Monthly and Ceramic Arts Daily's 2019 Artist of the Year. With her pottery, she works to make tableware that infuses life with purposeful beauty. Learn new techniques or inspire an artist you know with this new book, on sale now at the SAM Shop.
– Pamela Jaynes, SAM Gallery Coordinator