Object of the Week: Northwest Field Recording – WA (12"/B side)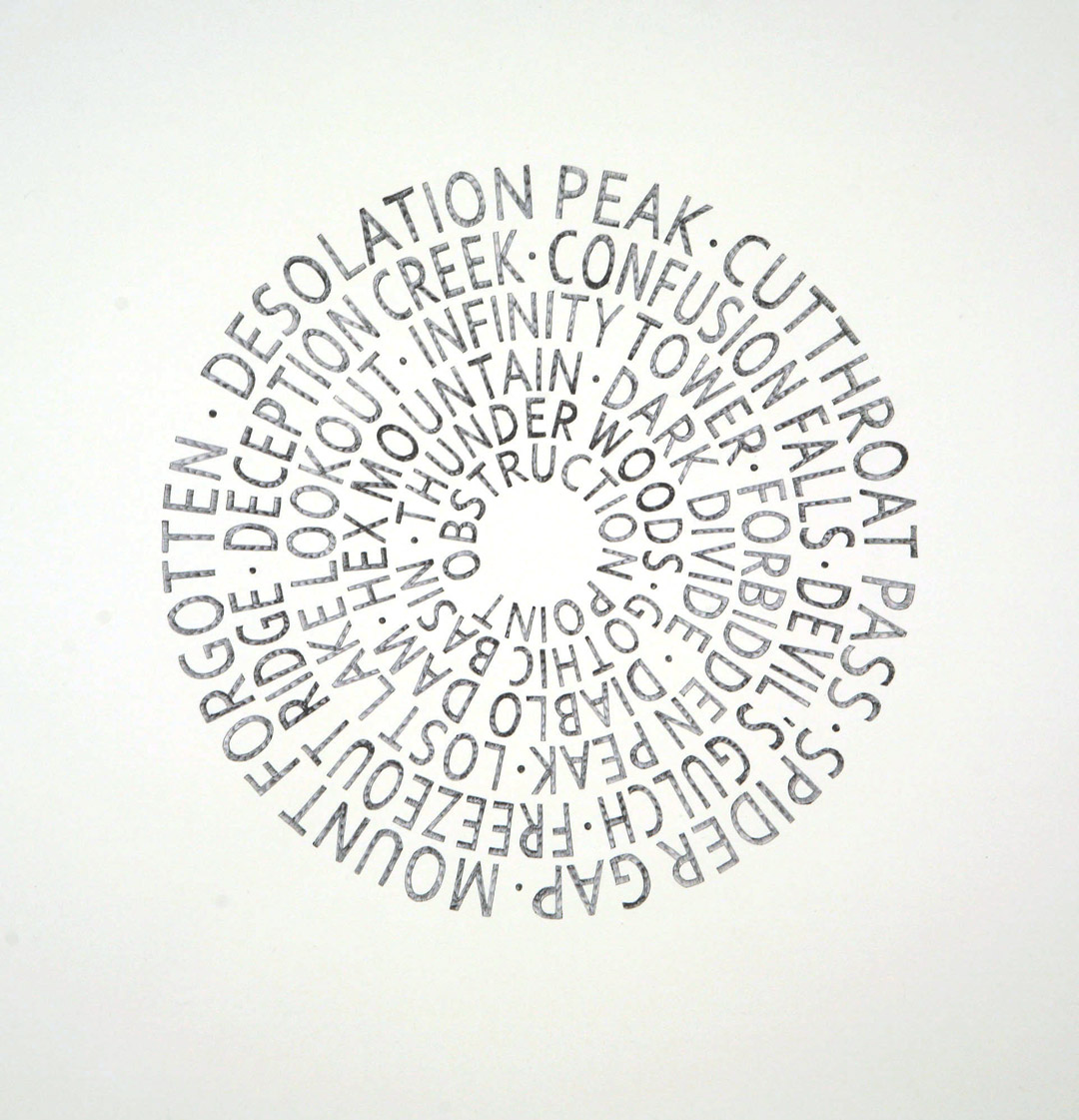 Victoria Haven's Northwest Field Recordings explore how abstracted language can evoke a personal experience. In Northwest Field Recording – WA (12"/B side), the names of important Pacific Northwest trailheads and natural formations are called out: Desolation Peak, Cutthroat Pass, Mount Forgotten, Confusion Falls, Forbidden Peak, Obstruction Point—to name a few. And while these locales could certainly be anywhere (and join a long list of despairing-sounding sites around the world), they are importantly here.
Rendering these locations in a form that recalls the 12 inch format of an LP, Haven creates an equivalence between the names and the circular grooves on a record. Given the work's relationship to the natural landscape of the Northwest, it is also meant to reference the cross-section of a tree, revealing its life-span and time on earth. Taking into account the Pacific Northwest's storied landscapes, both cultural and natural, the work deftly addresses two aspects of our region that loom large as defining qualities and points of pride.
With each peak, pass, gap, and lookout folding in on itself, the drawing lures the eye inward, forcing a cyclical reading that—like a spinning record—is hard to break. The more one reads these poetic names, the more evocative and abstracted they become. As described by arts writer Stephanie Snyder, "the proliferation of language [in Haven's work] oscillates into a gorgeous and captivating tangle of ideas and emotional associations." Though this work is not on view in the upcoming exhibition Sound Affect, another work by Haven is, Portable Monument – There's no place…, and similarly explores the history of Seattle's music scene and the region's shifting social and cultural landscape.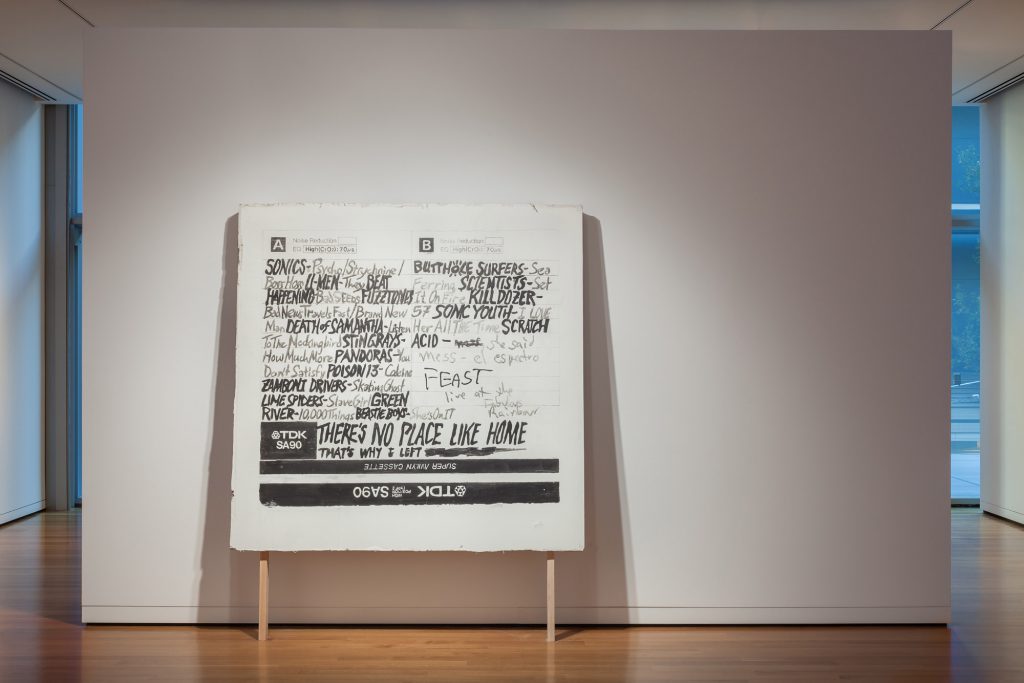 – Elisabeth Smith, Collection & Provenance Associate
Images: Northwest Field Recording – WA (12″/B side), 2010, Victoria Haven, ink on paper, 18.5 x 18 in., Gift of Rebecca and Alexander Stewart and an anonymous donor, 2011.9.2, © Victoria Haven. Portable Monument – There's no place…, 2009-2012, Victoria Haven, acrylic paint, sheetrock, studs, 92 × 75 × 6 in., Gift of The New Foundation Seattle, 2013.1, © Artist or Artist's Estate.