Andrew Wyeth's Dramatic Genius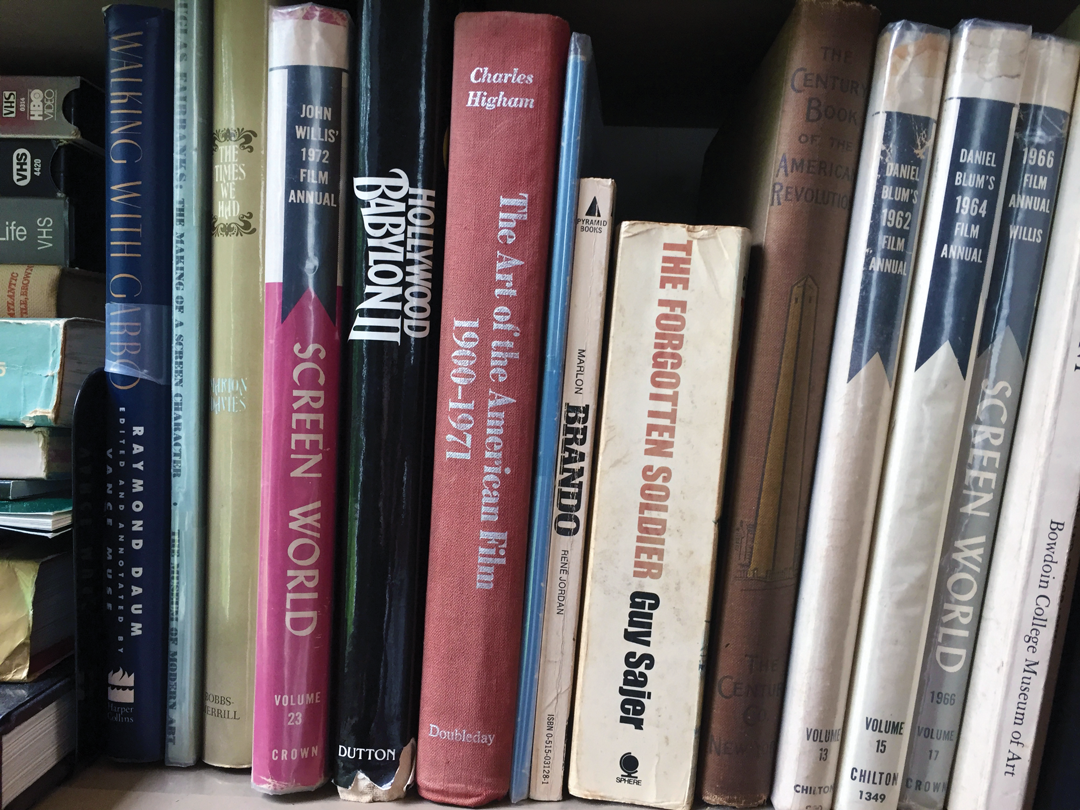 Andrew Wyeth's studio was an old schoolhouse near his childhood home in Chadds Ford, Pennsylvania. His bookshelves there hold numerous titles on film. From movie rental catalogues to a Marlon Brando biography, to Classics of the Silent Screen, this view inside the American icon's creative space sets Wyeth against a backdrop of the movies.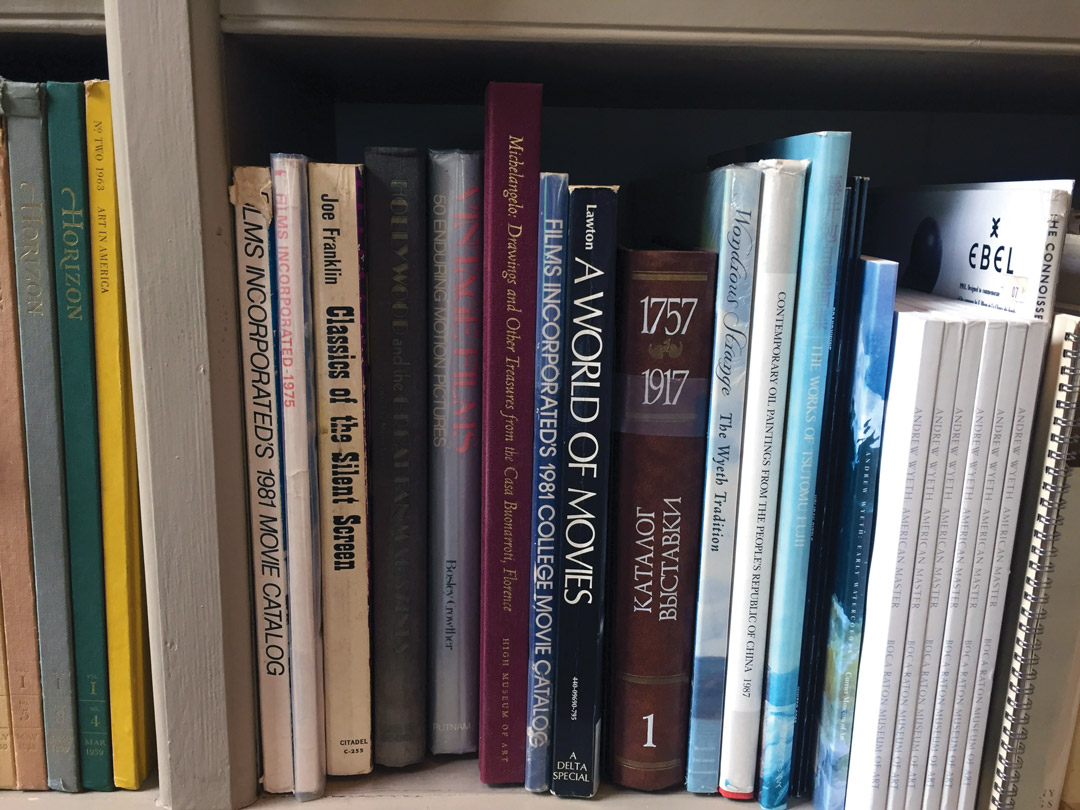 Wyeth is sometimes considered a realist in an abstract art world; however, this limited focus on his realism glosses over his strange and eerie images. But on the 100th anniversary of the artist's birth, Andrew Wyeth: In Retrospect examines what creates Wyeth's haunting effect on us and shows the influence of cinema on his art through his 75-year career. This major exhibition presents more than 100 of the artist's finest paintings and drawings, including rarely seen loans from the Wyeth family.
"In the 1950s and '60s, critical favor was given to abstraction and formal investigations into painting. Exhibitions and critical thinking about fine art didn't include media, like films," Patricia Junker, SAM's Ann M. Barwick Curator of American Art points out. "Now that our concepts of fine art have broadened, Wyeth can be understood in the realm of modern filmmaking, as well as painting. He connected with an art form that used the human figure as a form for storytelling and was not abstract."
Betsy Wyeth likened her husband to Swedish director Ingmar Bergman: "He's creating a world they [his models] don't realize and they're acting out a part without any script." In the 1989 painting Snow Hill, Wyeth's Chadds Ford models, living and dead, dance on Kuerner's Hill—a meaningful motif in Wyeth's paintings—and recall Bergman's dance of death from the iconic final scene of The Seventh Seal. Just as Death dances the players off to their graves in the film, Wyeth danced his characters off to their art-muse graves, and he would never use them again.
https://www.youtube.com/watch?v=abusPM-9mqQ
An owner of King Vidor's 1925 silent masterpiece, The Big Parade, Wyeth claimed he watched these film reels hundreds of times. A young man running down Kuerner's Hill in Wyeth's Winter 1946 echoes the film's hero hobbling down a hillside into the arms of a lost love. The Big Parade used objects to convey emotional states and inspired Wyeth to depict belongings and interiors as portraits, as in a pair of weathered doors that represent the deceased brother and sister in Alvaro and Christina (1968).
"Think of Wyeth's paintings as movie stills—each as a frozen moment within some ongoing action," says Junker. "What story do they tell?" Andrew Wyeth: In Retrospect offers a chance to piece together the story of Wyeth himself—his figures are characters acting out a role in the artist's life, allowing us to understand him. The exhibition is an epic, the story of a great American artist told through the people and places he portrayed.
Widen your view into Wyeth's World through SAM's screenings of these, and other, films that either influenced Andrew Wyeth or vice versa. The Big Parade will be screened on November 15 and The Seventh Seal is presented as part of an Ingmar Bergman series on January 25. Find out more about all of SAM's upcoming film events and get inspired.
– Chelsea Werner-Jatzke, Content Strategist & Social Media Manager