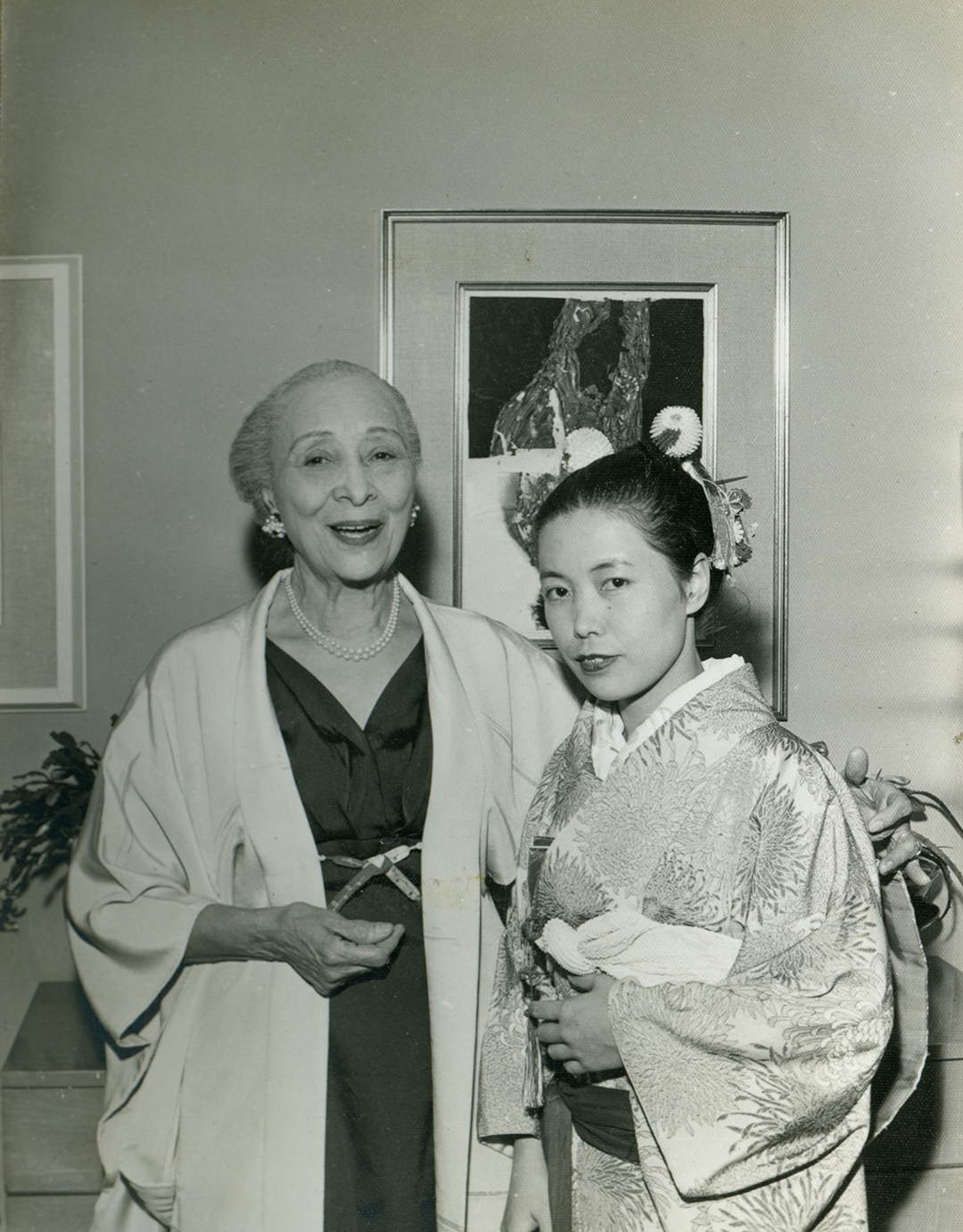 "My constant battle with art began when I was still a child. But my destiny was decided when I made up my mind to leave Japan and journey to America."

–Yayoi Kusama
Yayoi Kusama declared her official purpose on her visa application to the United States in 1957 as exhibiting art in Seattle. Few people remember that this internationally renowned artist's first exhibition in the US was a solo show at the Zoë Dusanne Gallery. It included a group of roughly 20 watercolors and pastels selected from the 200 works that Kusama brought with her to America on this first trip. Kusama began her international career here in Seattle, where her celebrated work now returns with in the dazzling new exhibition, Yayoi Kusama: Infinity Mirrors at SAM through Spetember 10.
Yayoi Kusama: Infinity Mirrors spans 65 years of the artist's career, from the era of Kusama's early pastels to recent works making their North American debut. The exhibition features five of her immersive, multi-reflective Infinity Mirror Rooms, including the recently completed All the Eternal Love I Have for the Pumpkins (2016). Interspersed among the Infinity Mirror Rooms from which the exhibition draws its title, are paintings and sculptures which Catharina Manchanda, SAM's Jon and Mary Shirley Curator of Modern and Contemporary Art, describes as, "the backbone of Kusama's artistic practice." Manchanda further explains, "This exhibition is a unique opportunity to see the life work of a true visionary. Taken together, Kusama's drawings, paintings, sculptures, and infinity rooms add up to a Gesamtkunstwerk [total art work]. Her web-like structures are equally reminiscent of microscopic cell formations or macroscopic visions of outer space. I recommend looking closely at these works. They are the key to understanding the infinity rooms."
As Louis Guzzo pointed out in a 1957 Seattle Times feature on Kusama's Dusanne Gallery show, "Several of the smaller works are beautiful, but one must study them closely to realize the intricacies of their microscopic worlds." Kusama asserts all of her work is part of a whole, a whole that we are all a part of in Kusama's concept of the infinite.
In 1959, two years after her Seattle gallery exhibition, the prolific artist and writer Donald Judd wrote of a Kusama show in New York: "Sidney Tillim writing in Arts, predicted that the show would prove the sensation of the season. It did prove to be so and has remained one of the few important shows of the last two years." Judd's remarks could have been written last week, as Kusama's work remains as sensational today as it was in 1959.
– Chelsea Werner-Jatzke, Copywriter/Content Strategist
Image: Kusama with Zoë Dusanne at her solo exhibition at the Dusanne Gallery, Seattle, December 1957.