Docents Defined: Karthik Jaganathan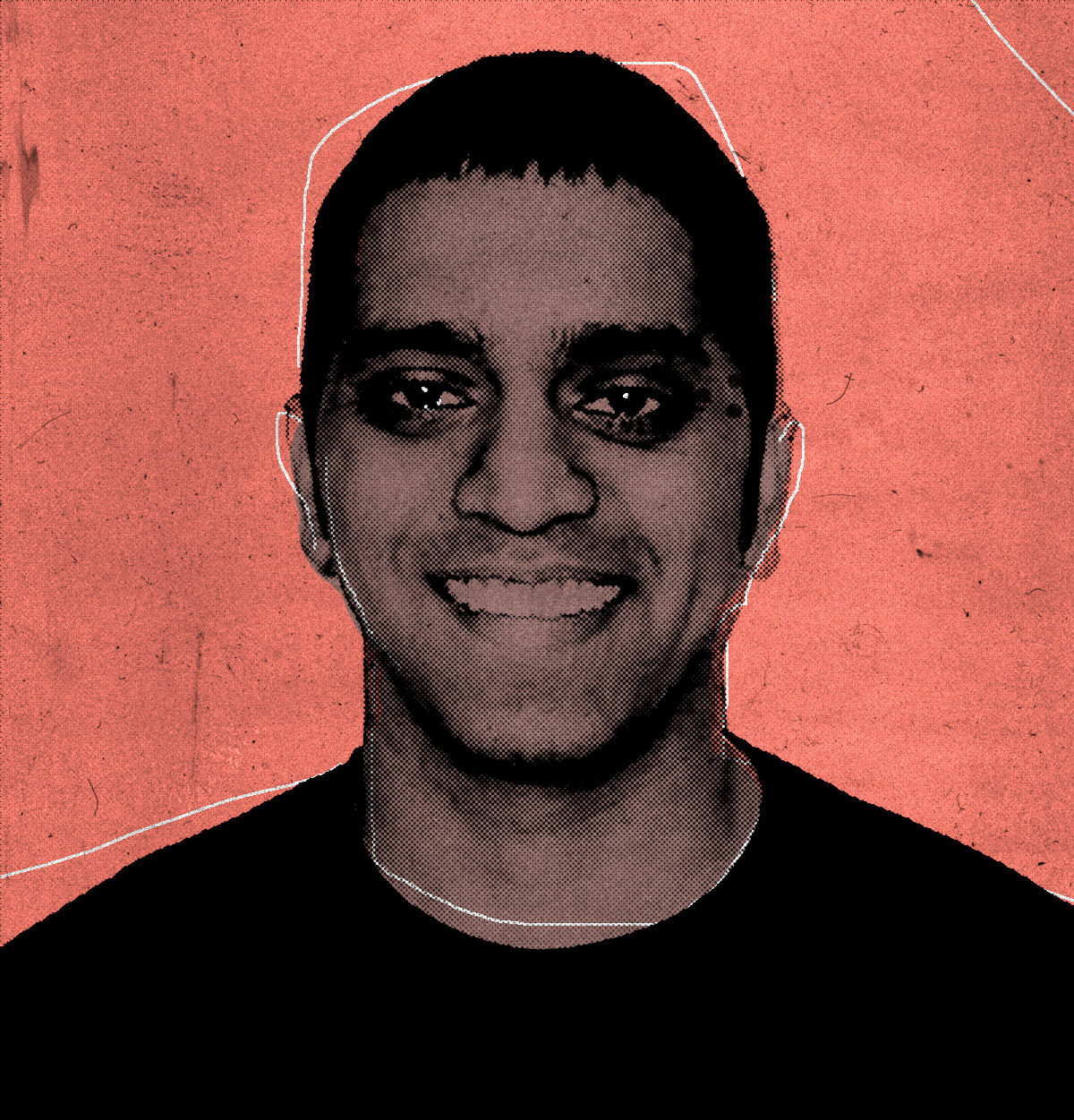 SAM is now recruiting new docents to start training for the reopening of the Seattle Asian Art Museum. You don't need to be an art historian or a former teacher to apply! In fact, SAM docents have a variety of interests and experiences. Having a diverse group of docents is how we're able to offer tours that are engaging to all visitors. Read below and find out more about some of the docents who volunteer their time at the museum.
Want to join Karthik Jaganathan in connecting art to life? Apply now to the docent program. Applications are accepted through May 19.
SAM: Tell us about yourself. Why did you become a docent?
Karthik Jaganathan: I grew up in Tamil Nadu, a state at the southeastern tip of India, across the Bay of Bengal from Sri Lanka. When I graduated from college, I wanted to travel—I'd never been more than 500 miles from my home town. I applied to graduate school at Purdue University. Purdue was a shock weather-wise. I grew accustomed to the cold, but the snow lingered in Indiana even after winter. After graduating, I was ready to move to a more temperate climate. I loved the beauty of Seattle (although the rain sometimes gets to me). I've now worked at Microsoft for 15 years, mostly developing security products for Windows, Bing, and Azure systems. I like to stay active and since moving to Seattle I've been involved in the Rotary and the Junior Chamber of Commerce, taught yoga, and even tended bar at the Jet City Improv. I wanted to learn more about art and was looking for something different to be involved with, which is what drew me to SAM's docent program. I've been a docent since 2007.
What's the best part of being a docent?
I like having the opportunity to attend special events when I'm leading private tours. The museum is a great place to make friends, too! I've enjoyed getting to know many of the museum's security guards.
What work of art is your favorite to tour?
My artistic taste has been evolving. As a docent I get to tour works that range from old masters to modern art. Modern art wasn't something that I appreciated when I first became a docent, but the Picasso exhibition was one of the first things I toured—it was my entryway into modern art.
What's your most memorable touring experience?
I just finished leading public tours of Jacob Lawrence: The Migration Series. This was one of my favorite exhibitions. Some weekends visitors were waiting in long lines to see this work!
What advice do you have for people considering applying to the docent program?
You'll have the chance to get to know all of SAM's collection, which consists of more than 24,000 objects!
– Kelsey Donahue, Museum Educator, School & Educator Programs