Creating the Unseen Land of the Olympic Sculpture Park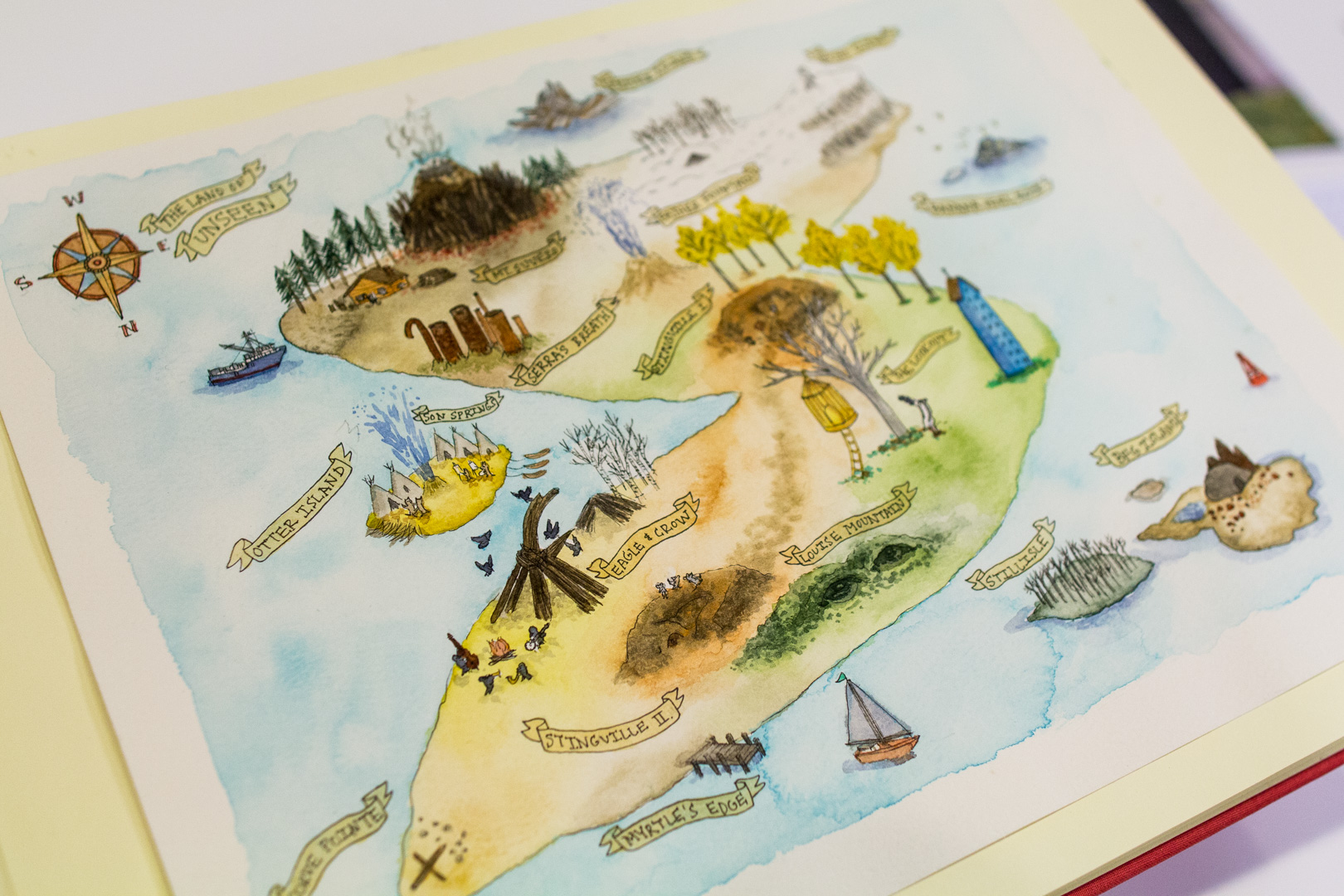 The Dorothy Stimson Bullitt Library's latest book installation, to coincide with the exhibition, Seeing Nature: Landscape Masterworks from the Paul G. Allen Family Collection, introduces a work that recently came into the library's artists' books collection. This illustrated book, with original pen-and-ink drawings and watercolors, was created by Seattle author, illustrator, zine creator, and book artist Jessixa Bagley. Bagley is best known for her award-winning children's picture books: Boats for Papa (2015) and Before I Leave (2016). Her latest book, Laundry Day, was just published by Roaring Book Press in February 2017.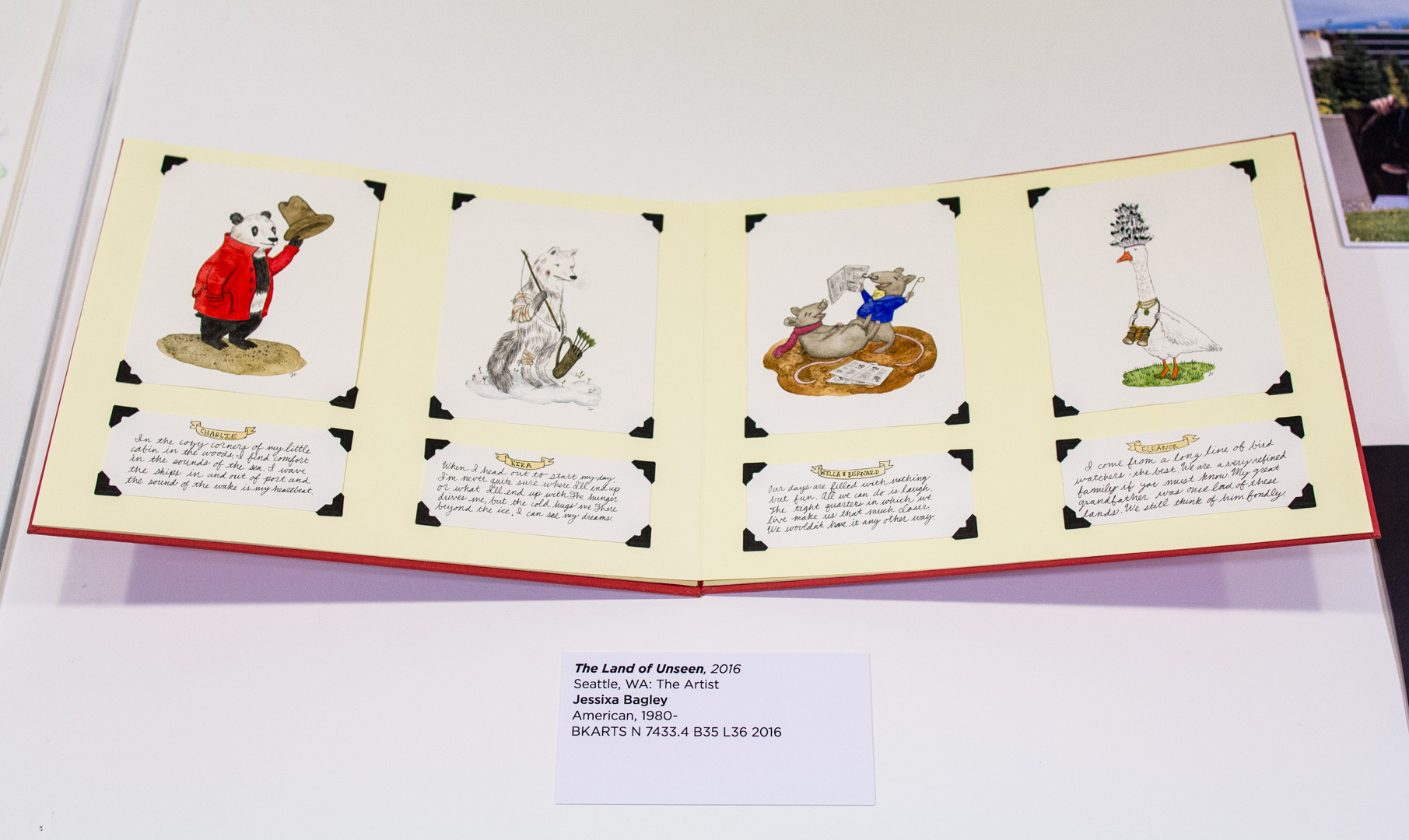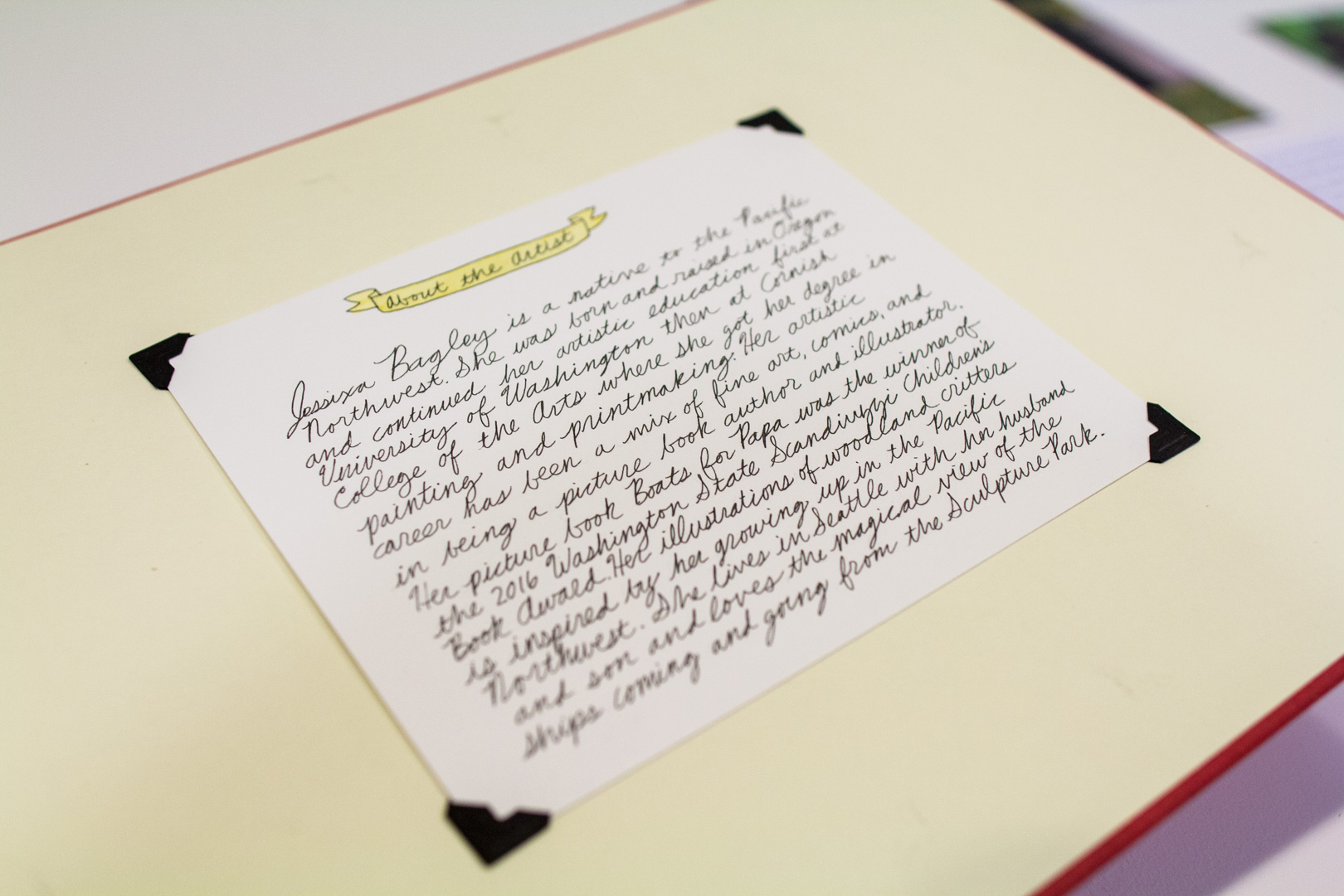 The work is the first in our collection to be born out of a Seattle Art Museum program. The Land of Unseen is a culminating storybook inspired by a collaborative process with visitors to SAM's Olympic Sculpture Park. The "Summer at SAM" program was entitled "Build a World with Jessixa Bagley" and took place over several weekends in August 2016. Jessixa invited participants to help her "create the unseen imaginative world of the Olympic Sculpture Park and give voice to all the creatures and animals that live within it." Each week, visitors participated in interactive, open studio sessions that explored a different aspect of Bagley's creative process. These sessions included plot development on vintage typewriters supplied by Carriage Return, character advancement through collage, and landscape mapping with watercolor and mixed media.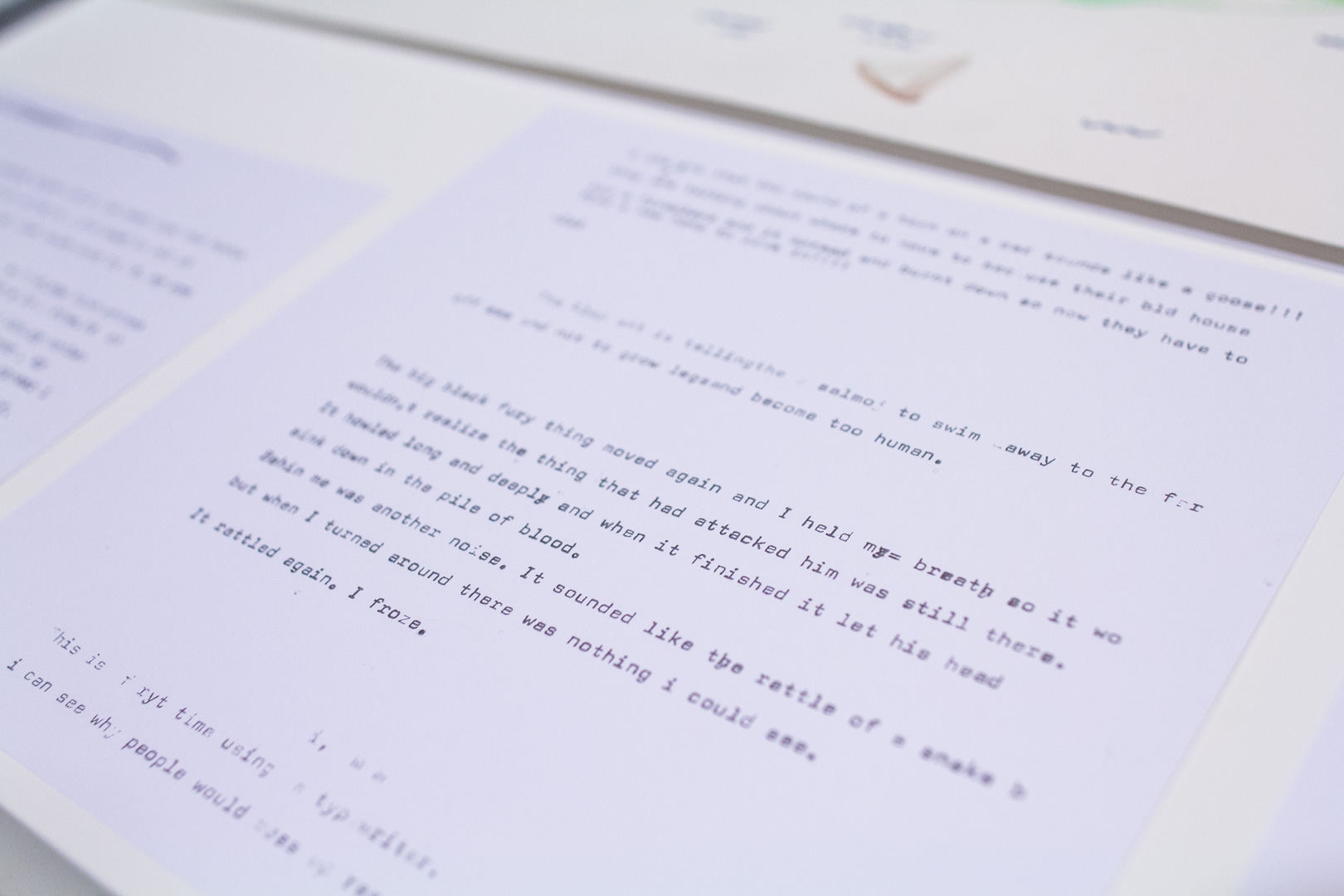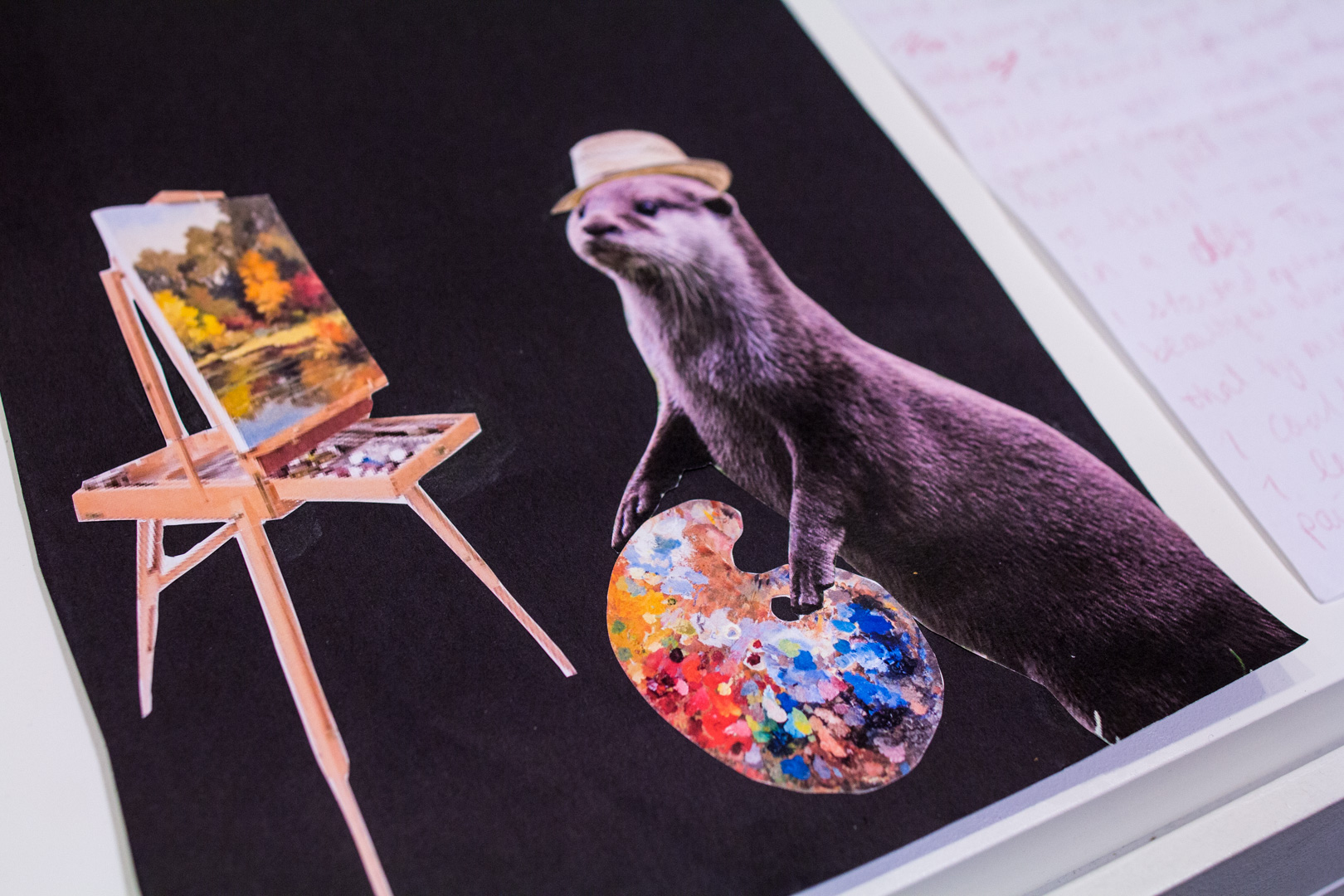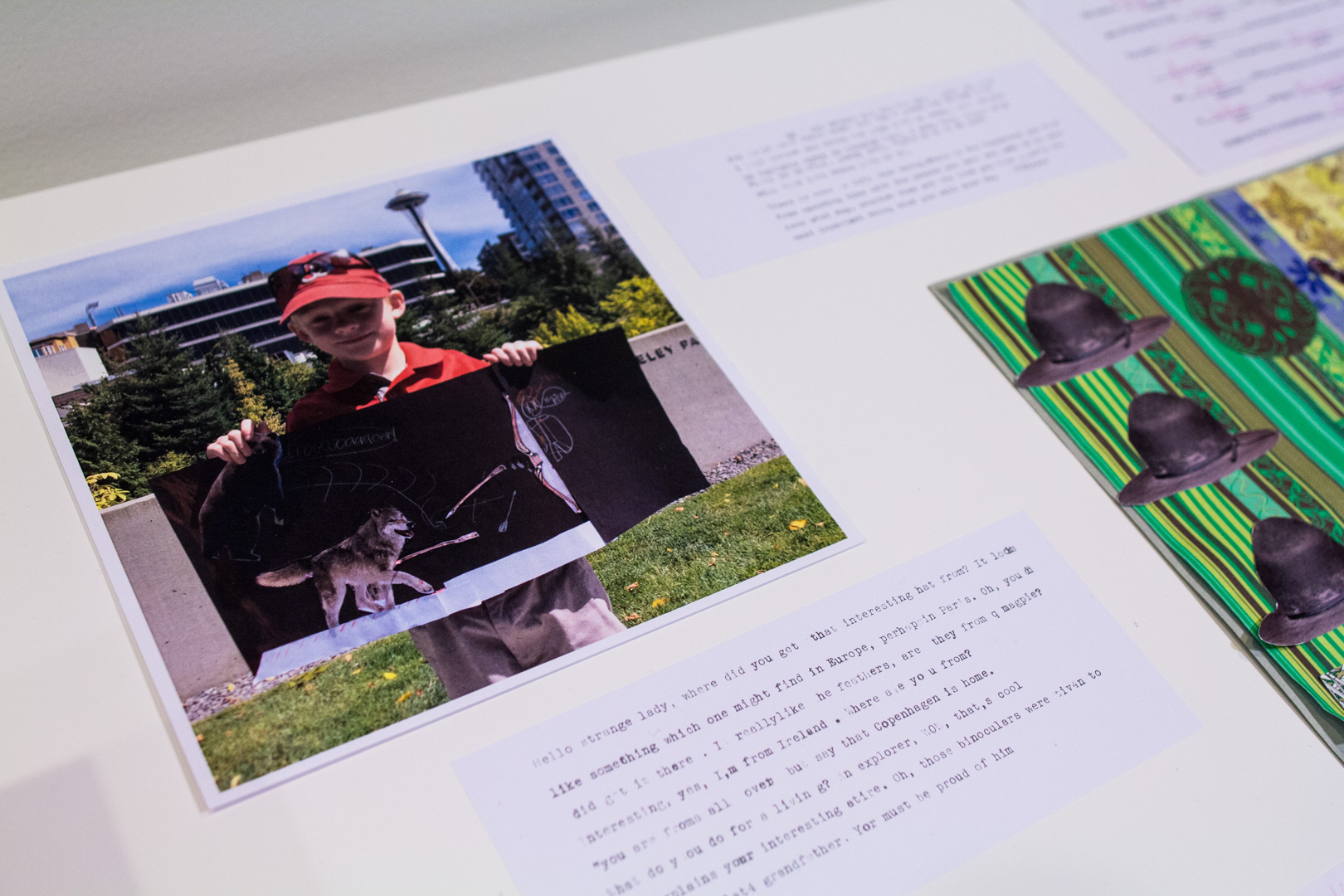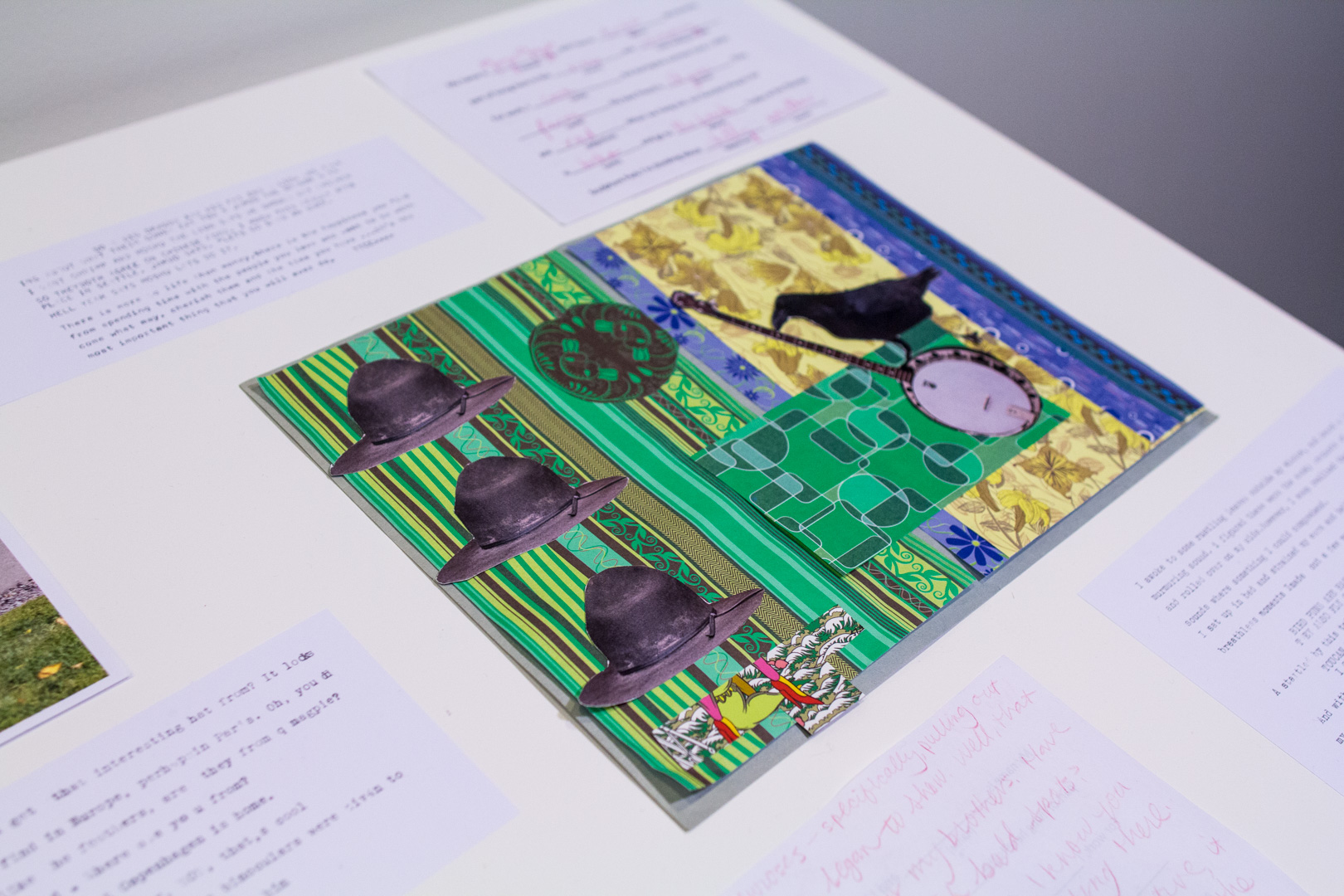 To construct this unseen land, the first group of park visitors were given prompts and encouraged to use typewriters to create stories about characters that live in the Olympic Sculpture Park. Next, Bagley had a different group of visitors develop those characters by creating collages based on the writings of the first group or from free-form ideas. One participant imagined an otter wearing a hat participating in plein-air painting, creating a colorful landscape. Another imagined a crow strumming a banjo surrounded by hats reminiscent of National Park Service ranger hats, in a background of rich organic textures of yellow, green, and blue. The final group of visitors was asked to create Mad Libs–style stories based on the collages, and ultimately a map of this hidden world began to take shape. From there, the book was born.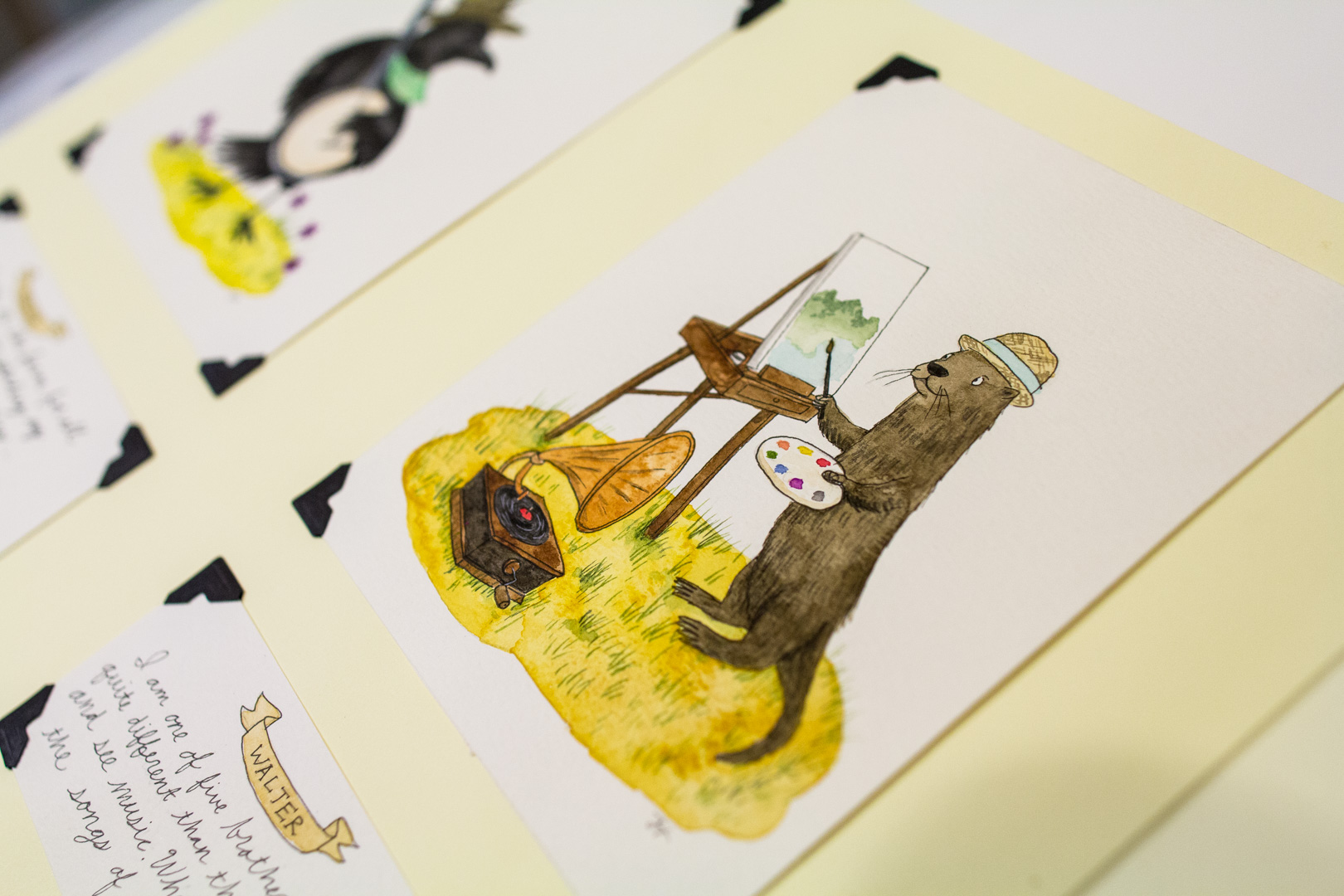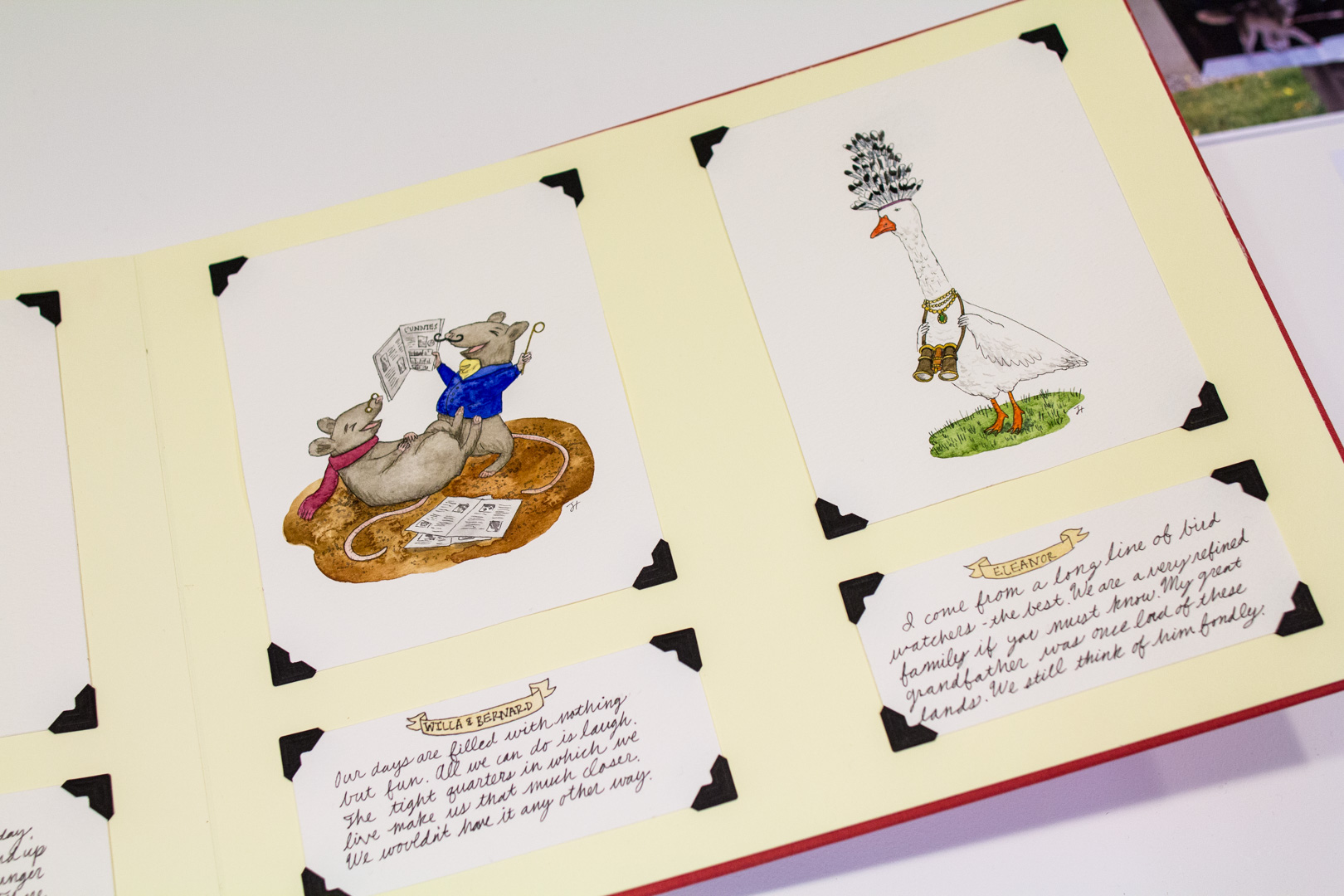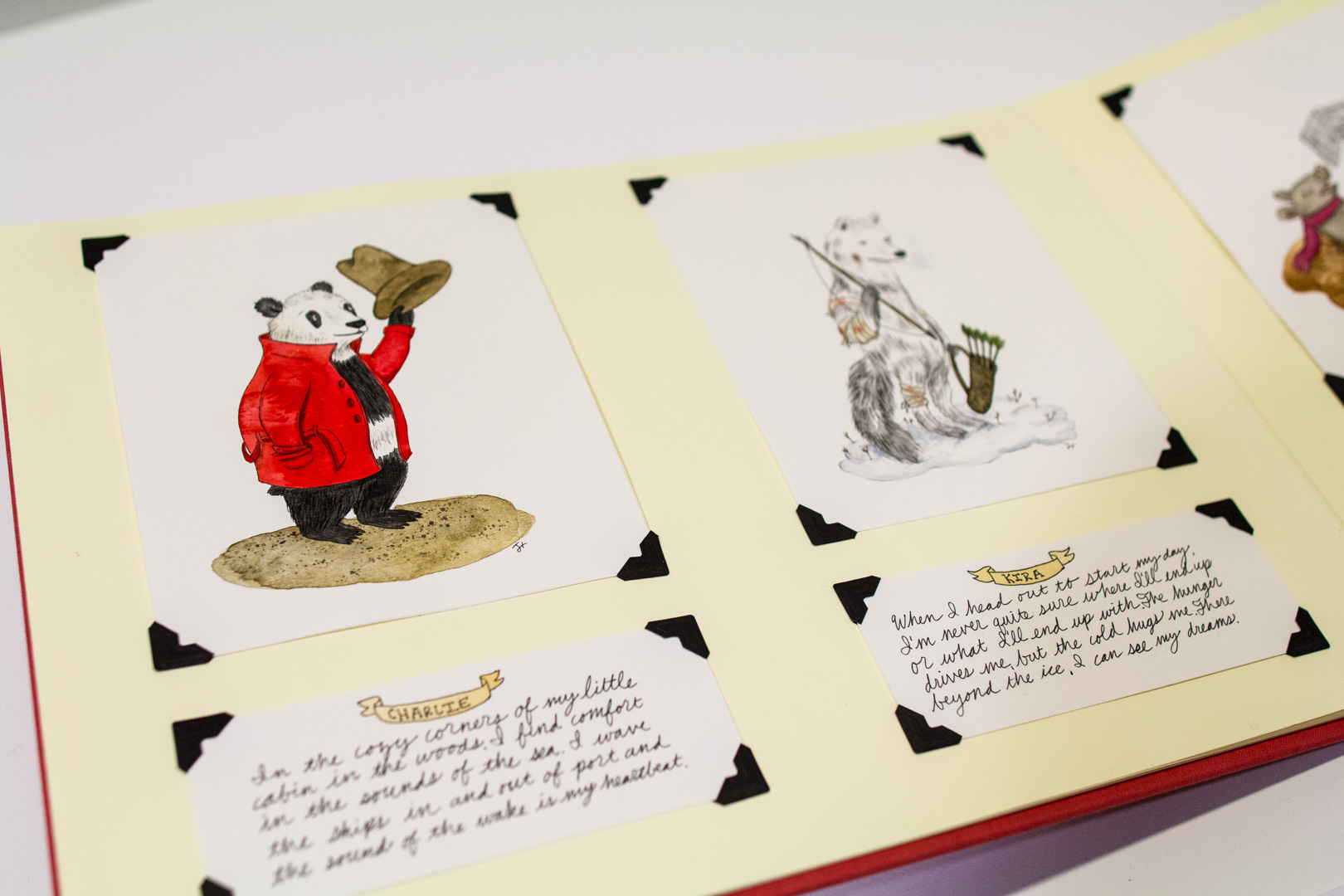 Bagley's normal practice is to create her work alone indoors, but for this experience she really enjoyed creating work on-site at the Olympic Sculpture Park, being outdoors and working with so many visitors. This was the first time she did this type of collaboration with a group of strangers, and she found that the experience offered a very different type of inspiration.
The Seattle Art Museum is celebrating the Olympic Sculpture Park's 10th anniversary this year. In addition to considering how the park has changed since its opening, it's also rewarding to reflect on the many thoughtful, creative projects like this that have been inspired by it.
–Traci Timmons, Librarian, Dorothy Stimson Bullitt Library
Photos: Natali Wiseman.