For the Love of Art Member Profile: Ben Bryson and Gary Monday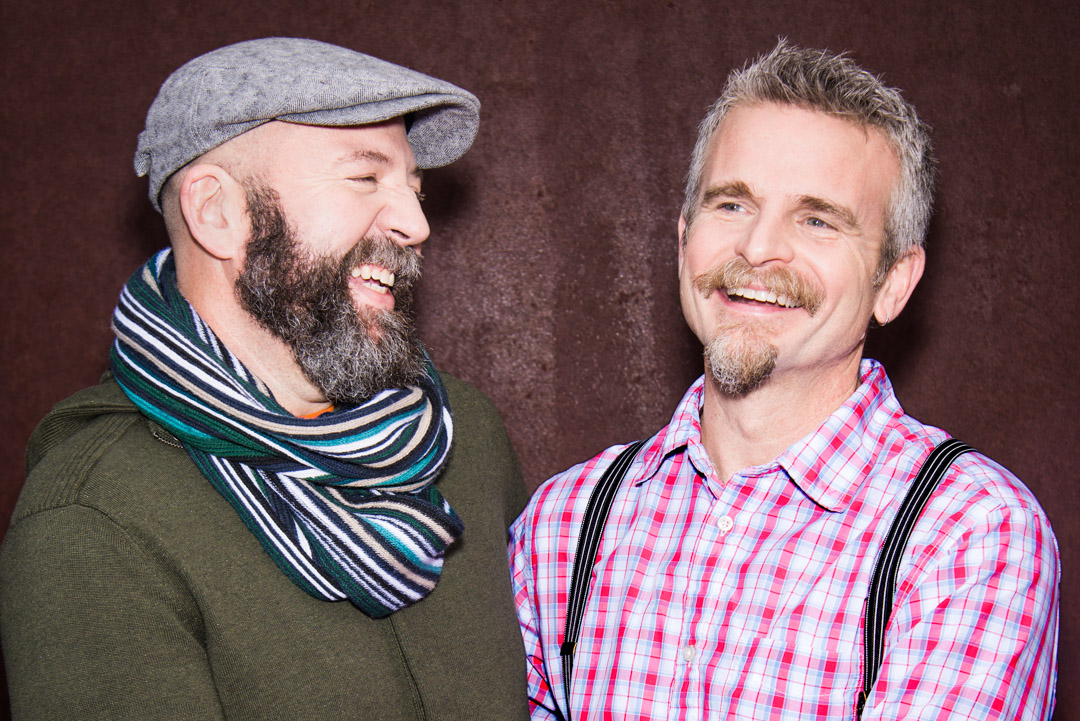 BEN BRYSON & GARY MONDAY
Dual members since 2014
You both presumably like art. Why?
G: Where do we start? Why do you like art? My experience with art is that it's always a moment for me to step out of busy life and focus. I can make it my own through the experience—that's really interesting and fun for me. That's why I like art.
B: I search for inspiration all the time. I am inspired by art, inspired by people, inspired by writing, and inspired by design. I think art is all part of that universe of inspiration. That's what keeps me going and keeps me near creative solutions—whether it's for work or with each other. I like seeing people who are inspired to create something and I like getting into the psychology behind the art; that's how I connect to it—not just visually.
What do you do for work, Ben? What are you seeking inspiration for?
B: I work for a nonprofit and we are always looking for new and innovative ways to get more donors and more money or more connection with our mission. I think in this day and age creative solutions are important. How do you communicate with people and talk with people? I think when you manage people it's a creative process, too.
Gary, what do you do? What is your job or your passion?
G: The part of my life that I consider what I do is—I'm a square dance caller and I have been for over 30 years. It's the only real artistic outlet that I have. What I do working with people and calling square dancing allows me to express myself. The result of that is that people have a lot fun and so that's what I do. I enjoy the square dance element of my life and being a caller and producing that for people.
B: Together, we like to travel. Wherever we travel to we always go to the museums. So wherever we go, we go to art. Always, no matter what city.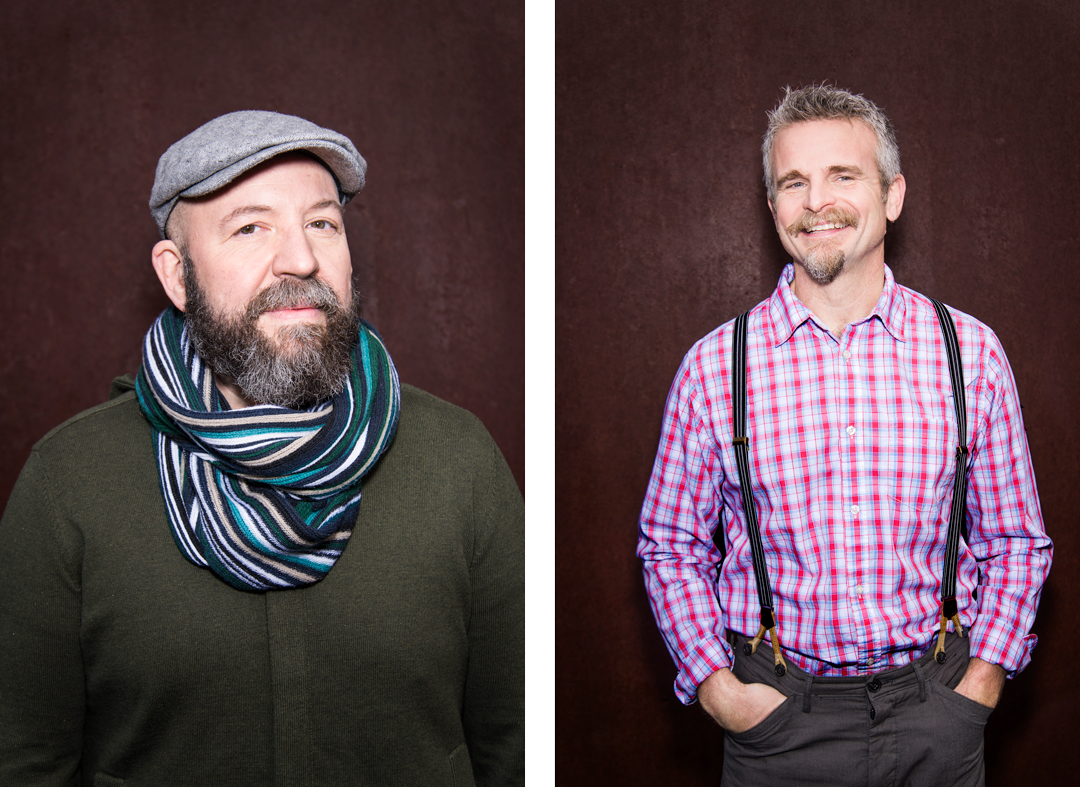 Is that just because you like art and you're there?
G: Until three years ago, I lived in a very rural setting and didn't have access to a lot. When I go to a city one of the things I do is seek out art wherever it was available, because it wasn't that available where I used to live. We both like modern art the most as far as going to museums. If we go to NYC, it's always going to be a visit to MOMA.
B: Where are the gay bars, where are the museums? I like architecture as well. The experience of the Guggenheim—even if the art isn't very good, the experience of Frank Lloyd Wright's dizzying structure is really cool. I think you have been to the Pompidou, too, right? That was the very first one that really blew my mind in Paris.
Is art something you do together? You enter into a museum together . . . but then what happens?
B: We go into a museum together and go very fast and we absorb as much as we can and let ourselves be drawn to something. I don't know if it is our attention span but that was one of the things we clicked on as a couple early on.
G: I think we have an equal awareness of what is at a particular museum, so we already have a little bit of knowledge of why we are drawn there.
Why did you join SAM?
B: I remember when they first built the building here downtown. It was great to have a nice art museum here. I am at a stage of my life where I want to integrate more with my city. In the '90s it wasn't cool to integrate with establishments. It was just the '90s. The city has changed, it's ok to support them and also I aged a little bit from the 20-something that I was. I think integrating into this is really good for us right now. We've been together for a long time. There are things we do together and things we do apart. This is something we do together.
It's a relationship thing you can integrate into your life as a couple. It gives you a date night with an event.
G: Something we definitely enjoy together.
B: I am really excited about the extended hours on Thursdays. We love to do a late night event at SAM and then bop around downtown.
Be like SAM members Ben and Gary and get excited about the upcoming season of Art of Jazz, taking place at SAM every second Thursday of the month. Presented in collaboration with Earshot Jazz 88.5 KNKX, next up is an Art of Jazz favorite, the Kareem Kandi Band on October 13. These events are free and funded in part by SAM Members. Consider supporting SAM by becoming a member today and make it a late night on the town with SAM next Thursday!
Photos: Scott Areman.