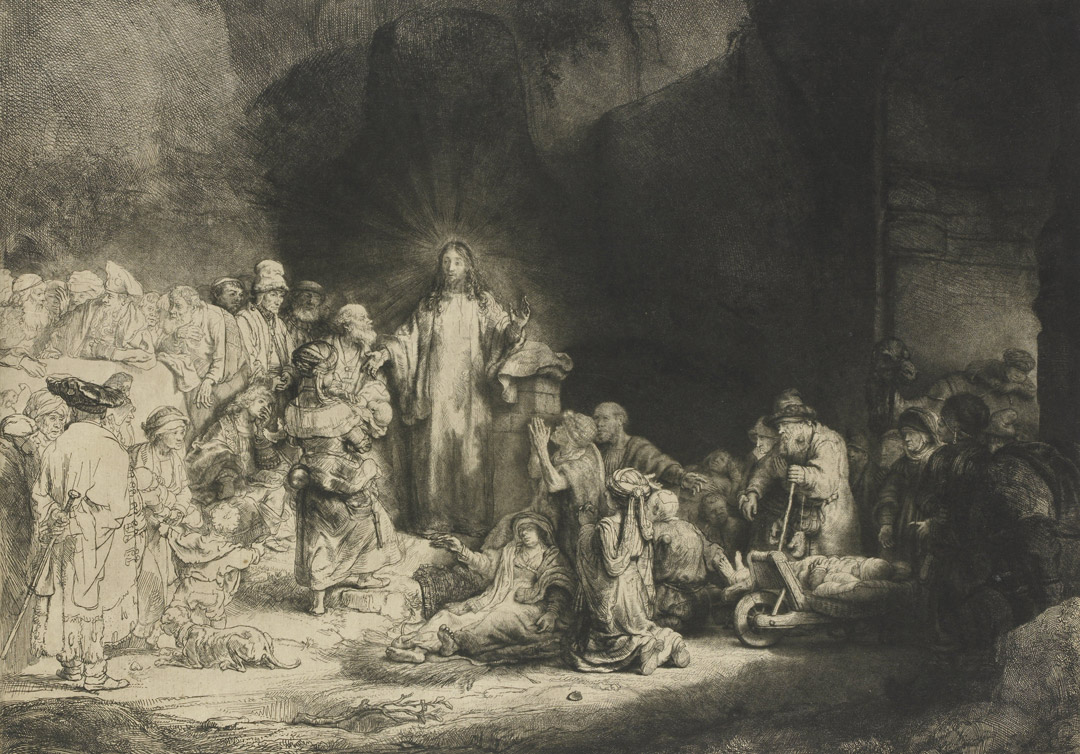 Make something! We're here to help with more than just artistic inspiration and influence. The Graphic Content blog series offers a weekly debrief on different types on printmaking and helps point out examples of them that you can find in Graphic Masters: Dürer, Rembrandt, Hogarth, Goya, Picasso, R. Crumb.
August is the final month of Graphic Masters, which means you've only got three more Press & Print: Drop-In Studio events left to learn the printmaking techniques of the masters! Here's your weekly primer on etching, a type of intaglio printing that Rembrandt uses in combination with drypoint in Christ Healing the Sick. Come to SAM and see.
Etching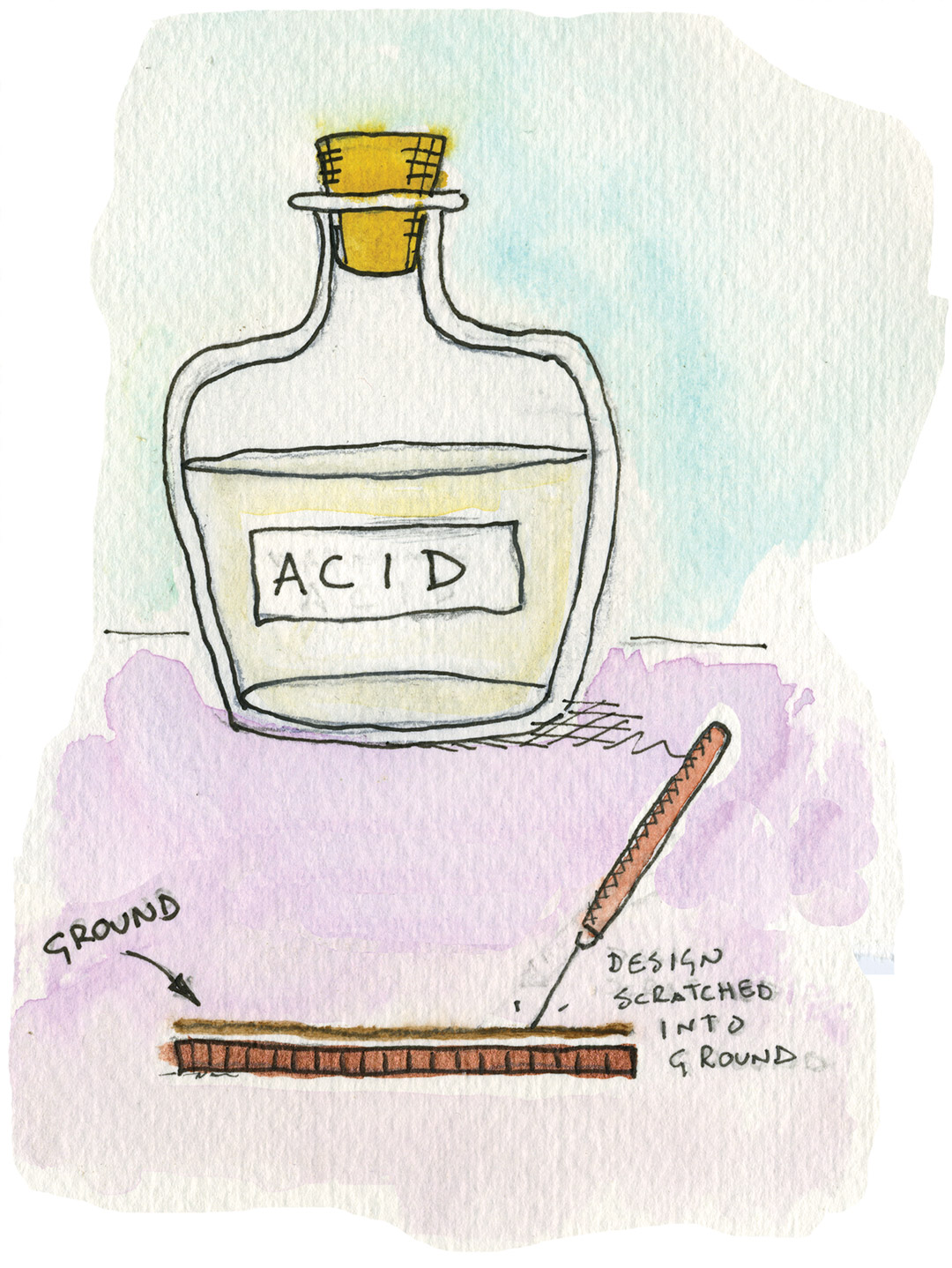 Instead of removing metal from the plate through force, etching uses a chemical process. The plate is prepared by brushing on a thin layer of waxy, acid-resistant covering called ground. The design is scratched through the ground, revealing the plate below. Compared to engraving, very little pressure is needed, allowing for fluid lines more akin to drawing. The entire plate is then submerged in acid, which etches, or bites, the exposed metal. Once the desired effect has been reached, the plate is removed from the acid bath and the ground cleaned off. It is then inked and printed through the same process as engraving.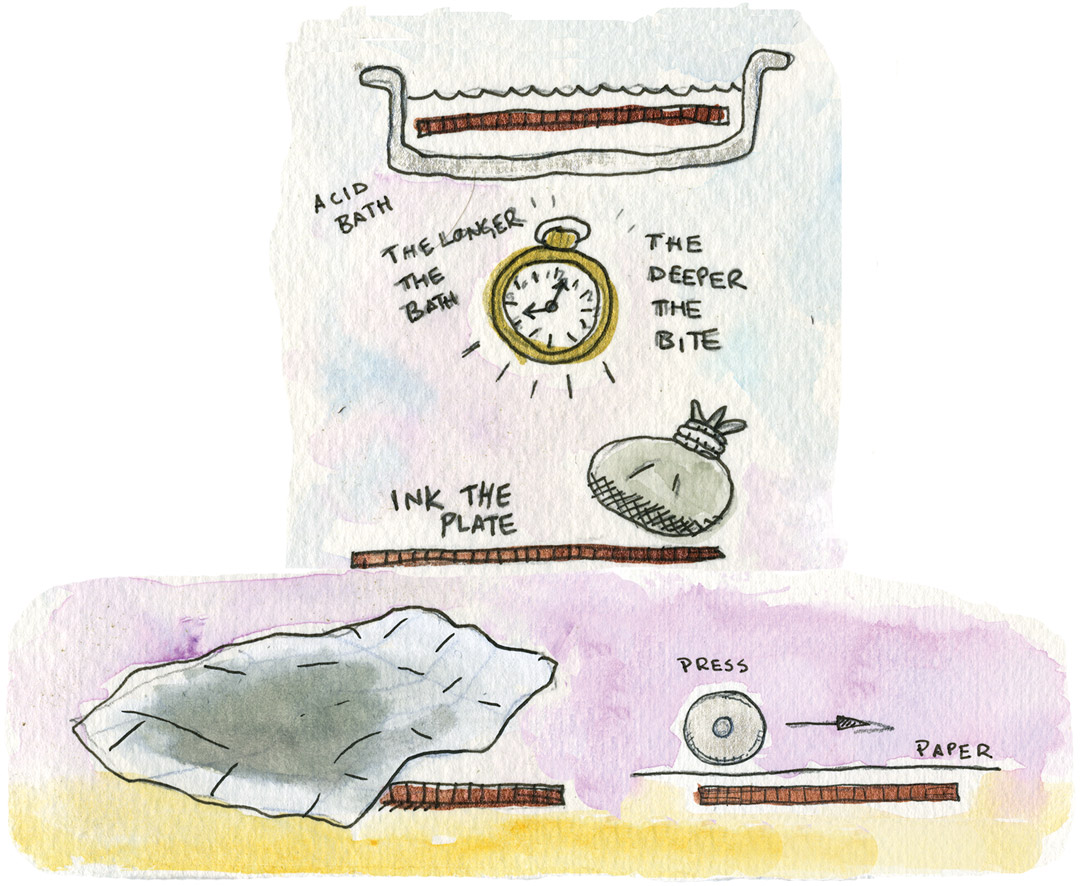 The depth of an etched line is determined by how long the plate is submerged in acid. To achieve dramatic tonal variations, Rembrandt removed the plate from the acid and applied more ground to protect the lighter areas before submerging the plate again—a process called stopping out.
Images: Christ Healing the Sick (The Hundred Guilder Print), 1643, Rembrandt van Rijn, Dutch, 1606–1669, etching and drypoint, 11 1/8 × 15 1/4 in., Private Collection. Illustrations: Tim Marsden