SAM Art: Flowers by an expert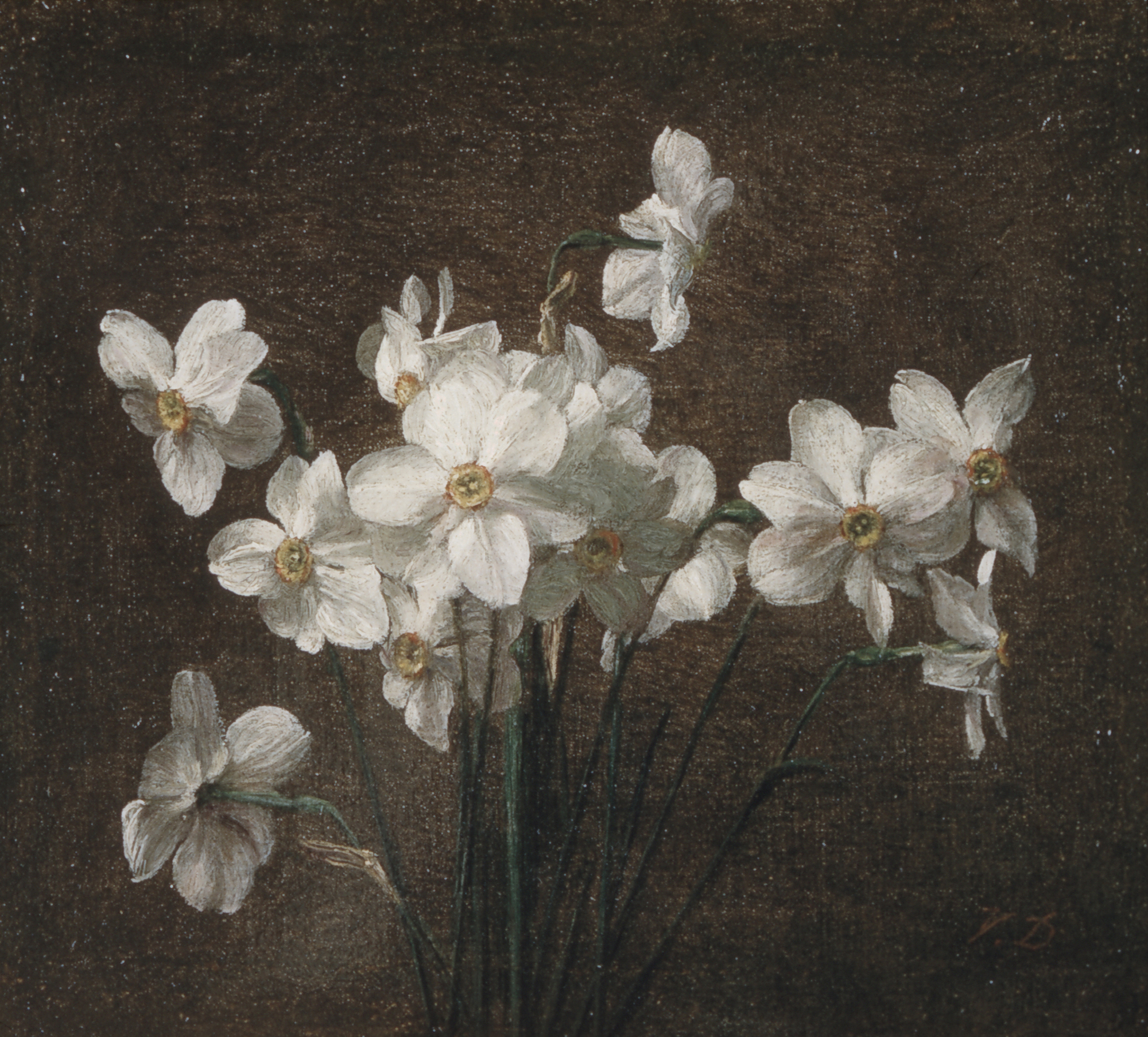 Victoria Dubourg was trained as a portrait painter and met her future husband, the celebrated portraitist and still-life painter Henri Fantin-Latour, while both were copying paintings at the Louvre. Like her husband—and many women artists before her—she specialized in flower still lifes. This exquisite study of crisp paperwhites against a plain brown ground shows both formal restraint and compositional precision.
In the new installation, France: Inside and Out, landscapes, domestic interiors, and decorative arts invite us to think about the different worlds of men and women in the nineteenth and early twentieth century. This painting by Dubourg represents the beginning of broader opportunities for women that were to come.
Narcissus, late 19th-early 20th century, Victoria Dubourg Fantin-Latour (French, 1840–1926), oil on canvas, 11 x 12 3/8 in., Gift of the Seattle Garden Club, 59.123. Currently on view in France: Inside and Out, fourth floor, Seattle Art Museum.