Congratulations David Snead, 2014 Seattle Tourism Ambassador of the Year!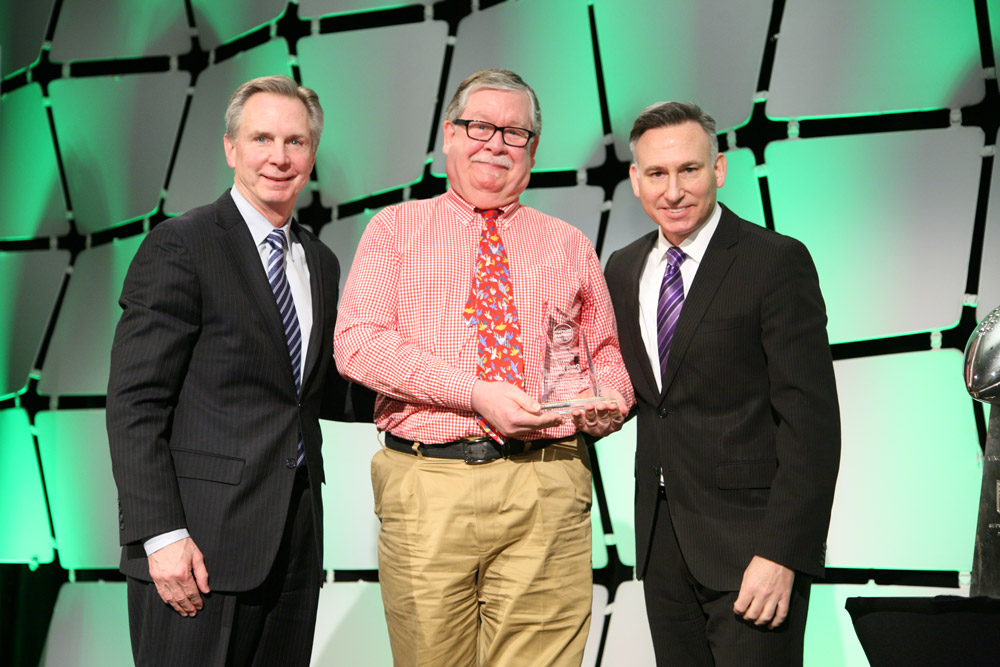 September 1, 2010 was my first day as a fresh-faced, green member of the Seattle Art Museum family, and the first day I met David Snead, Lead Admissions Representative and the 2014 recipient of the Seattle Tourism Ambassador of the Year Award!
Anyone who has ever had the pleasure of meeting David knows, and can appreciate, his talented ability to make ANYBODY smile and his love for the city of Seattle. He has an impressive wealth of knowledge about the Pacific Northwest including, and not limited to, history, geography, food, wine, and secrets and hidden gems in the region. For a newbie like me, he was a diamond found. And he continues to shine.
His winning nomination was selected from dozens by a regional judging committee that represented a cross section of the tourism industry. Judges reviewed nominees on criteria ranging from visitor service and high professional standards to job knowledge, professional leadership and influence, representing the industry and serving as examples of achievement and success.
During his five-year tenure at SAM, David has set the standard for customer service, knowledge of permanent and travelling exhibitions, as well as city knowledge, and proactive outreach to hotels and concierge professionals to educate them about SAM and its offerings.
In short, David is AMAZING.
What makes him so great?
Let's put it this way, if David were a public figure or celebrity he wouldn't have to kiss any baby's forehead to win a vote (as a matter of fact, babies would probably jump up and walk to catch a glimpse of him), he'd have crowds cheering outside his private jet (Beyoncé would have a visual album dedicated to David), and people would travel great distances to see him (no stadium needed to know the ground beneath you shook), but he's much too modest and humble to be THAT guy. Instead, he focuses on the visitor, the tourist, the wanderer, the friend looking to venture, explore, in search of a good time.
In the end, David is just an all-around phenomenal example of a human being who is loved by everyone at the Seattle Art Museum and we applaud him.
Cheers to you, my friend!
– Carlos Garcia, Seattle Art Museum's Communications Coordinator