SAM Art: A new look at an ancient tradition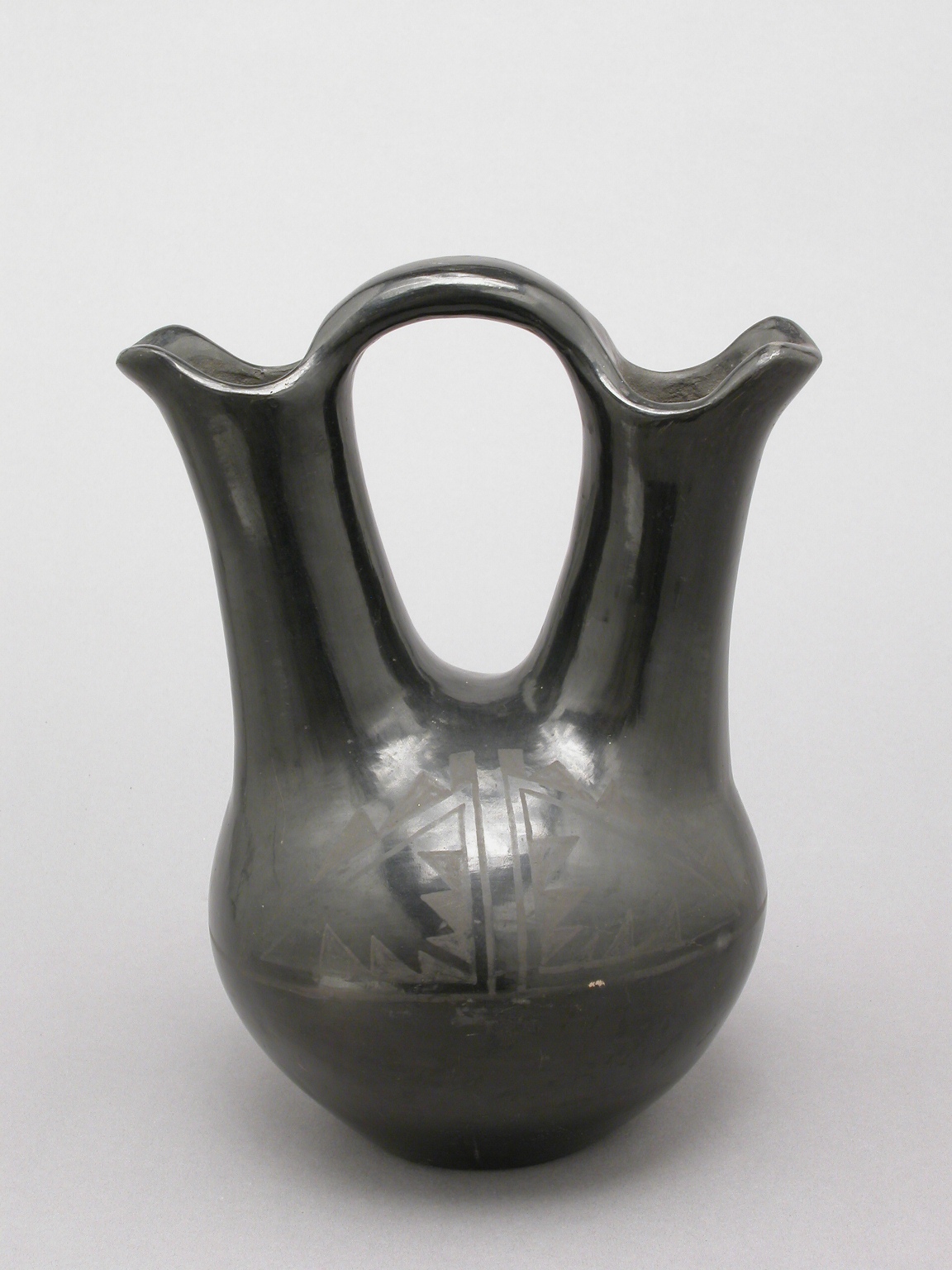 A new installation in SAM's Native American art galleries explores basketry and ceramics in Native communities of the American west, including this double spout vase made by Maria Martinez and Julian Martinez.
Beginning more than 2,000 years ago, pottery was made by early communities in the southwest, including the ancestors of the Pueblo peoples. Using clay from their homelands to fashion bowls, jars, canteens and figures, Pueblo potters developed distinctive styles that continue unchanged today. Double spout vases symbolizing the marital union were gifted at Pueblo weddings and, with the arrival of tourists in the 1880s, became popular collectors' pieces. Matte-on-glossy designs were added by Julian after Maria constructed the vessel.
Double spout vase, early-mid-20th century, attributed to Maria Martinez (San Ildefonso Pueblo, 1887–1980) and Julian Martinez (San Ildefonso Pueblo, 1879–1943), ceramic, 10 3/16 x 8 1/8 x 6 3/4 in., Gift of Katherine White and the Boeing Company, 81.17.1946. Currently on view in the Native American art galleries, third floor, SAM Downtown.