SAM Art: One last traditional basketmaker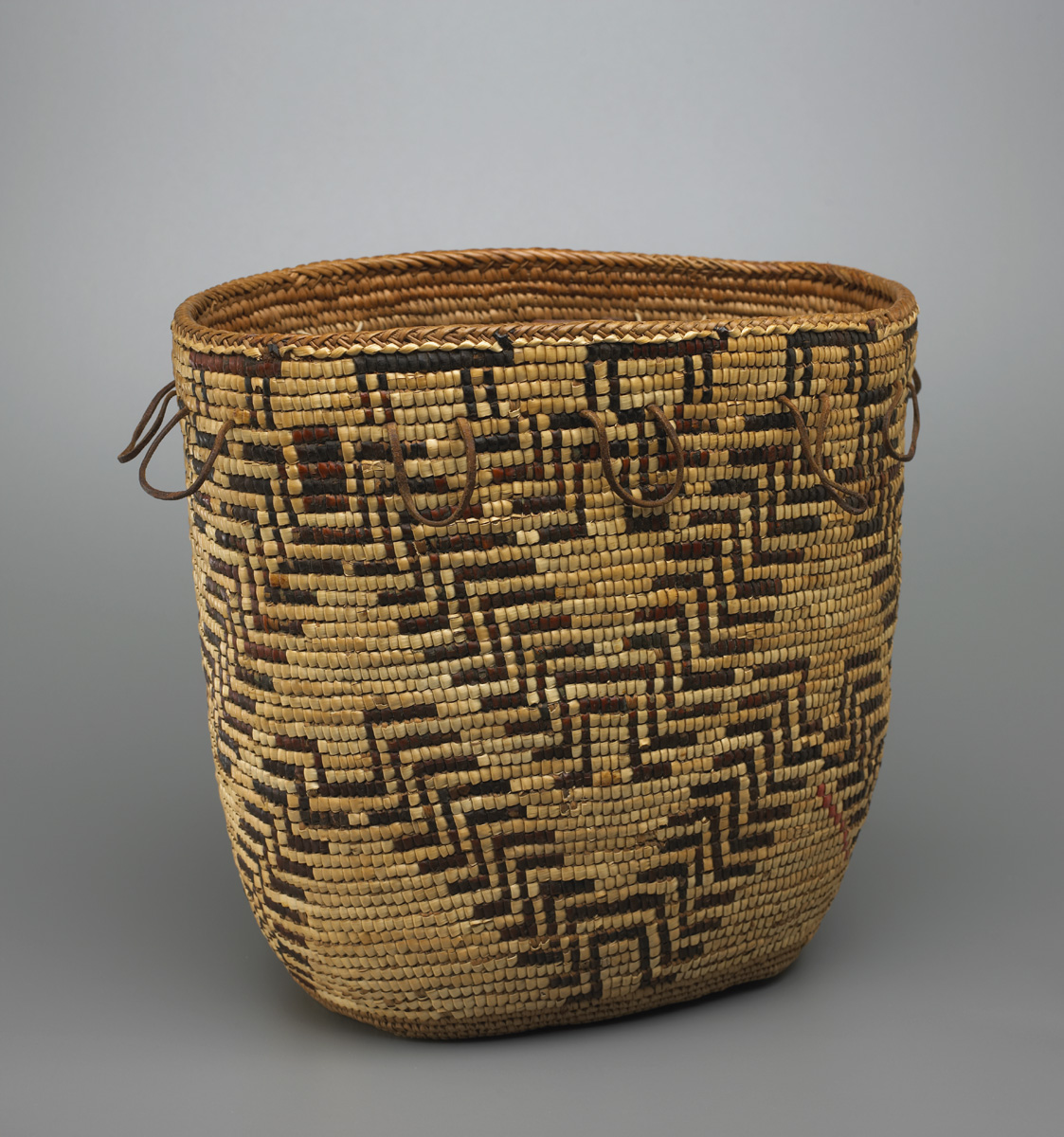 Considered a wealth item, and often given as a gift to friends or relatives, finely woven baskets like this are rarely associated with a known weaver. This basket, however, comes from the hand of Susan Wawatkin Bedal, the last traditional basket maker of the Sauk-Suiattle tribe from the Darrington, Washington area.
Susan Bedal possessed an intimate knowledge of the gathering and preparation of natural materials from the prairie and forests of the North Cascades, which she crafted into masterful works. Visual balance is achieved through the attention given to the placement and disposition of the designs on the field of the baskets. The accent designs have descriptive names that refer to the natural features of the artist's world, such as butterfly (inverted triangles), clouds (staggered rows of alternating colors), and snake or trail (ladder step design). Such designs are owned by individuals and families and passed down through the generations.
Due to the holidays, SAMart will be on vacation for the next two weeks. Happy holidays, and a wonderful new year, to all of SAMart's readers.
Yius (coiled basket), 1900-1940, Susan Wawatkin Bedal (Sauk, 1865-1947), cedar bark, cedar root, alder bark, beargrass, huckleberry, 14 x 14 x 10 in., Gift of Jean Bedal Fish and Edith Bedal, in honor of the 75th Anniversary of the Seattle Art Museum, 2005.106, © Susan Wawatkin Bedal, Photo: Paul Macapia. Currently on view in the Native American art galleries, third floor, SAM downtown.