SAM Art: An overlooked Chinese artist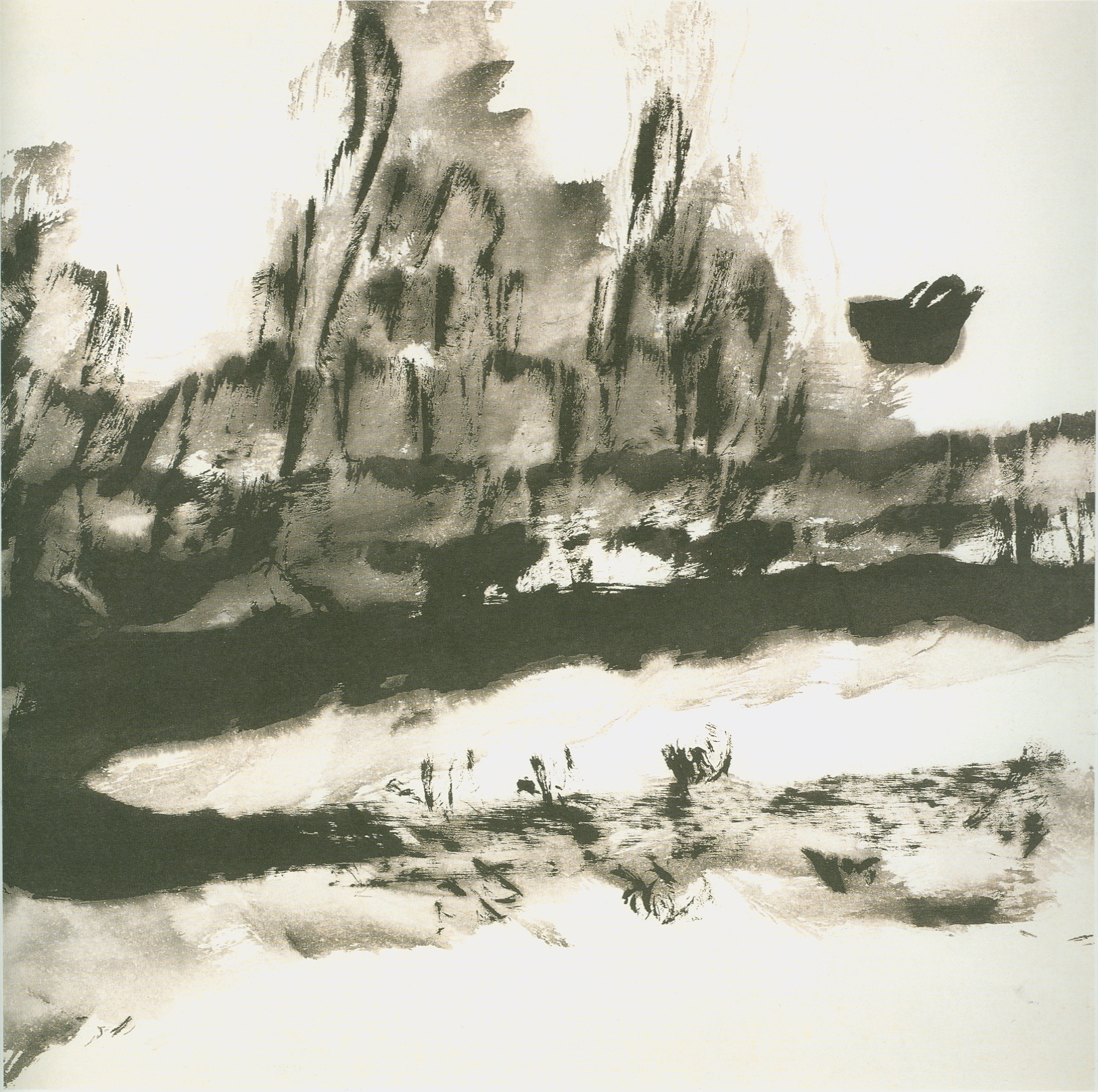 Named for a 17th-century Chinese poem, this painting comes from the "Song of Lake Yuan" series. The poem is a lamentation for the good times the author and his peers experienced before the upheaval of regime change. Echoing 17th-century woodblock illustrations of epic novels, painter Lu Wujiu illustrates the poem's 26 verses with vivid imagery that dramatizes the sentiment portrayed in each verse.
The daughter of a prominent Chinese figure painter, Lu Wujiu was drawn to abstract painting in her own career. She studied at the School of the Art Institute of Chicago in the late 1950s, where she began to define her style of synthesis between West and East. Her mentor there praised her ability "to see the analogies between traditional Chinese attitudes and the vigour of contemporary western abstract expressionism."
Lu Wujiu's work is currently on view at the Seattle Asian Art Museum as part of Elles: SAM—Singular Works by Seminal Women Artists.
Elles-related lecture tomorrow:
Victoria Haven: Portable Monuments
Members Art History Lecture Series: Curator's Choice in conversation with Catharina Manchanda
Wednesday, December 12, 7–8:30 pm
Plestcheeff Auditorium, SAM downtown
Artist Victoria Haven and Catharina Manchanda, the Jon and Mary Shirley Curator of Modern & Contemporary Art, will discuss ideas relating to the works presented in Haven's installation in the exhibition Elles: SAM—Singular Works by Seminal Women Artists. Haven utilizes ephemeral objects of personal significance to map her experience and memory to a larger artistic and cultural history that remains grounded in the Pacific Northwest.
The Song of Lake Yuan (one page), 1993-2005, Lu Wujiu (Chinese, lives and works in U.S., born 1918), ink on paper, 23 5/8 x 38 9/16 in., Gift of Wu-Chiu Lu and Shih-Du Sun, 2012.7.2.1, © Lu Wujiu. Currently on view in Where Have They Been? Two Overlooked Chinese Female Artists, Seattle Asian Art Museum, Volunteer Park.