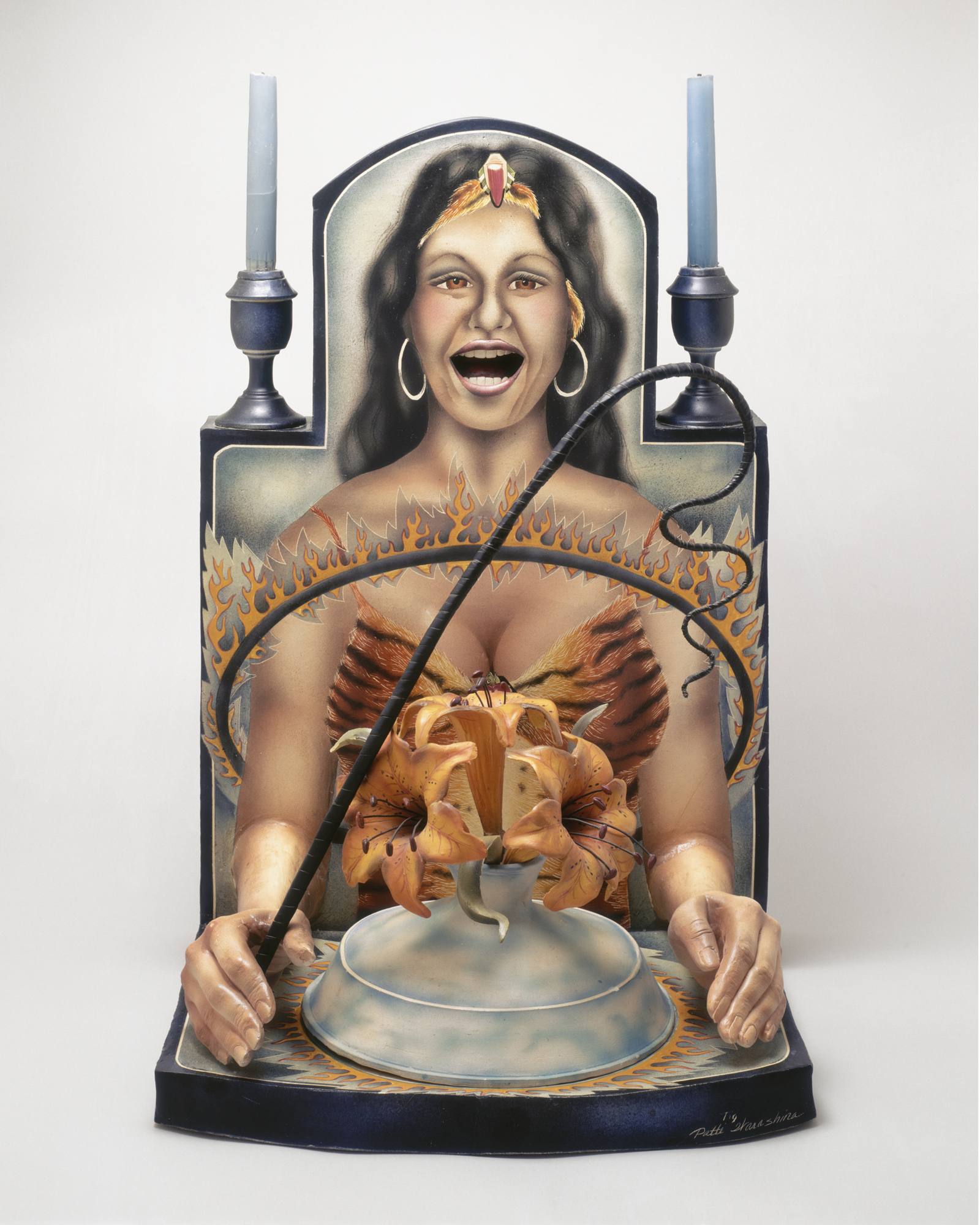 While Elles has focused our attention on female artists, works by women have been on view in SAM's galleries all along, sometimes in unexpected places. Tiger Lily is just one example.
According to Patti Warashina, Tiger Lily's genesis was rooted in memories of her grandmother. "'At the time it was an interest in religious objects used in society.  I used the format of the alter to emphasize personal moments which I had been thinking about," said the artist in 1992.
Shaping humble clay into transcendent forms fit for the divine is a tradition as old as ceramics themselves. Drawing inspiration from the ancient vernacular of forms and techniques, contemporary artists work with clay to create sculpture that, to our eyes, is simultaneously deeply familiar and startlingly fresh. Central to all of the ancient cultures represented in the Ancient Mediterranean and Islamic art galleries, altars and shrines find their contemporary reflection in Tiger Lily. At the height of the Feminist Movement in the 1970s, Warashina created altars such as this, offerings of feminine archetypes and stereotypes for consideration.
Tiger Lily, 1976, Patti Warashina (American, born 1940), low-fire ceramic with acrylic, 24 x 15 7/8 x 13 1/4 in., Gift of the artist, 89.78, © Patti Warashina. Currently on view in the Ancient Mediterranean and Islamic art galleries, fourth floor, SAM downtown.