Artists explore themes of relocation and travel in "Journeys" at SAM Gallery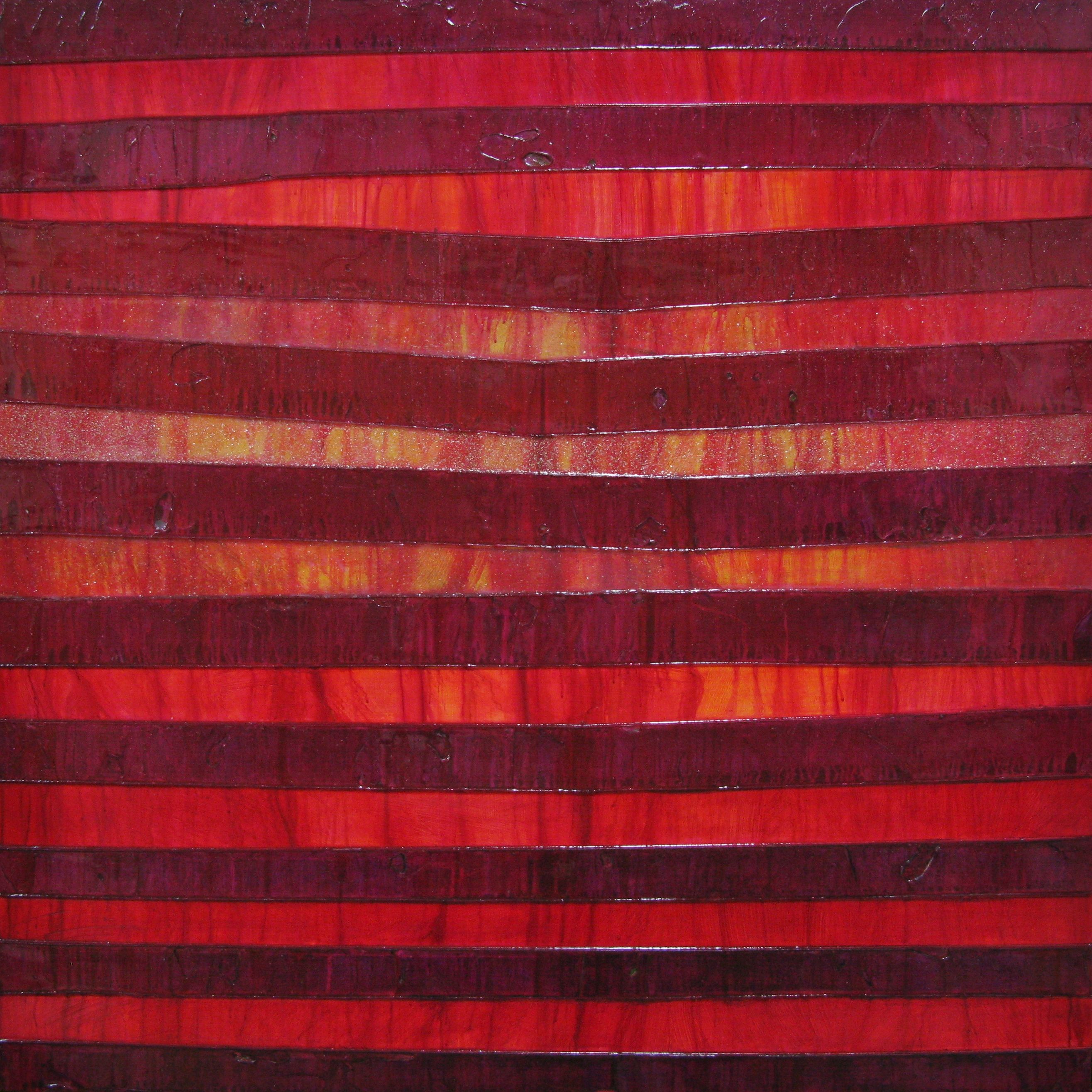 How does travel affect and enhance our lives?  How does it change us and our world view?  These are questions for the ages—that no one can specifically answer but everyone, including artists, can ponder.
The influence of travel is central to SAM Gallery's upcoming show Journeys.
The show opens January 12 and runs through February 11.  SAM Gallery – Art Sales and Rental, is located at 1220 3rd Ave., two blocks east of the main museum.  The eight artists included in this show have all been influenced by travel, modes of transportation, and in some cases cathartic reconnection with their past, their families, and the cannon of western art history. The opening reception for this show is Thursday, January 12, 5-7 pm.  SAM Gallery is always free and open to the public, Tuesday-Saturday 10:30 am – 5 pm.
SAM's upcoming Gauguin and Polynesia: An Elusive Paradise show was the stimulus for SAM Gallery Exhibition Director, Barbara Shaiman, to think about relocation and travel and how new perspectives and experiences influence artists. The artists in Journeys traveled for fun, adventure and family, and their work has been changed and enriched by the experience.
In the case of Juan Alonso-Rodriguez, a trip home to Havana, Cuba plays out on the surfaces of his two large scale paintings in SAM Gallery's front windows.  He explains there is almost a "before and after" aspect to the two pieces.  The linear quality of Alonso-Rodriquez's current work hasn't changed, but the palette he's using expresses both the anxiety of anticipating the trip and the passion he rediscovered following his reconnection to family and home.
For another artist in this show, Stan Raucher, the connection to travel and transportation, is more direct.  His pieces are from a series titled Metro, documenting people in mass transit systems in six countries on three continents.  "As individuals interact with one another in these tightly-packed public spaces, occasionally extraordinary situations….unfold."  You'll see affection, surprise and anxiety in these black and white photos.
This long tradition of portraiture is also a driving force behind the current work of Curt Labitzke.  After decades of working abstractly, he has come to the belief that "a likeness layered with personal expression is still a pretty powerful thing."  A cathartic moment came for him in Rome as he viewed a long corridor of busts that had literally been created over thousands of years.
For Kathy Hastings, the influence of travel is more observational.  "My favorite mode of transportation is kayaking and one of my favorite places to kayak is around the work boats… at Salmon Bay. For me each hull is like a giant canvas. Each time I take the kayak out it's a treasure hunt for exciting visuals."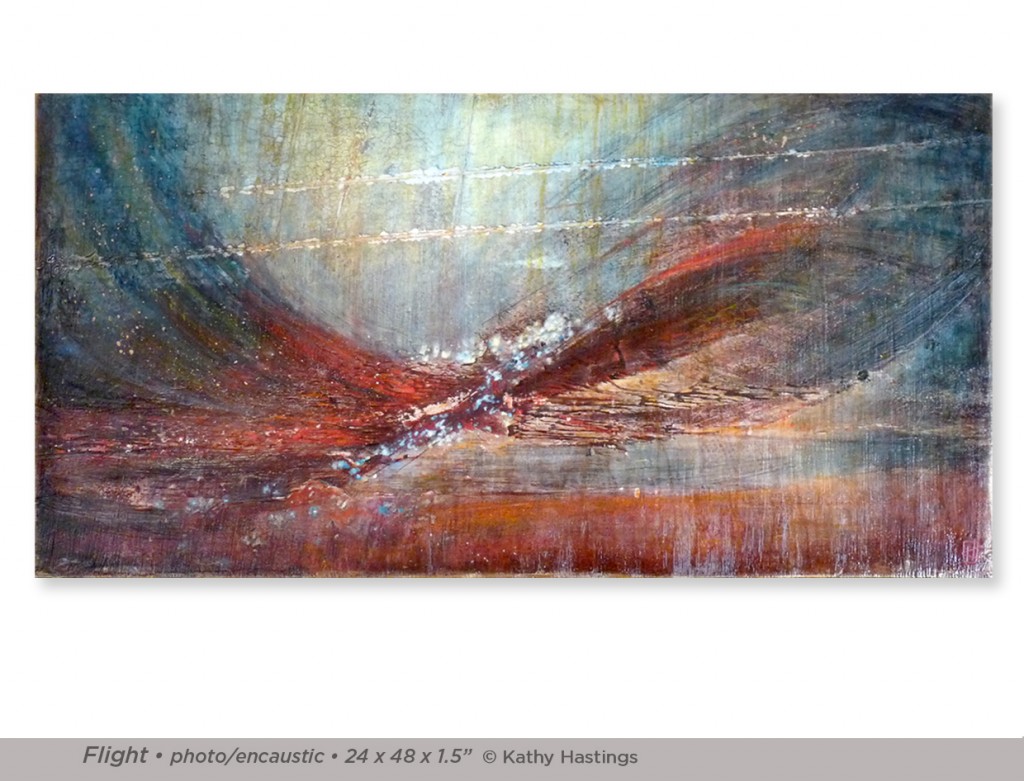 Similarly, Dionne Haroutunian, sees the world from her motorcycle.  "I experience the landscape through my senses instead of simply observing it from a distance."  And Romson Regarde Bustillo says that a significant part of his work explores the roles individuals and groups assume as they pass or enter environments.
Rachel Brumer uses fiber to create a sort of road map to her ancestral past.  She recently traveled to Poland to visit the town where her paternal grandparents lived.  The layers of architecture and building, layer upon layer, made her want to "cover myself with the dirt.  I wanted to fill a plane with the dirt from Lutowiska and bring it back to Seattle."
Another artist in the show, Monika Steiner, collects ephemera during her travels and her abstract paintings become emotional responses to these gathered moments.
Gathered moments are what we all come home with when we travel.  Come explore local art and artists at SAM Gallery.
-Jody Bento, SAM Gallery Manager
Top photo: Juan Alonso-Rodriguez, Reds (after Havana), 48×48, Acrylic on panel