Jenny Heishman Announced as 2011 Betty Bowen Award Winner!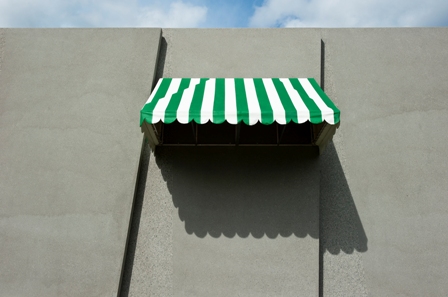 Today the Betty Bowen Committee announced that Jenny Heishman is the winner of the 2011 Betty Bowen Award. The award comes with an unrestricted cash prize of $15,000. In addition a selection of Heishman's work will be on view at SAM beginning October 20, 2011. The Betty Bowen Committee, chaired by Gary Glant and administered through SAM, has selected local artists to win cash prizes for 33 years.
SuttonBeresCuller (SBC) was awarded the Kayla Skinner Special Recognition Award in the amount of $2,500 and Lisa Liedgren was selected to receive the PONCHO Special Recognition award, also in the amount of $2,500. Five finalists, including Michael Endo and Marc Roder, chosen from a pool of 529 applicants from Washington, Oregon and Idaho, competed for the $20,000 in awards.
Award Ceremony You are invited! Heishman, SBC and Liedgren will receive their awards and discuss their work at a public ceremony on Thursday, October 20 from 6-7 pm in the Plestcheeff Auditorium at SAM Downtown. A public reception will follow from 7-8 pm in SAM's Simons Board Room. Both the ceremony and reception are free and open to the public.
About the artists:
Jenny Heishman (American, born 1971) received an MFA from Ohio State University in 1998. With a practice akin to an alchemist, Heishman creates approachable objects that elicit misunderstanding and require a shift in perspective. Using a variety of run-of-the-mill materials including aluminum foil, ceramic tiles, paper, tape, fabric, and Styrofoam, Heishman alters the way we experience the use of these humble items. Encountering her works on paper and in sculpture, one recognizes her misuse of material and her interest in broken patterns, faux surfaces, and optical illusions. Heishman has said: "I'm curious about the fissure, the disturbance that the experience of being with these works creates in the body, and what happens in the oscillation between knowing and not knowing." Her work encourages us to find pleasure in the act of looking and her playful gestures reward us with multiple visual surprises.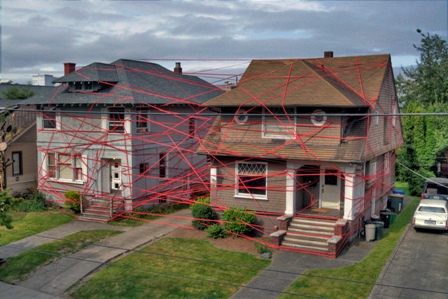 SuttonBeresCuller is a dynamic collaborative of three artists that includes John Sutton, Ben Beres, and Zac Culler. SuttonBeresCuller met as students at Cornish College of the Arts and have worked together on a variety of innovative projects since 2000. They have created mobile sculptures, street actions and temporary site-specific installations that engage audiences in exciting ways.  Their work will be featured this weekend (September 15-18) in a performance called To Be Determined they have created for On the Boards. The trio is represented by Lawrimore Project, Seattle, WA.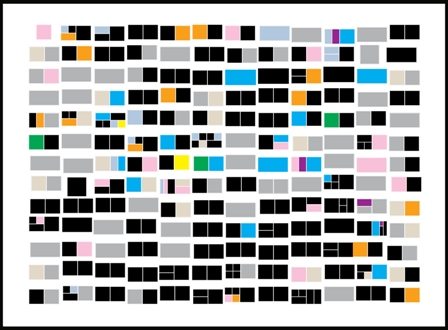 Lisa Liedgren (Swedish, born 1966) is a Seattle-based visual artist whose work investigates formal patterns and abstract systems as a pictorial language. Using drawing, painting and textile as her primary medium, Liedgren addresses historical and cultural phenomena through a marked process by reevaluating facts and data about a particular subject, stressing the idea of perception—that what we see depends on its context and how we choose to look at it. As a process artist, she produces symbolic work that explores the range of internal factors that motivate the creative process, allowing both the subjective and intellectual elements to be present in the course of action. Born and raised in Sweden, Liedgren is a graduate of Beckman's College of Design in Stockholm and École Nationale Supérieure de Beaux-Arts in Paris.
Big congratuations to all!
– Calandra Childers, Associate Manager of Public Relations