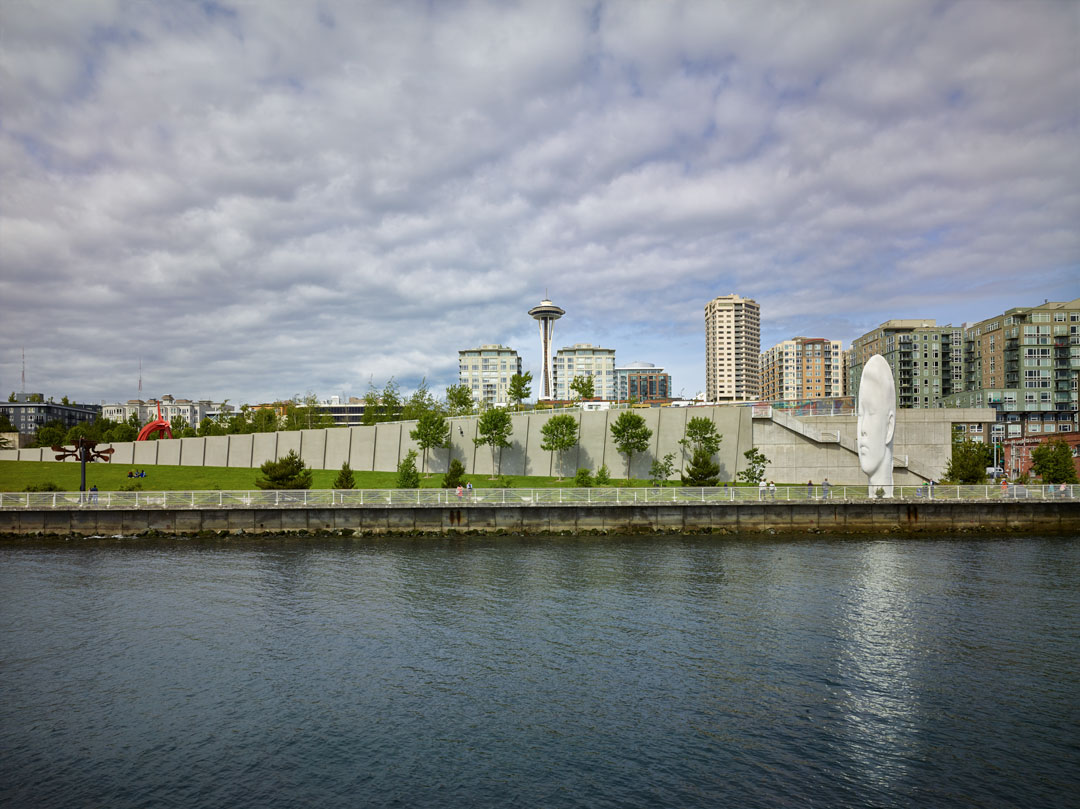 SAM News
During the temporary closure of SAM locations, we hope you can safely continue to enjoy the Olympic Sculpture Park, carefully following physical distancing guidelines by staying six feet away from other park visitors. SAM will continue to align with any City guidance on parks usage.
Here's Zach Mortice for Landscape Architecture Magazine on how sculpture parks are "offering one of the few bits of unfettered culture still available."
The National Endowment for the Humanities (NEH) announced that it is awarding $22.2 million in grants to 224 humanities projects across the United States, including SAM Libraries' project to digitize 3,000 audiovisual recordings.
Stay Home with SAM continues to take your imagination outside. Last week, we investigated "The Case of the Weeping Buddha," got macro with the photography of Imogen Cunningham, and offered a virtual curator talk of the Georgia O'Keeffe exhibition with Theresa Papanikolas. Join us!
KOMO's Seattle Refined and Seattle's Child both share resources for online experiences and homebound art activities; Stay Home with SAM is featured.
Local News
Seattle Met's Stefan Milne on the fight to fund Seattle arts, focusing particularly on nightlife and performance venues who are particularly reliant on people in seats.
Rich Smith of the Stranger reports on the forthcoming launch of Northwest Arts Streaming Hub (NASH), a "Netflix for local performances" created by a coalition of Seattle art world heavies.
Crosscut's Brangien Davis takes in ever-retreating horizons as Seattle's art world responds to a situation with unknown ends; finally, former Seattleite Yann Novak's video piece Stillness: Oceanic offers a more substantial anchor.
"The congregational aspect of the arts scene has been boxed up for later. Stillness abounds. But, just as in Novak's video, the atmospheric conditions are causing changes. Artists are shifting slightly every day, in ways we might not perceive until we see the composite picture."
Inter/National News
"Running a Gallery in My Apartment Showed Me a Different Side of the Art World." Scott Indrisek for Artsy on how his now-closed Brooklyn apartment gallery might have lessons for the art world's disruption.
For the Wall Street Journal, Cammy Brothers, an associate professor at Northeastern University, shared her experiences navigating online resources to keep kids learning via art history.
As part of "Art on Video, a collaboration with Art21, Artnet jumps into world-building with Jacolby Satterwhite, who once found escape with video games like Final Fantasy.
"For Satterwhite, world-building is a form of self-care. Speaking to Art21 back in February, his words ring true today: 'Art became a form of escapism for me to reroute my personal traumas. And now I think I'm trying to pursue something more present.'"
And Finally
Sports broadcasters adjust to being stuck inside.
– Rachel Eggers, SAM Associate Director of Public Relations
Photo: Benjamin Benschneider